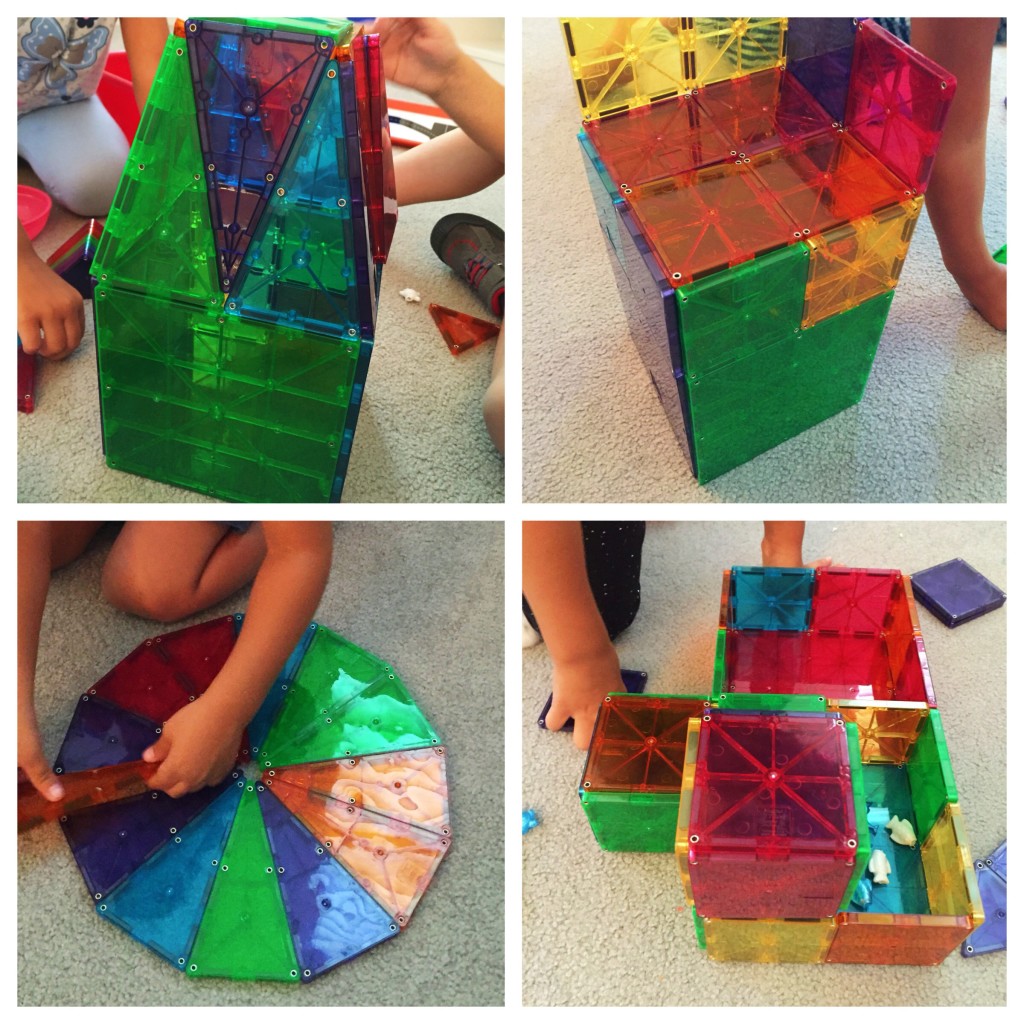 Our favorite new activity this year in the preschool classroom has been the Magna-Tiles.  I have had my eye on these for years and this year made the investment.  The best choice ever!!  I am so glad I went with the 100 piece set.  Since day one, the Magna-Tiles have been in constant use.  While playing with Magna-Tiles the kids are using so many skills including design, math, creativity, science, building, and patterning.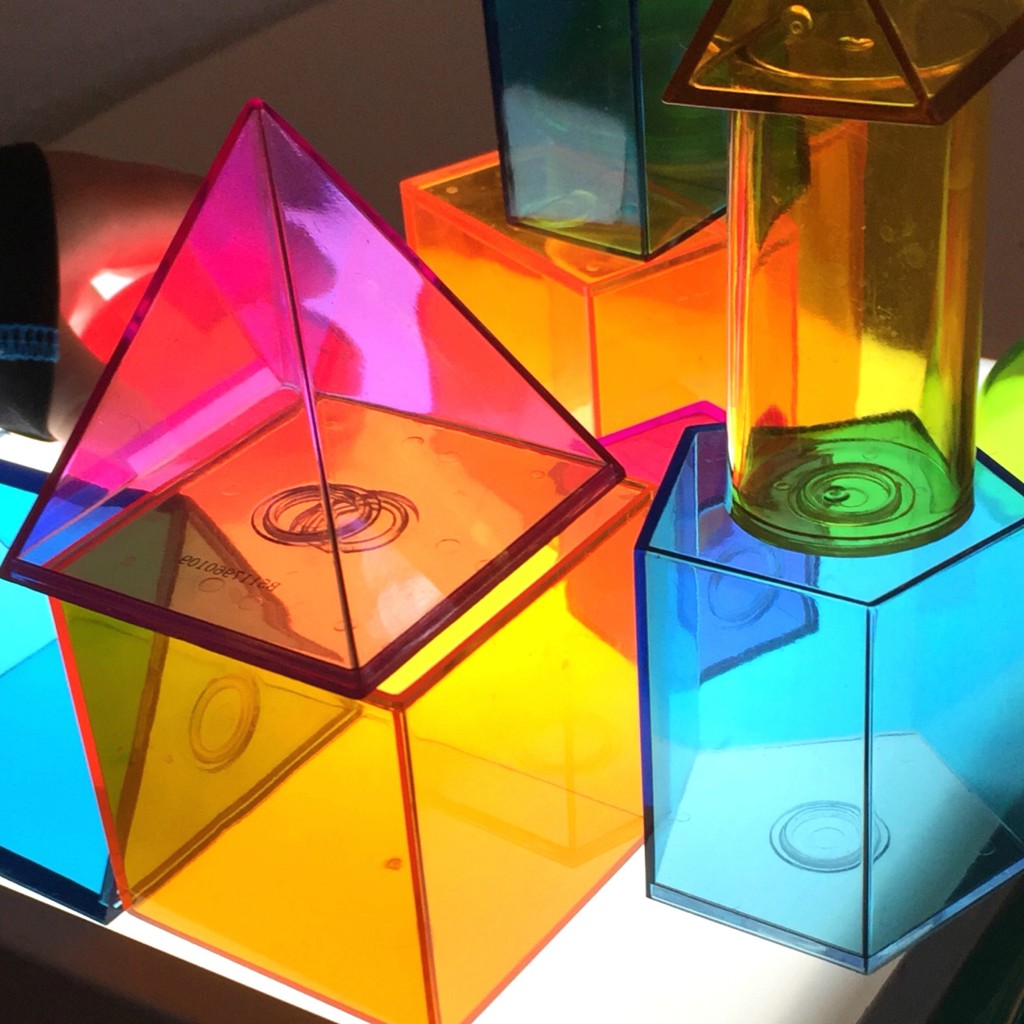 The kids love these view-through geometric solids and they have been a great extension to our shapes unit.  I love all the different activities we have tried so far. The shapes open and can be filled, which make them great for a sensory table or water activity.  They look amazing on our light table.  At circle time, I have put them in our mystery bag and the kids have had fun feeling and identifying them.  We have also matched them to corresponding pictures.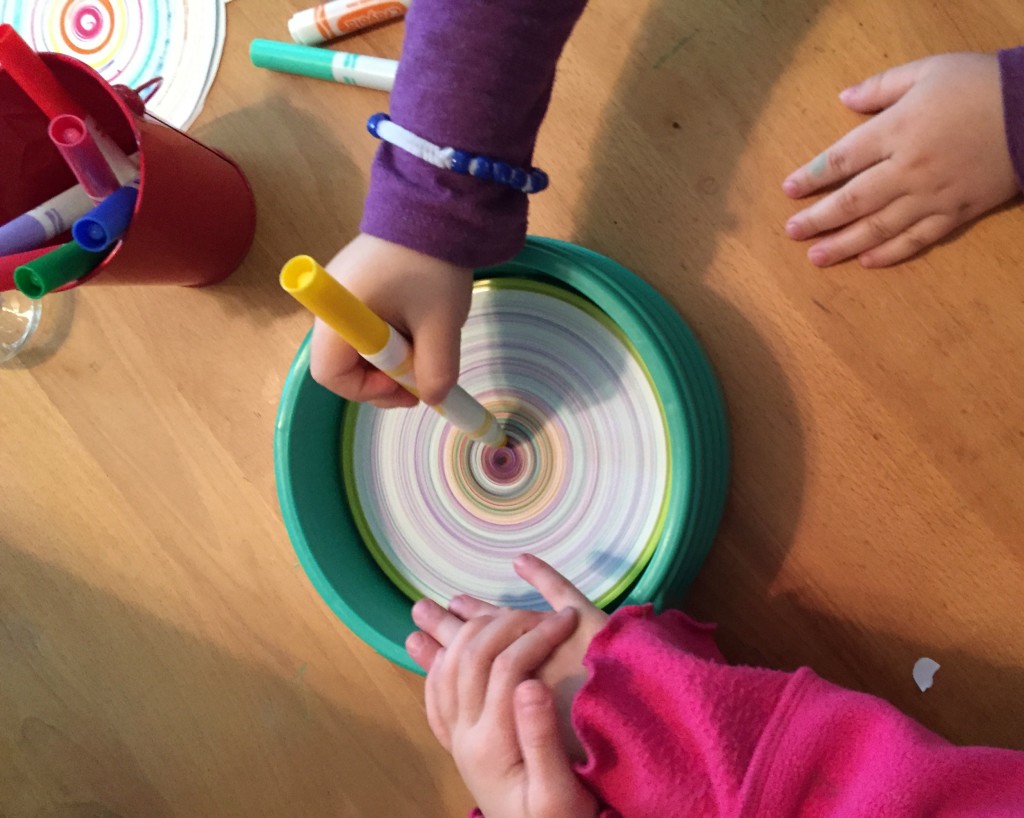 This Spinner
was a definite hit.  My initial plan was to have it out for a week to go with our, "All Things Spinning" lesson, however, I heard cries when I told the kiddos I was going to put it away to make room for new jobs.  I ended up keeping it on the shelf for a few more weeks.  It is easy to use and does not require batteries (enough to make it a favorite in my eyes!).  The kiddos were able to work alone with the spinner when using markers, but it worked better when they partnered up.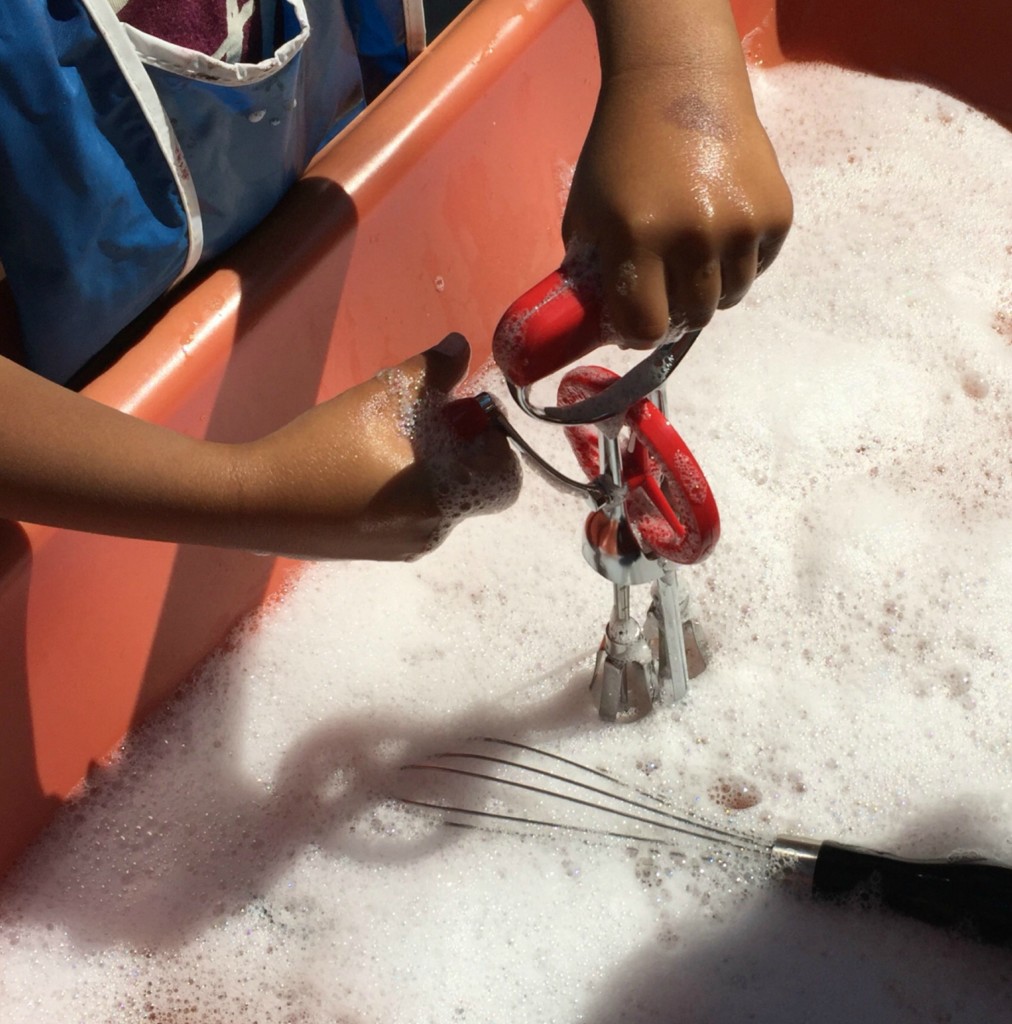 Every day, every child will at some point make a stop at the Sensory Bin during class time. It is great to use indoors or take it outside during playtime.   Here are a few examples of how we have used the sensory bin in the classroom.  Outside it is great for water play on warm days or on colder days we may just put legos or Mr. Potato Head toys inside.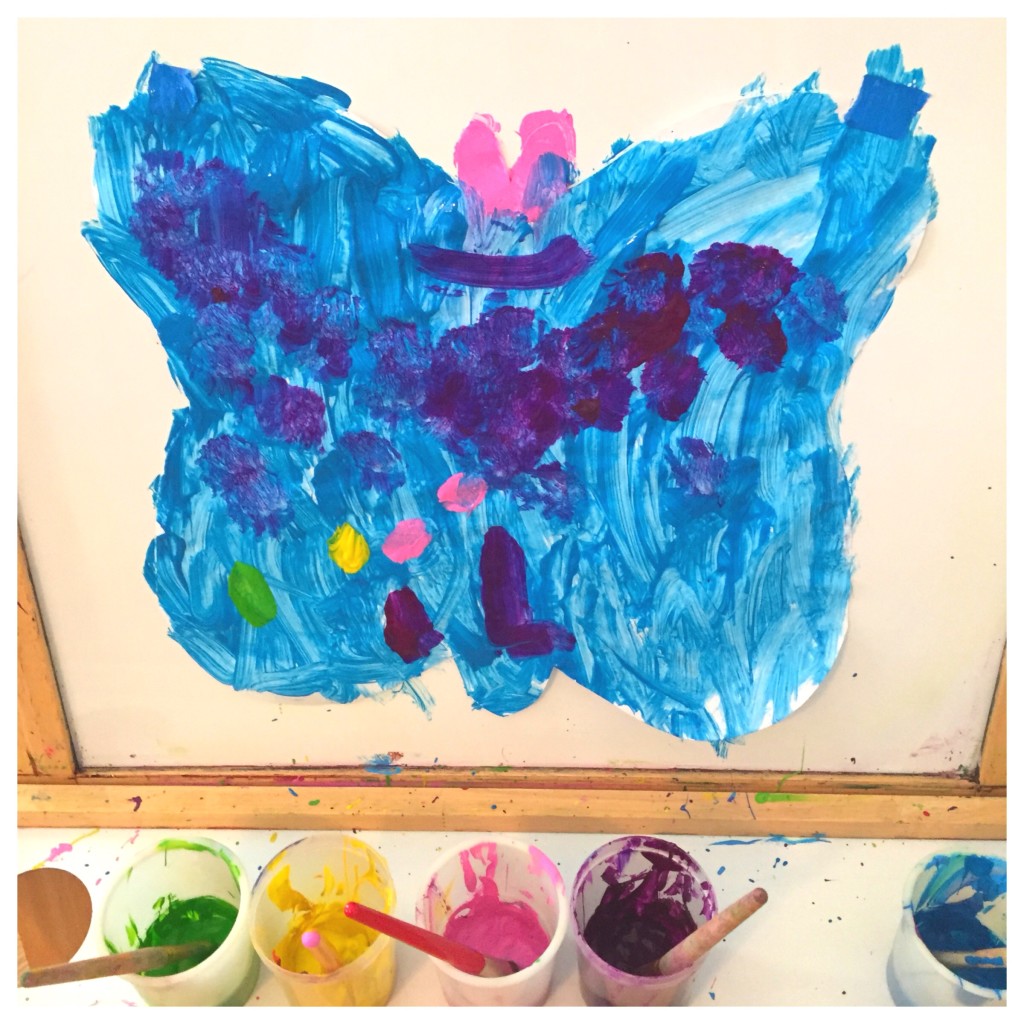 A good easel is a must for a preschool classroom.  So much creativity takes place here.  Choose one that is sturdy, easy to clean, and is large enough for the kids to be able to have a wide range of movement when painting.  A big plus is many of them have chalkboards on the back!
*Affiliate links are included for your convenience.