September is all about the apple!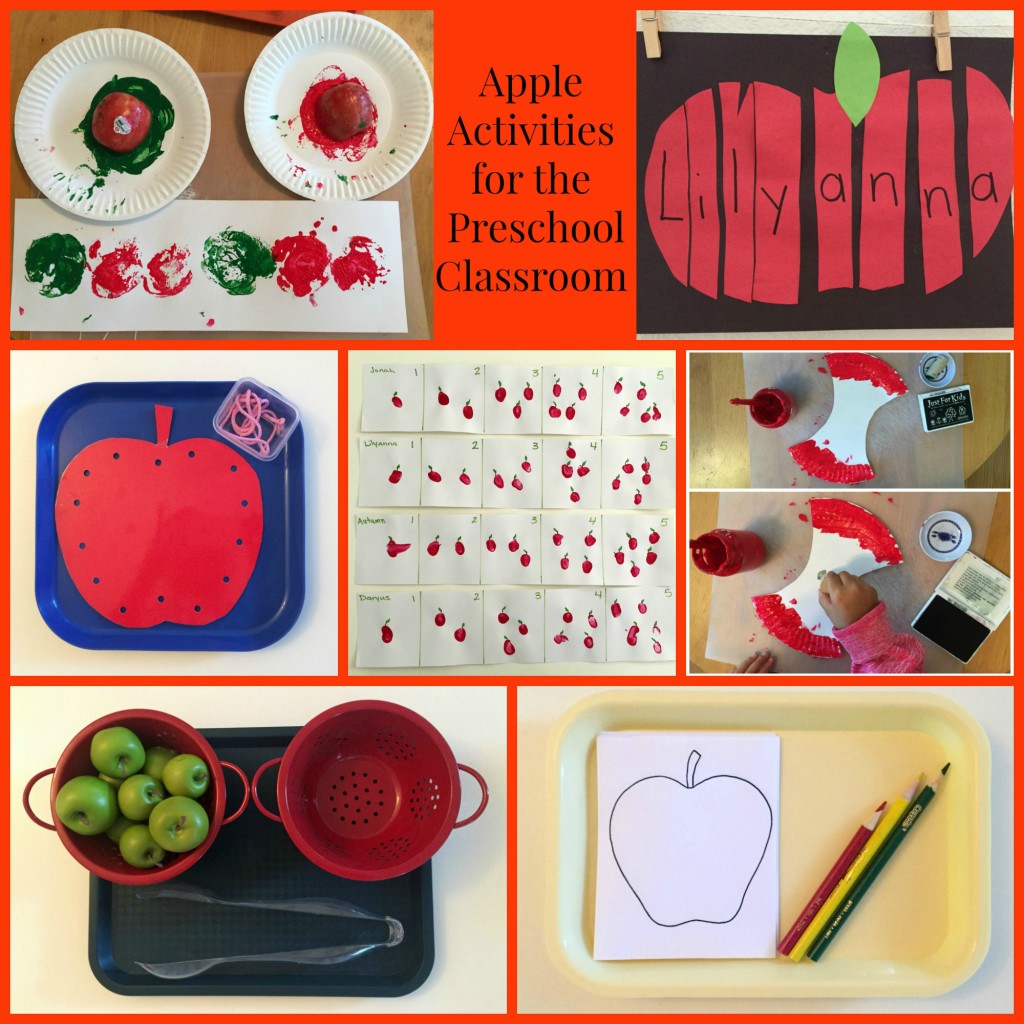 Here are a few of the apple activities in the classroom this month.
Red and green paint at the easel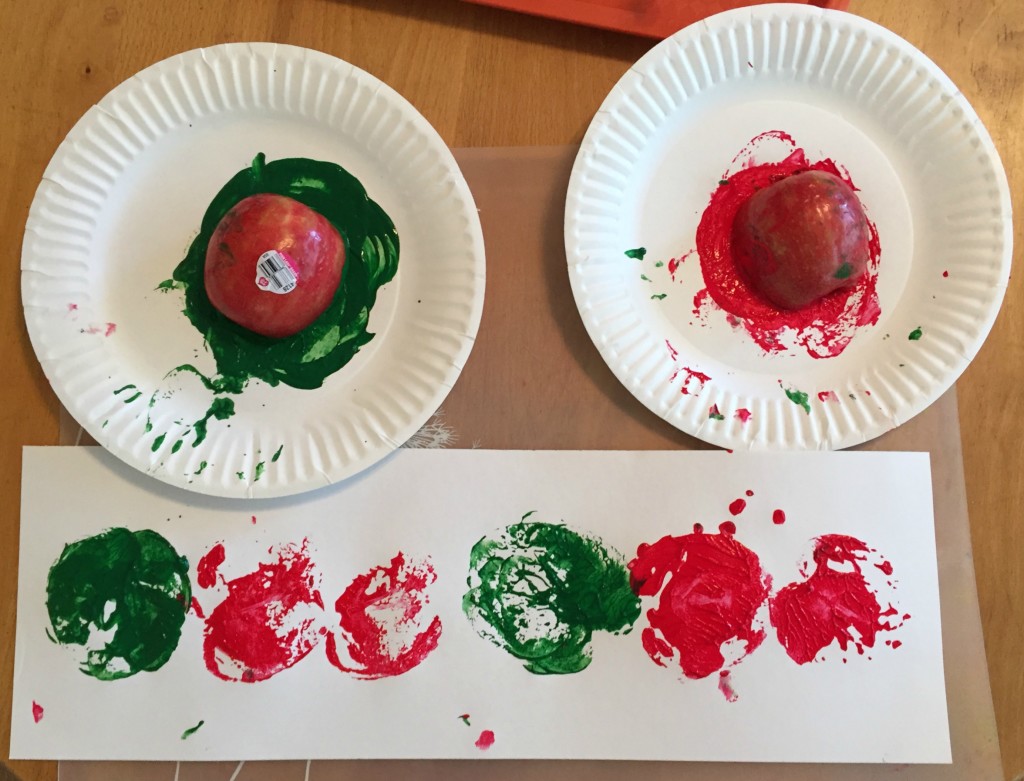 Making prints of apples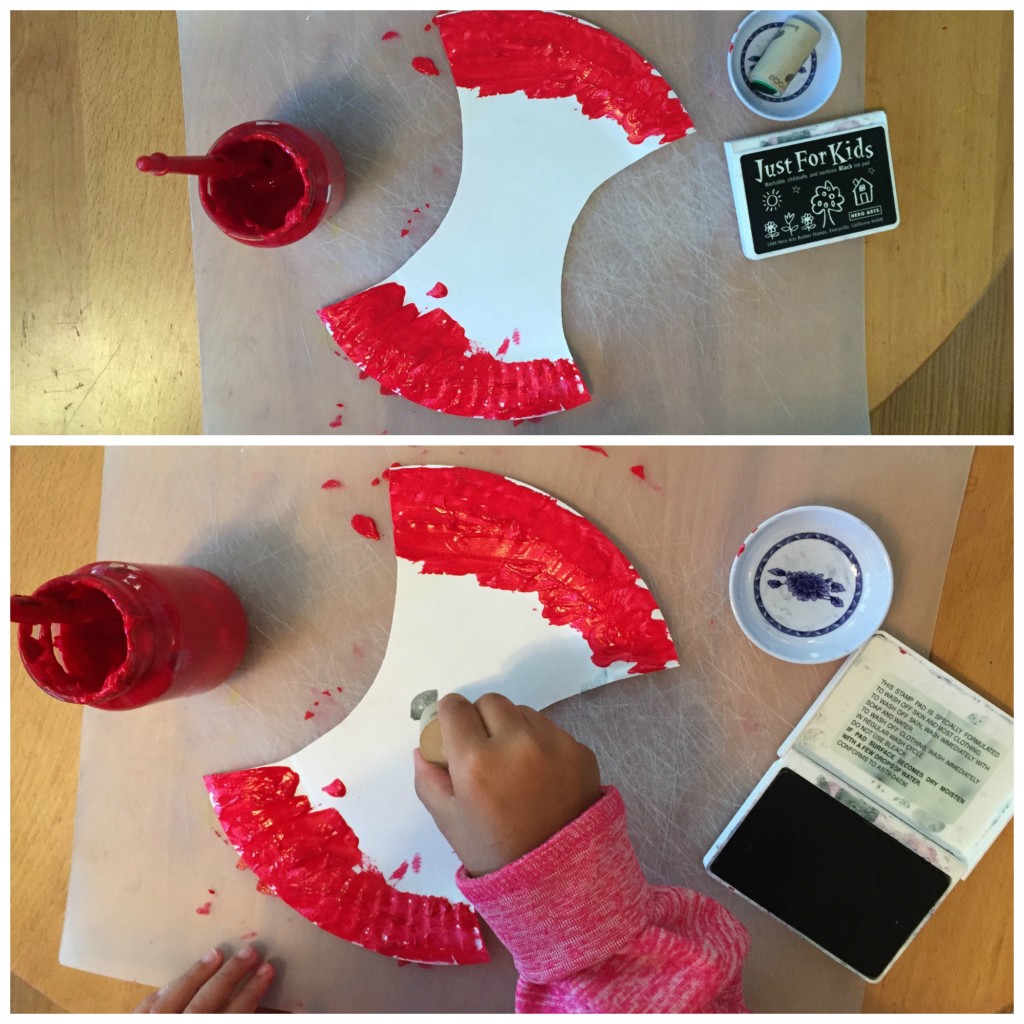 Another fun apple art project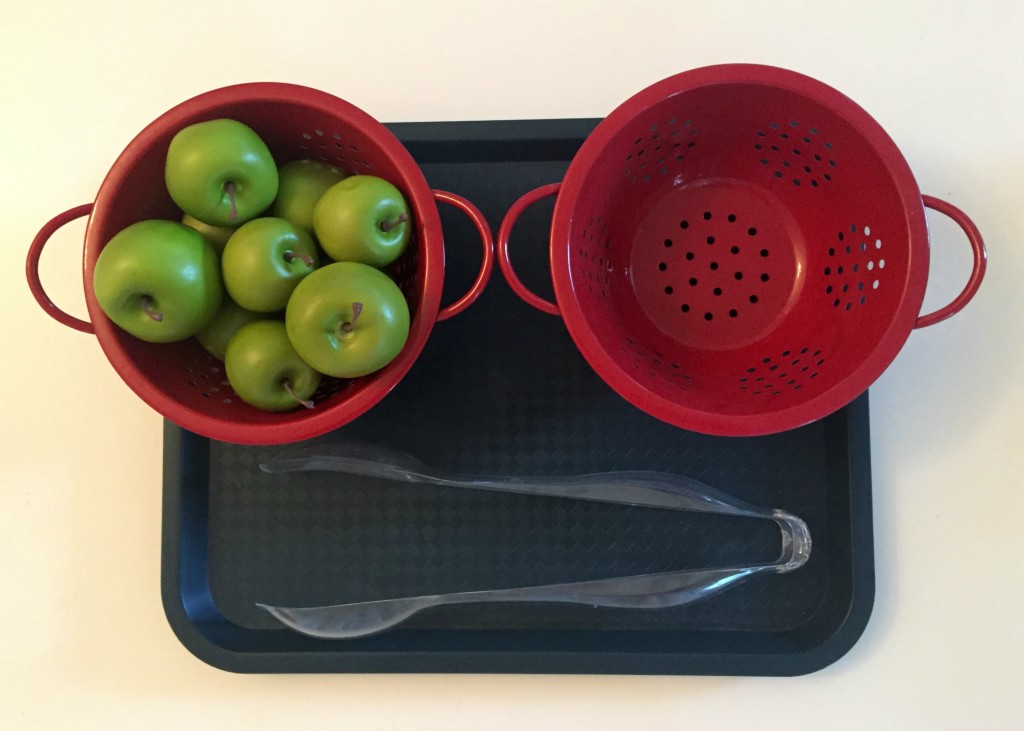 On the practical life shelf, transferring apples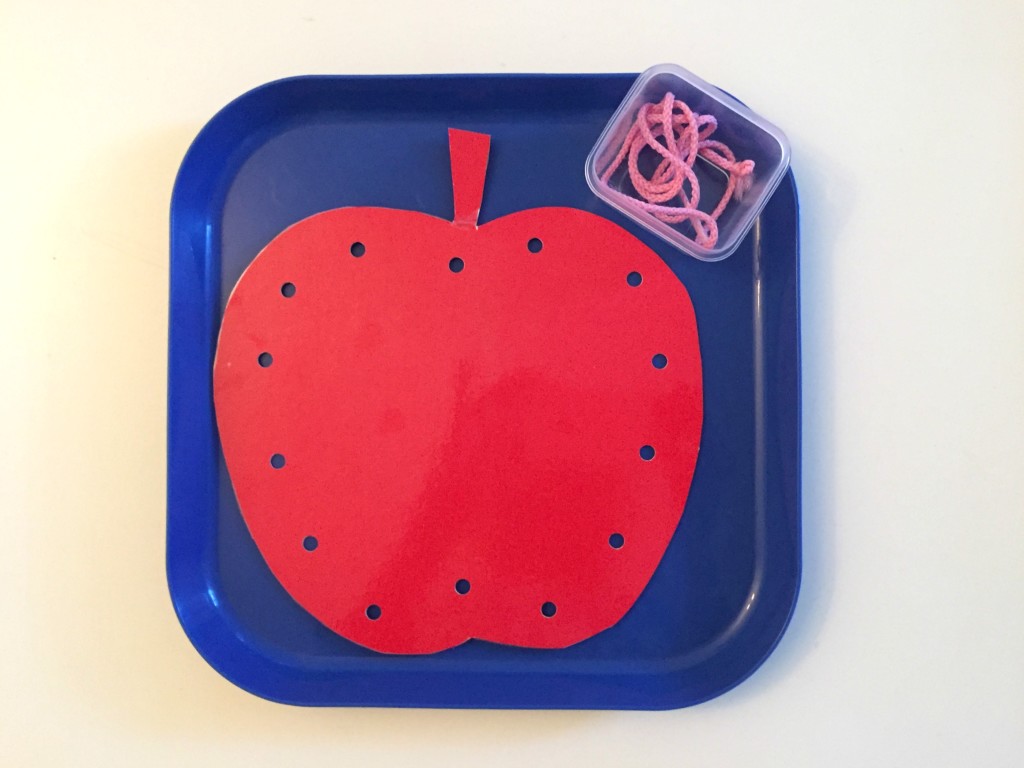 Apple sewing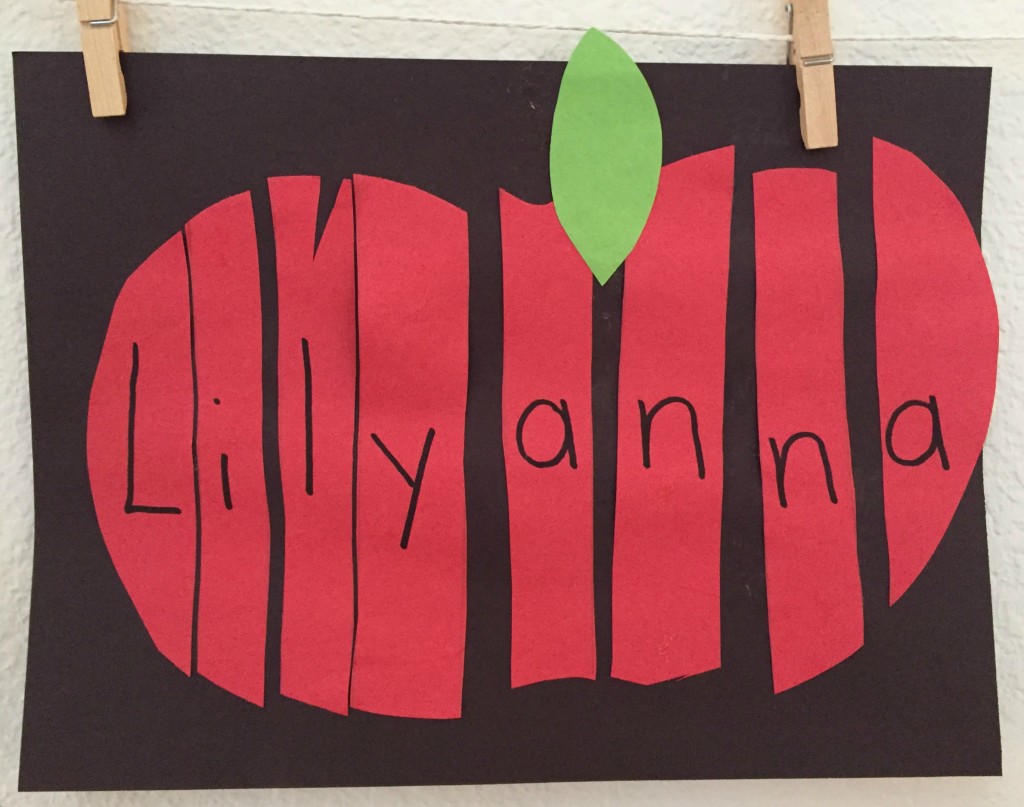 Apple name activity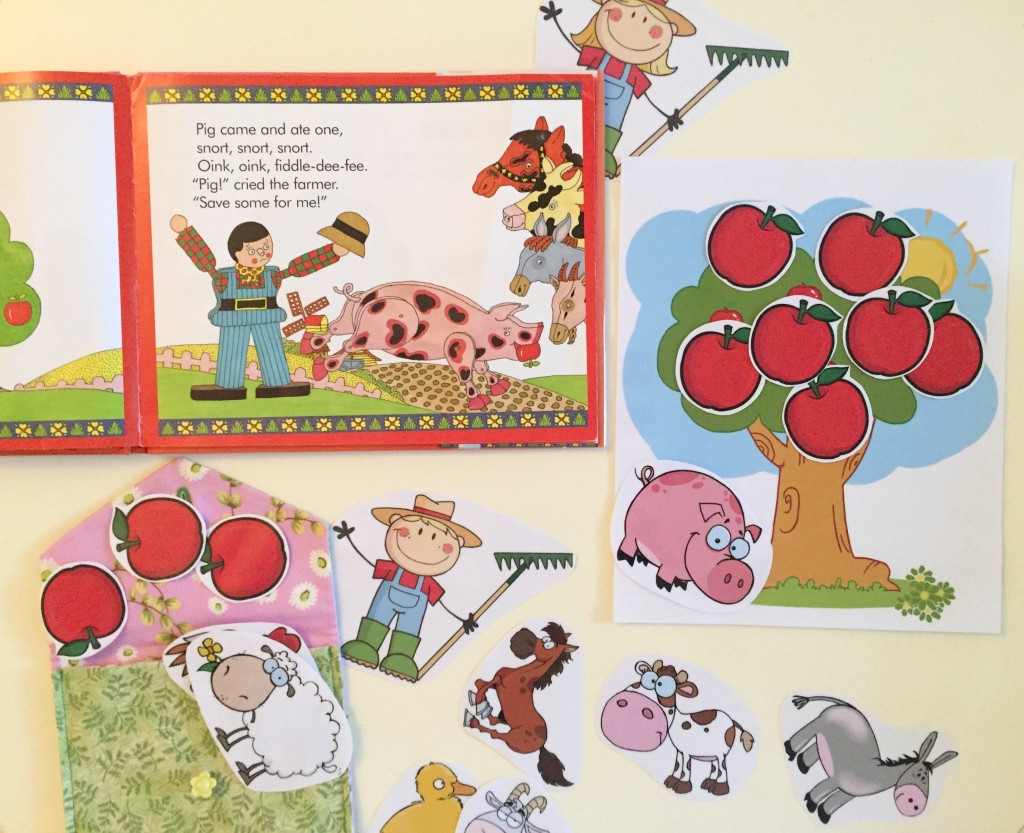 We read Ten Red Apples a couple of times during story time, which the kids love!  I then put out these sequencing cards and they were able to retell the story.
I started a Ten Red Apples  Pinterest board for more ideas using this book.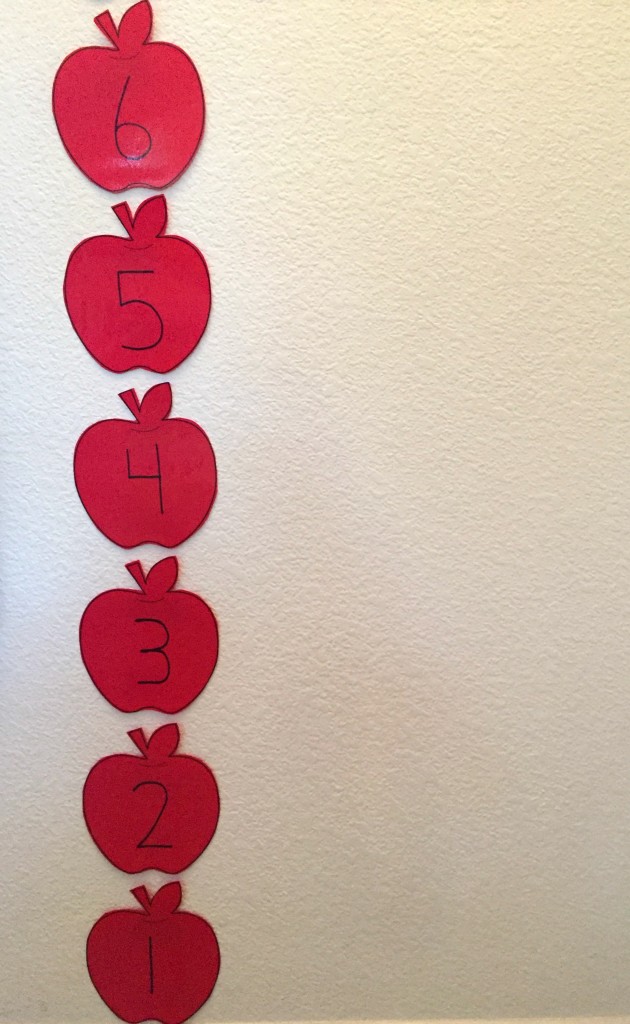 I took a picture of the kids next to the stacked apples and measured how tall they were.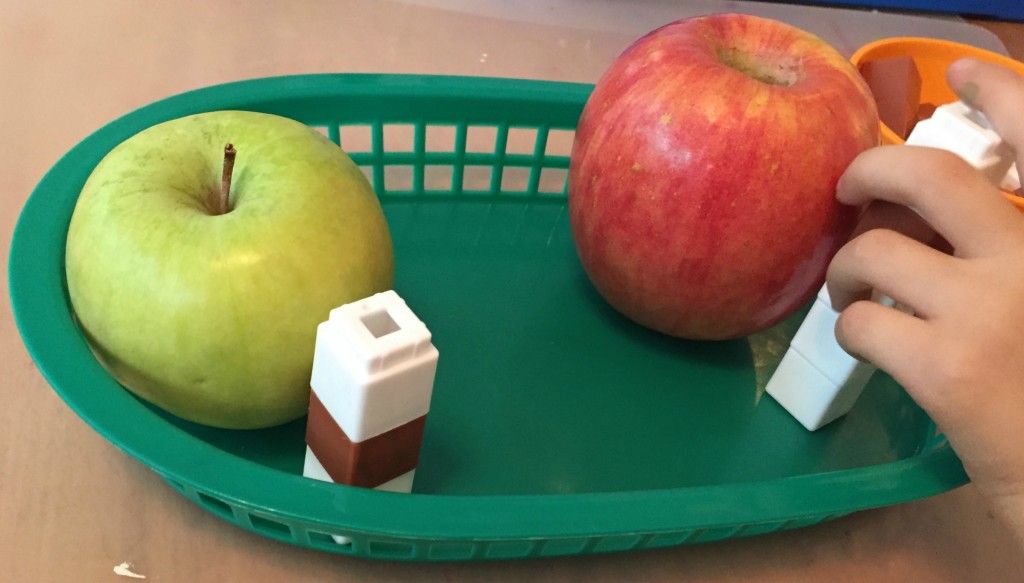 Measuring apples with the unifix cubes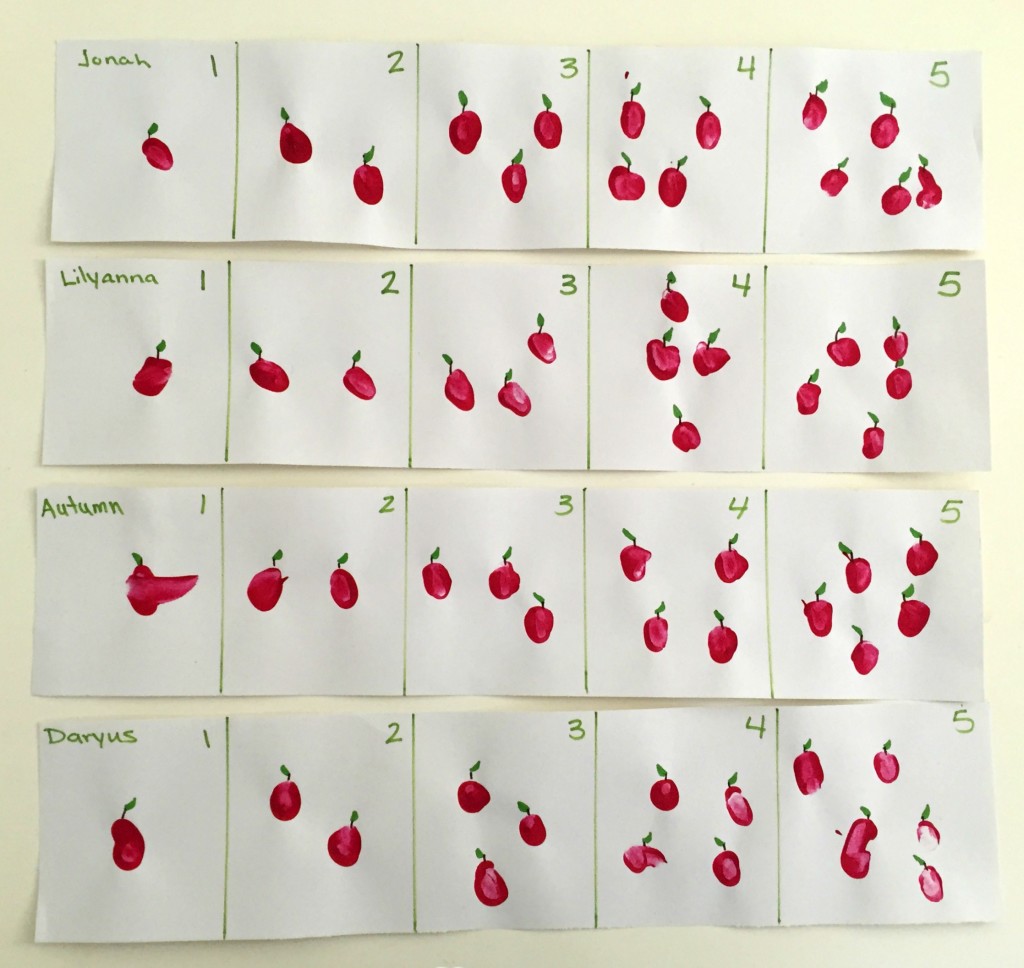 Apple fingerprint counting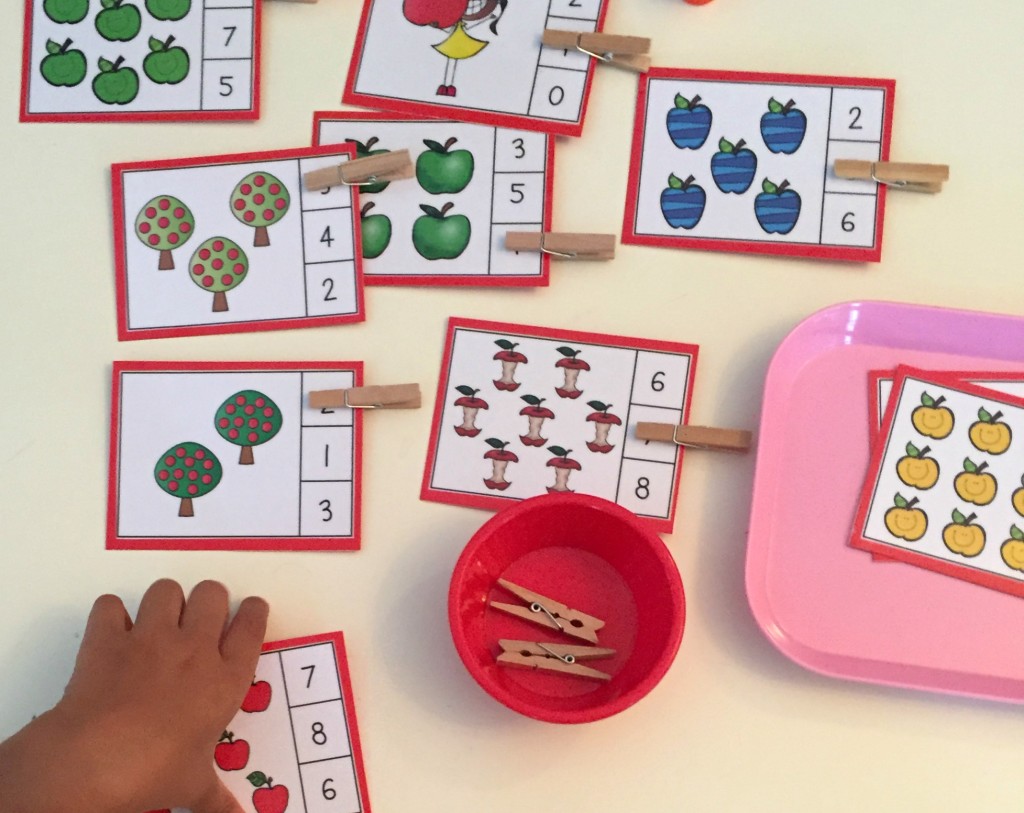 An apple counting shelf activity
For more preschool apple activities see my Apple Pinterest board.