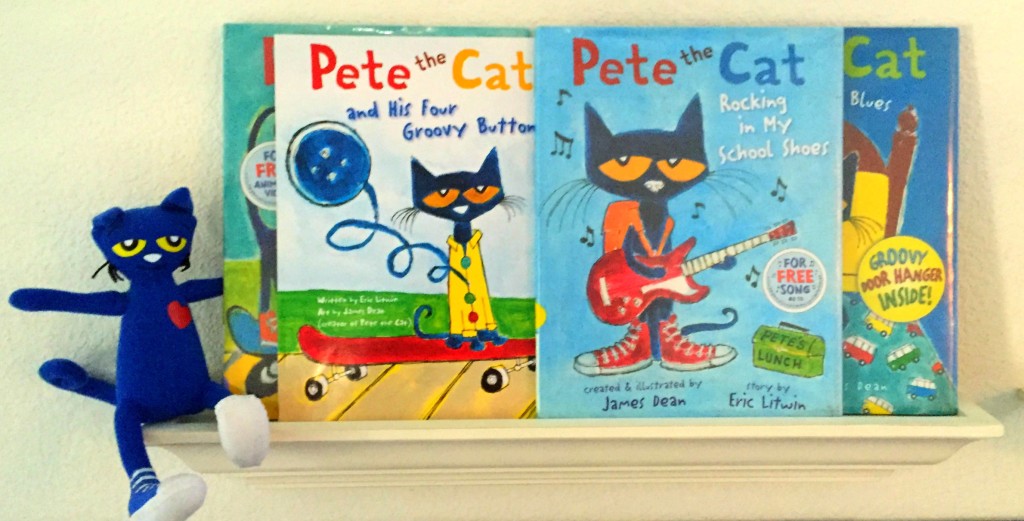 I am fairly new to the Pete the Cat books, but I am hooked and so are the kids.  We started reading these books last year and they quickly became favorites.  I introduced them again this year and they were definitely a hit!  Here is the link to our favorite read/sing along books.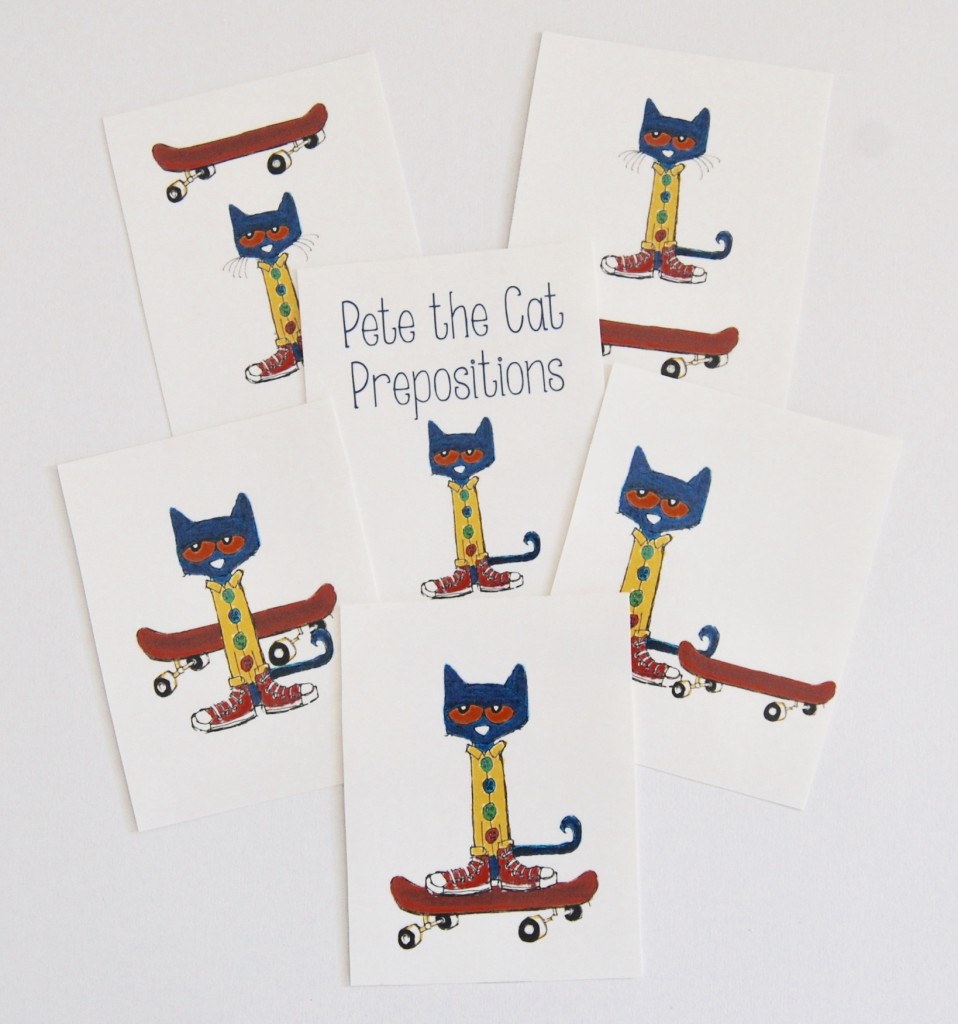 Pete the Cat Preposition Cards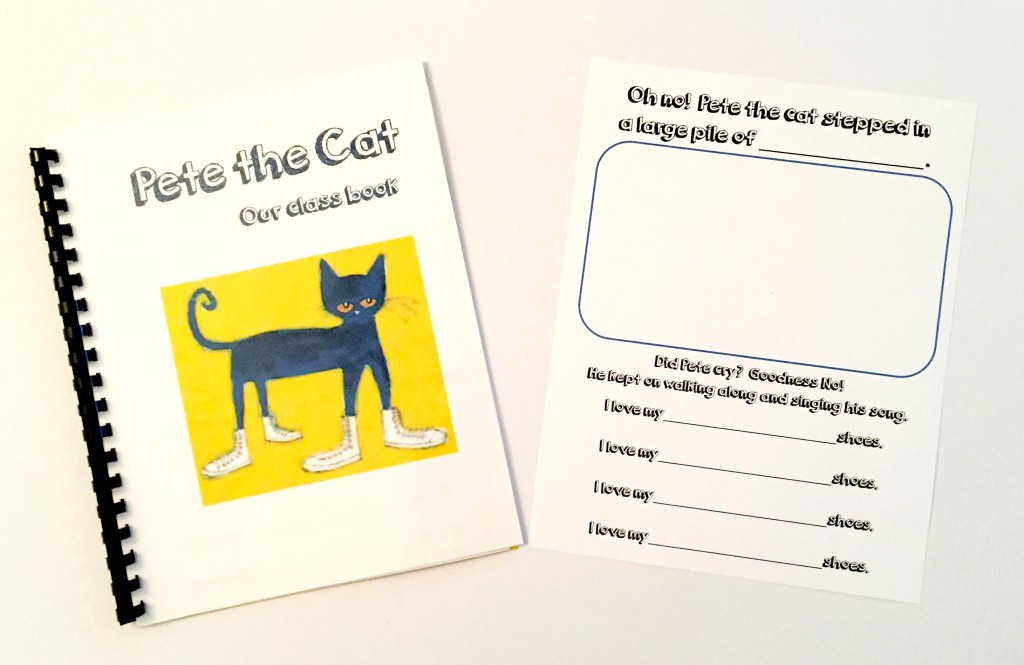 The kids loved making and reading their own class book.  Here is a copy of the page we used.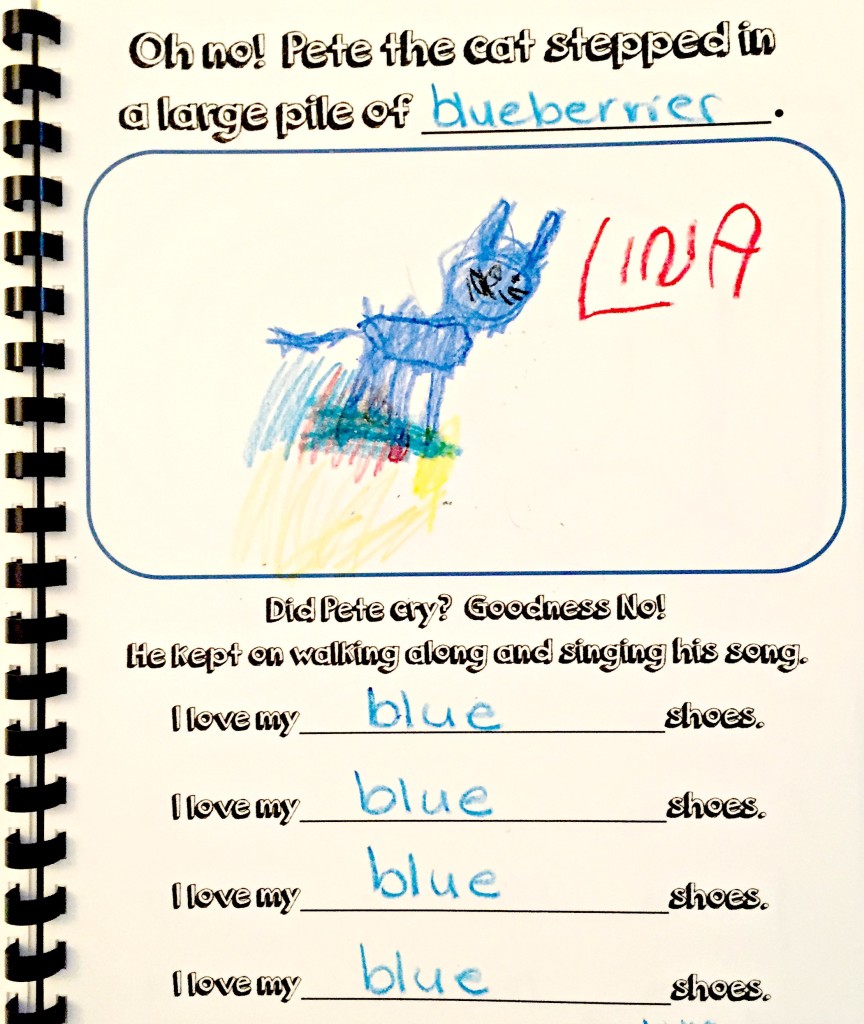 There are quite a few Pete the Cat Books!  Here are our favorites: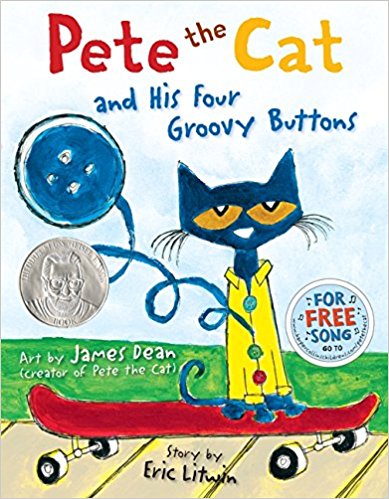 Pete the Cat and His Four Groovy Buttons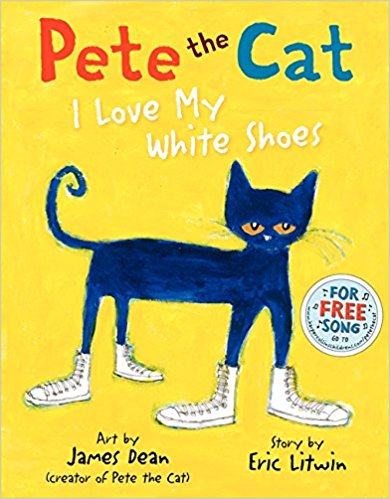 Pete the Cat I Love My White Shoes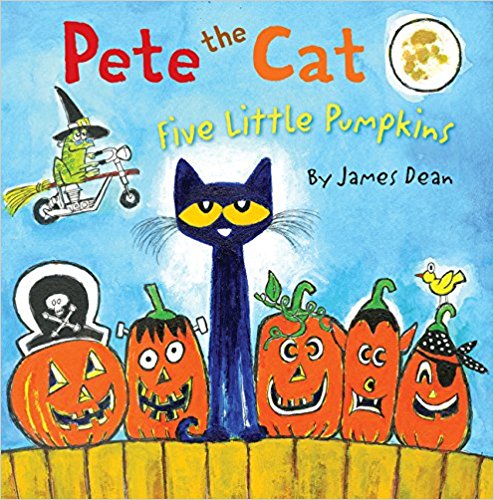 And for Halloween time, Pete the Cat Five Little Pumpkins
For more Pete the Cat activities, check out my Pinterest Pete the Cat board!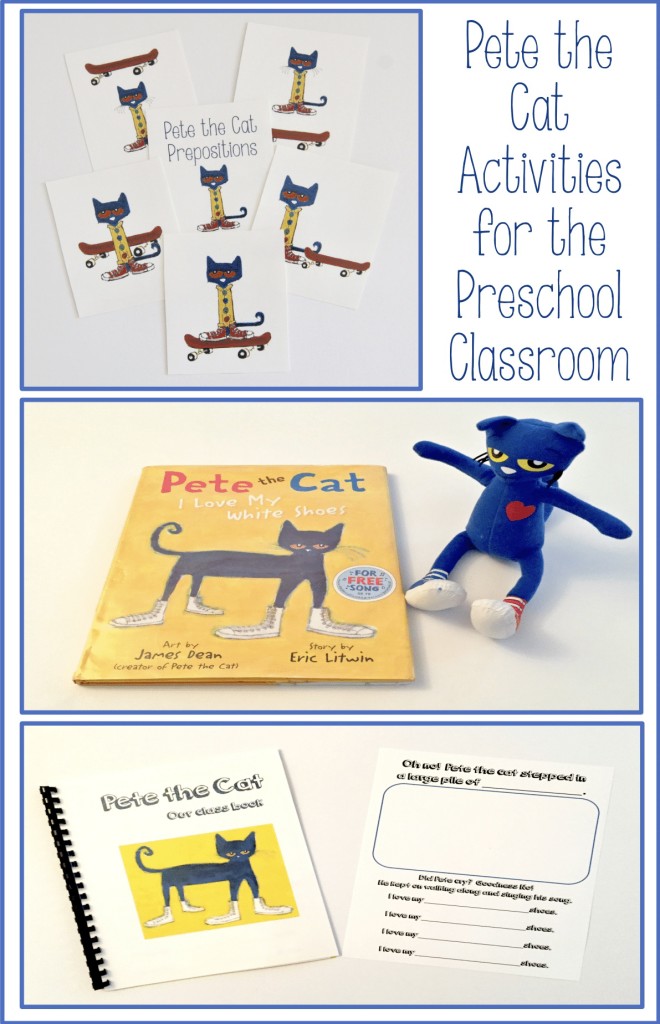 More book ideas for the preschool classroom!
This page contains affiliate links:)