Here are a few of the Valentine's Day books we will be reading!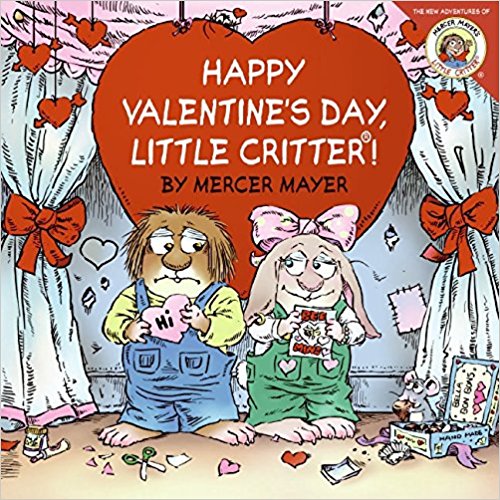 Following along with Little Critter as he goes to school on Valentine's Day is so much fun. The kids always love a Little Critter book and Happy Valentine's Day Little Critter is no exception!  Making Valentine mailboxes, having special snacks, working on Valentines for friends and sharing and receiving Valentines, it is all here!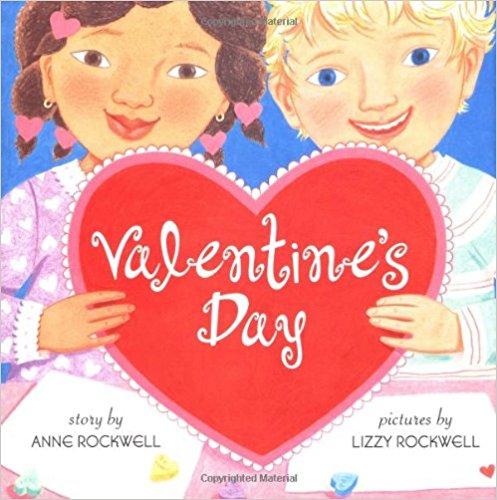 Valentine's Day is about a class making Valentines they are going to send to a friend in Japan. Each of the kids contributes and the teacher takes them to the post office to mail the cards.  While the kids are enjoying their Valentine's Day party the teacher shows them the box sent from Japan with special origami.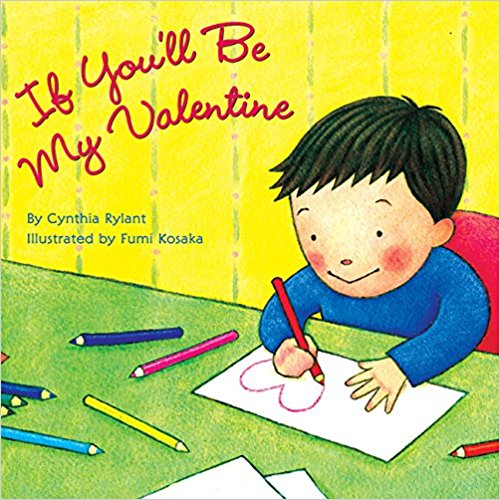 If You'll Be My Valentine is perfect for the younger kids. Simple, rhyming text, and warm, appealing illustrations.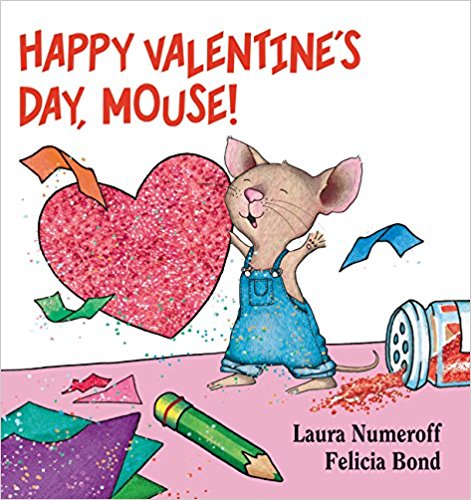 The kids are already familiar with the Mouse books, so Happy Valentine's Day, Mouse! was a natural addition to storytime!  Simple and sweet with our favorite characters.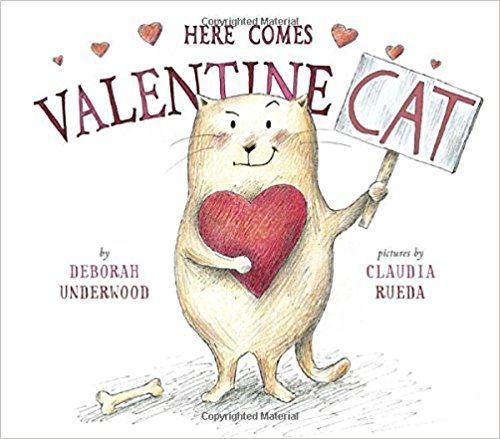 Not sure where I first found Here Comes Valentine Cat, but so glad I did! (And it is a series!)  The narrator is talking to the cat asking why he does not like Valentine's Day or the dog next door. A good reminder not to judge or jump to conclusions.  Definitely a new favorite read-aloud and can hardly wait to read the rest of the series.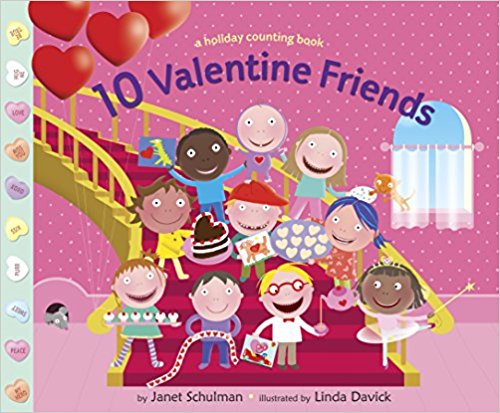 10 Valentine Friends has great illustrations. The friends are all busy making sure everyone gets a special Valentine!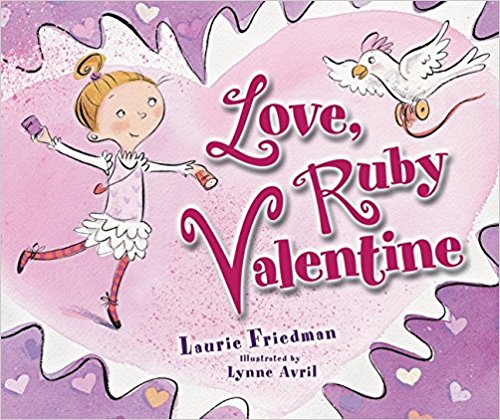 Love Ruby Valentine sends a great message that spreading love should happen every day, not just Valentine's Day!  Valentine's Day is Ruby Valentines special day and she spends days preparing to tell all of her friends just how special they are, but oops, she sleeps through it.  Fun read aloud!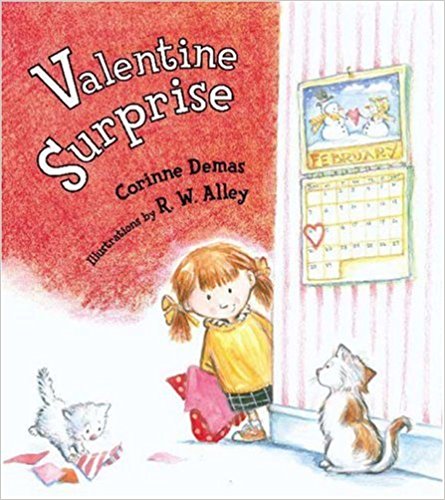 Valentine Surprise is about a little girl who just wants to make the perfect valentine for her mom.  The little girl struggles with perfect.  The story demonstrates what happens when something is not perfect:)  The text in the book uses the days of the week and descriptive words the kids are used to hearing in class. Great story with simple text, an excellent read-aloud!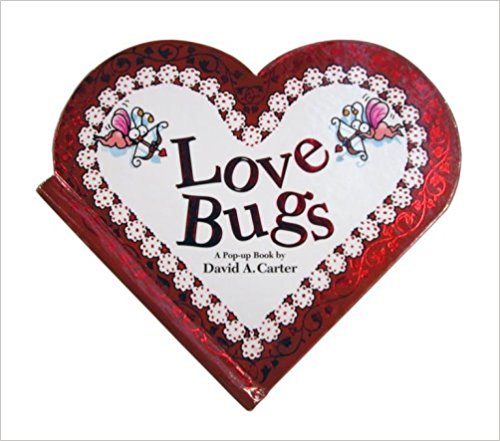 We love our bug books so of course, Love Bugs is in the V-day collection!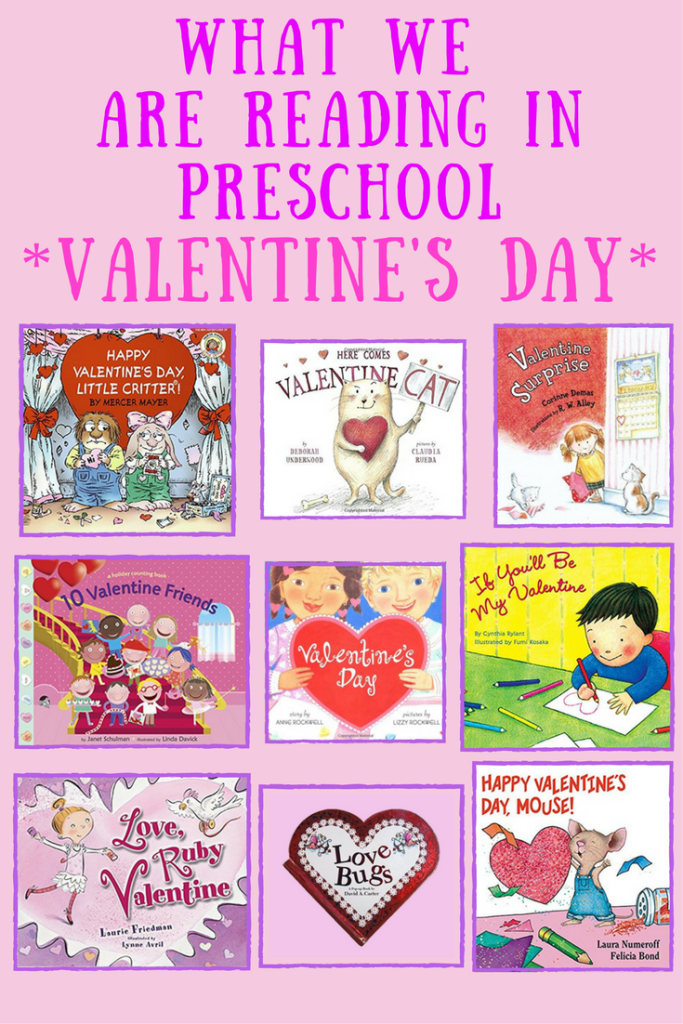 Pin for later reference!
This page contains affiliate links.