In class this week, we celebrated the birthday of author Dr. Suess.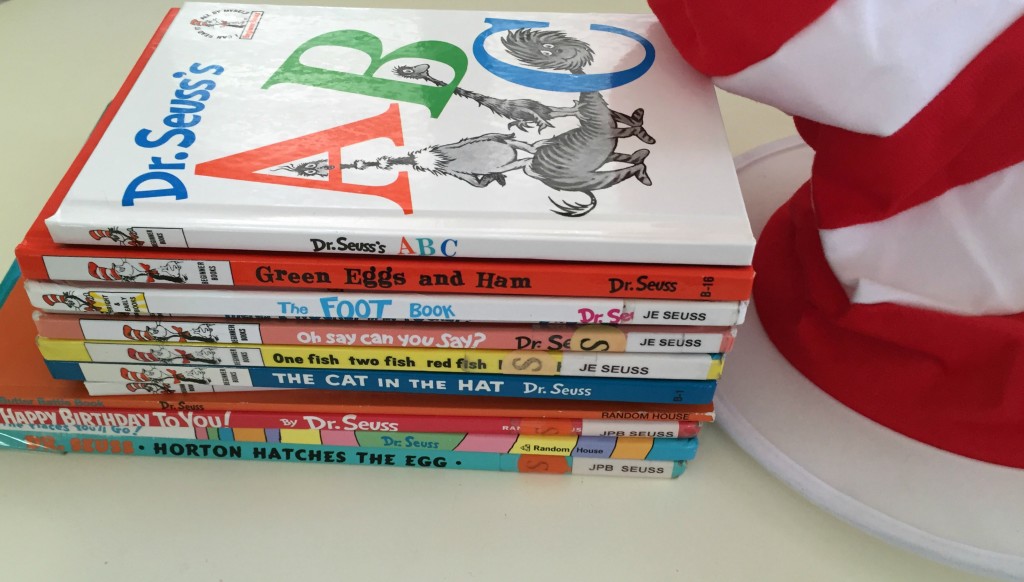 This stack was much larger, but several books ended up being borrowed for the kiddos to read at home!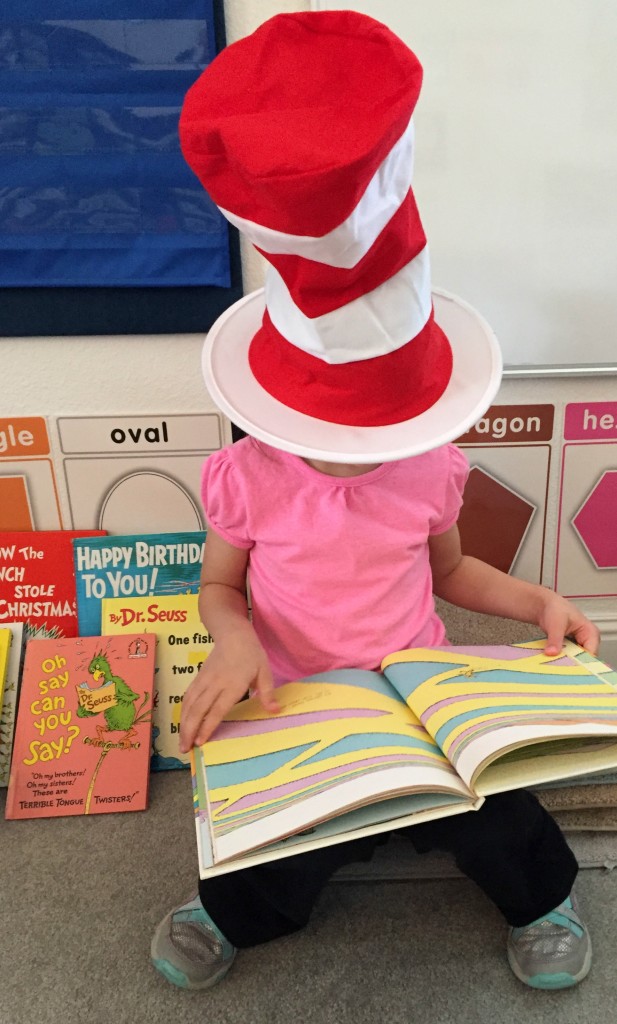 I made sure to take a photo of each kiddo in the Dr. Suess hat while they were reading their favorite Suess book.  I will include this photo in their end of the year books.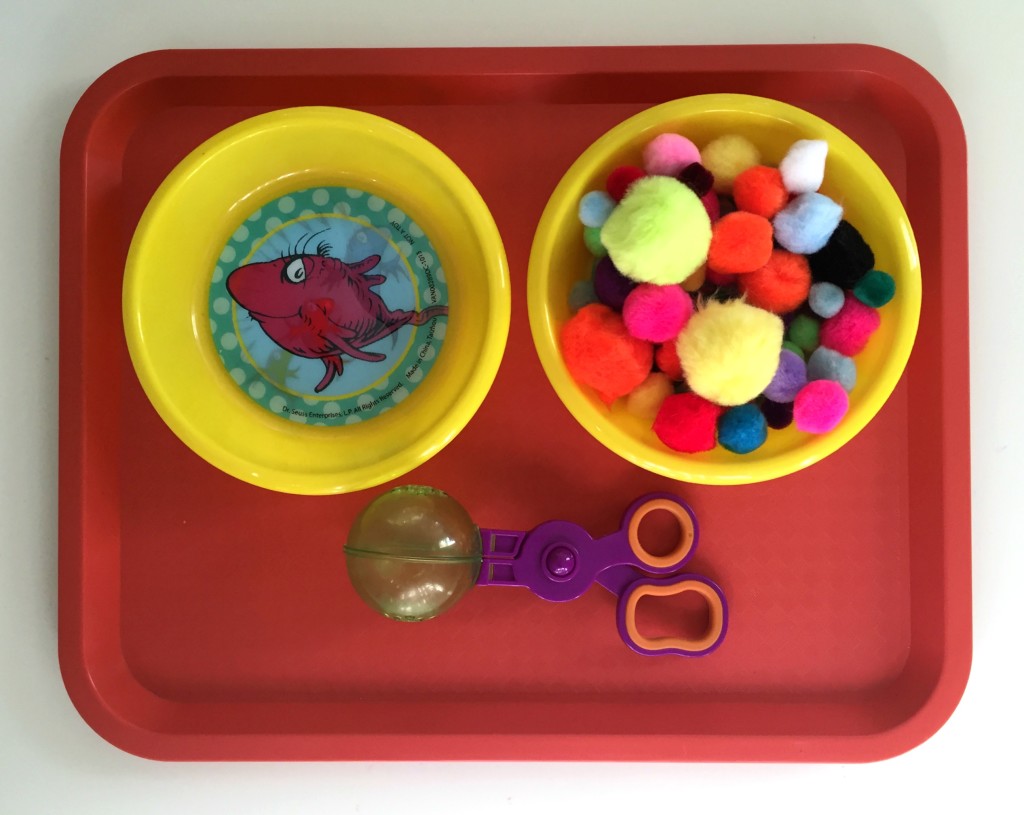 Dr. Suess bowls on the practical life shelf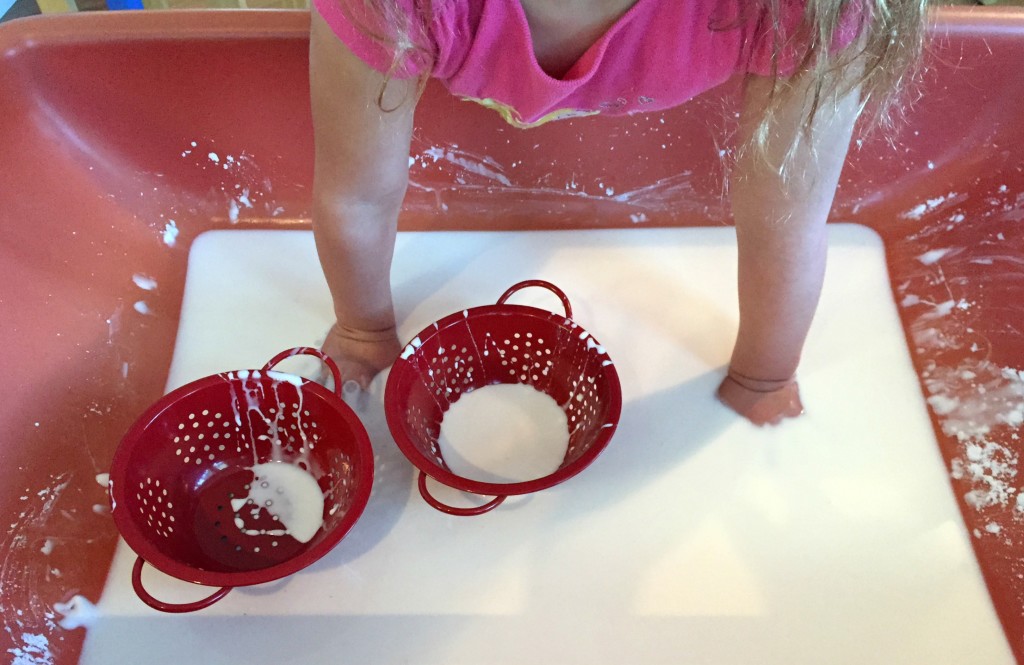 Oobleck, (corn starch and water) in the sensory bin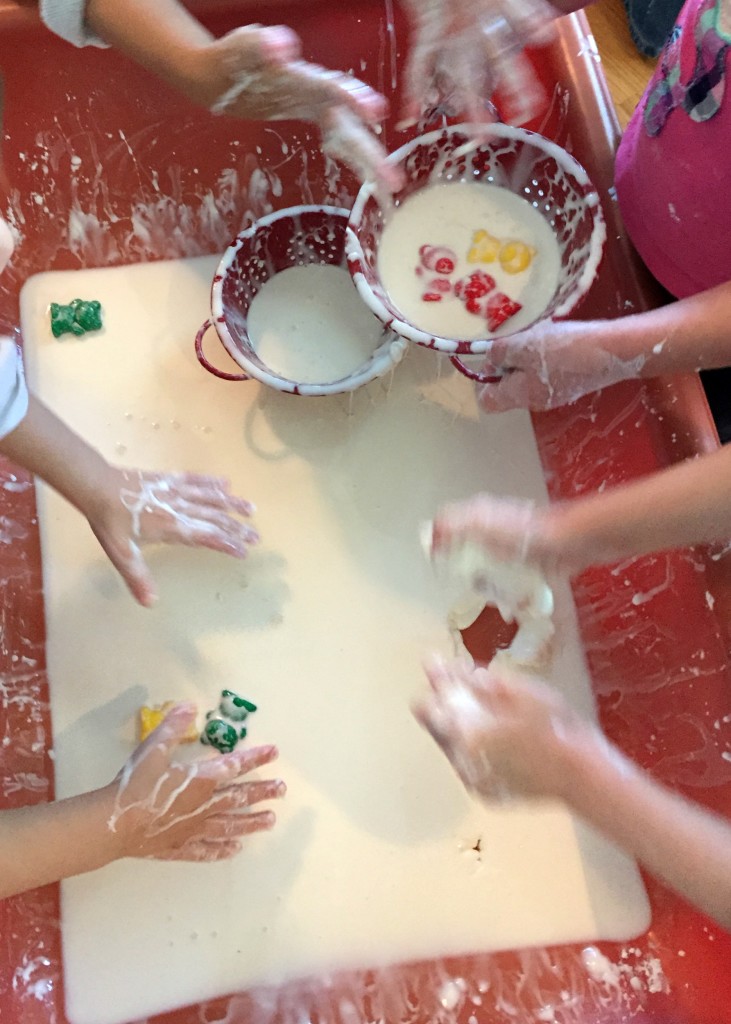 A definite favorite!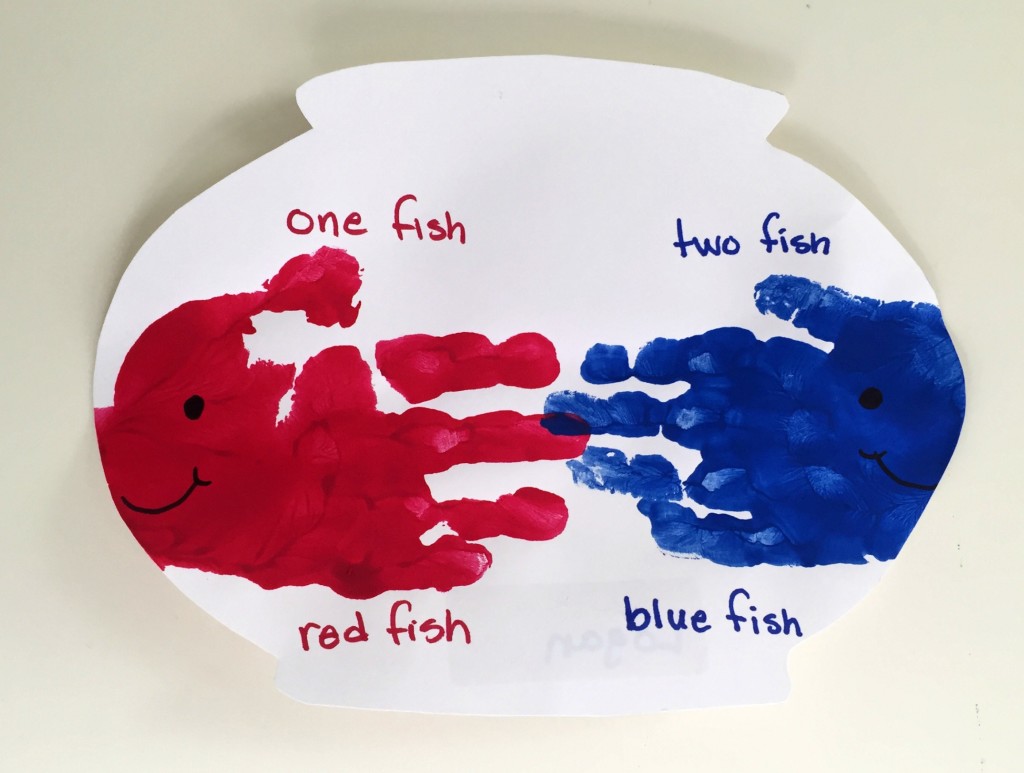 One fish, two fish, red fish, blue fish art project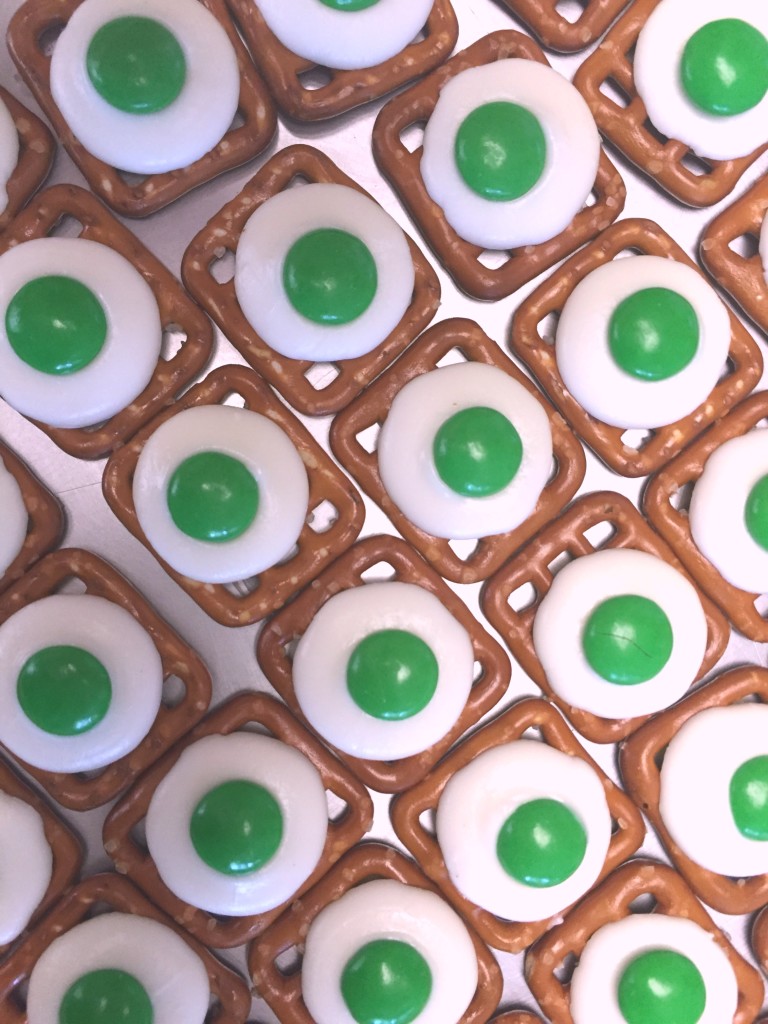 Green Eggs and Ham for snack! And they are super easy to make! Place pretzels on a cookie tray, top with white chocolate melts and bake at 200 for five minutes.  Top with green M&Ms and let cool.