One of my absolute favorite preschool traditions is decorating gingerbread (graham cracker) houses! And of course, we combine it with Jammie Day to make it a party:)
Here is the list of supplies we used: Honeymaid graham crackers, canned frosting, sugar cones, sturdy paper plates, powder sugar, squirt bottles (I found these at the Dollar Store), and of course the best part the decorations–seasonal candies, marshmallows, pretzels, sugar cereal, sprinkles, candy canes…..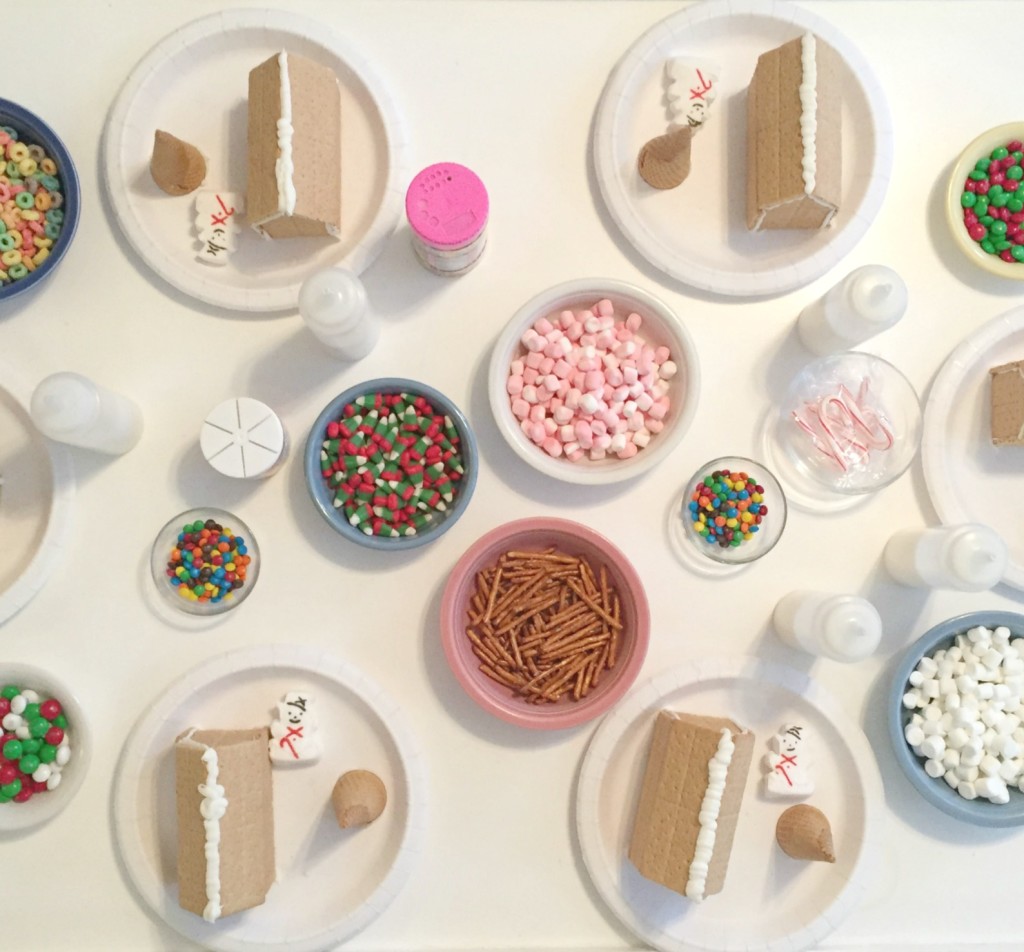 The night before the party I prepared the houses.
To make the glue (frosting), mix the powder sugar and water until thick. Add the water to the powdered sugar slowly, just a bit of water goes a long way.  Making the frosting thick will speed up the assembly process.  Fill the squirt bottles with the leftover frosting and seal so it does not dry out. The kids will use the frosting to add decorations and *snow* to their houses.
Build the houses on sturdy plates.  Unfortunately, I did not take a photo as I assembled the houses, but basically, it is four graham crackers for the base and two for the roof.  Two of the base graham crackers are laid on their sides and the other two are cut to form a triangle top.  ****Important!! When cutting graham crackers wrap a damp paper towel around the cracker and microwave for 15 seconds.  Use a serrated knife to cut.  Trust me, this will save you a lot of headaches and graham crackers!  Build the bases, give them a few minutes to dry and then add the roofs.
Tip!! Take a minute to glue the houses to the paper plates! This will help the houses from sliding off the plates when the kids carry them.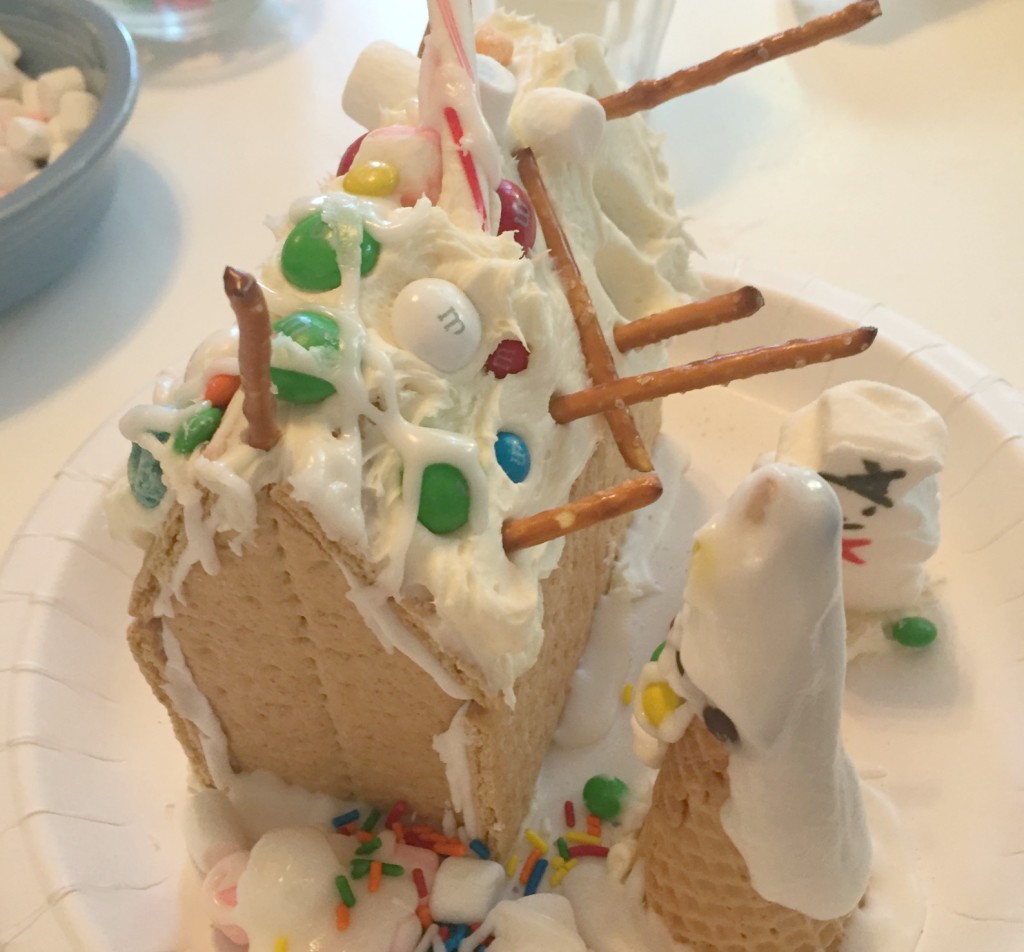 Just before the kids are about to decorate their houses I added a layer of the canned frosting to the roofs of their houses.  Now they are ready to start decorating!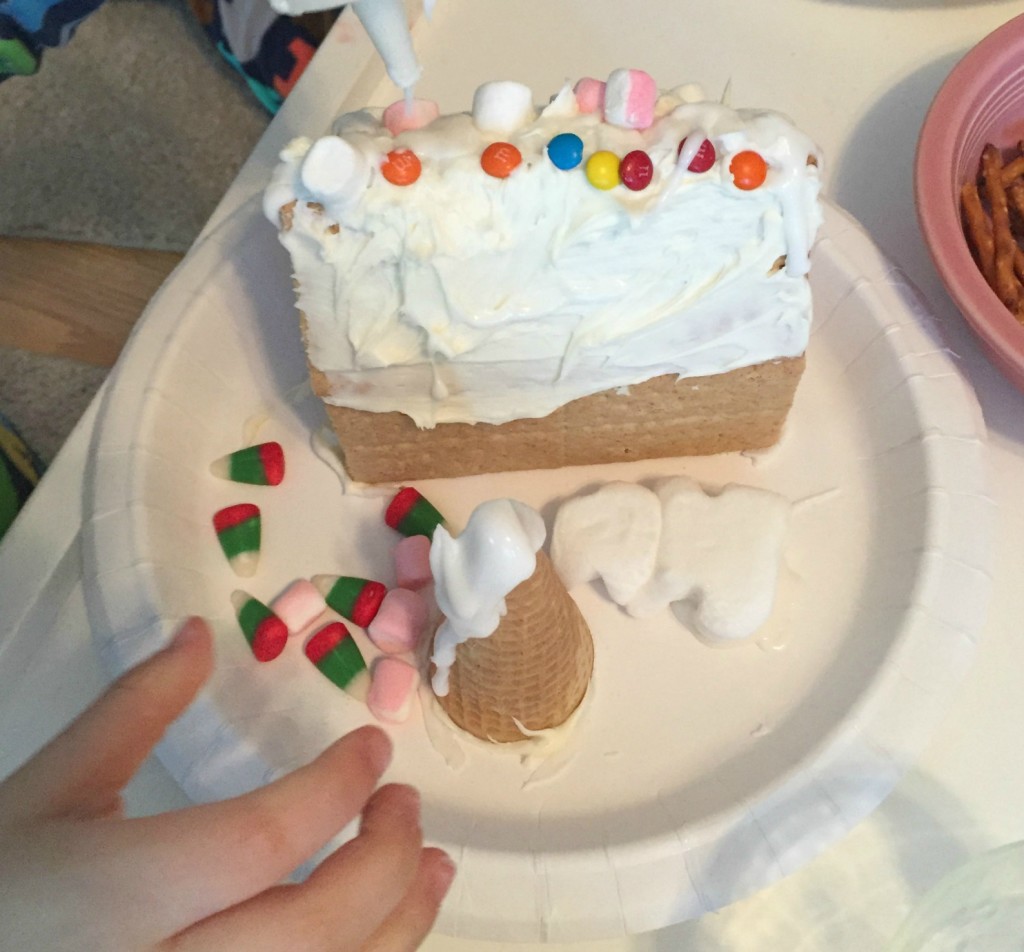 **Tip, have empty glasses on the table so the kids can keep their frosting bottles upside down.  This makes it easier for them to get the frosting out.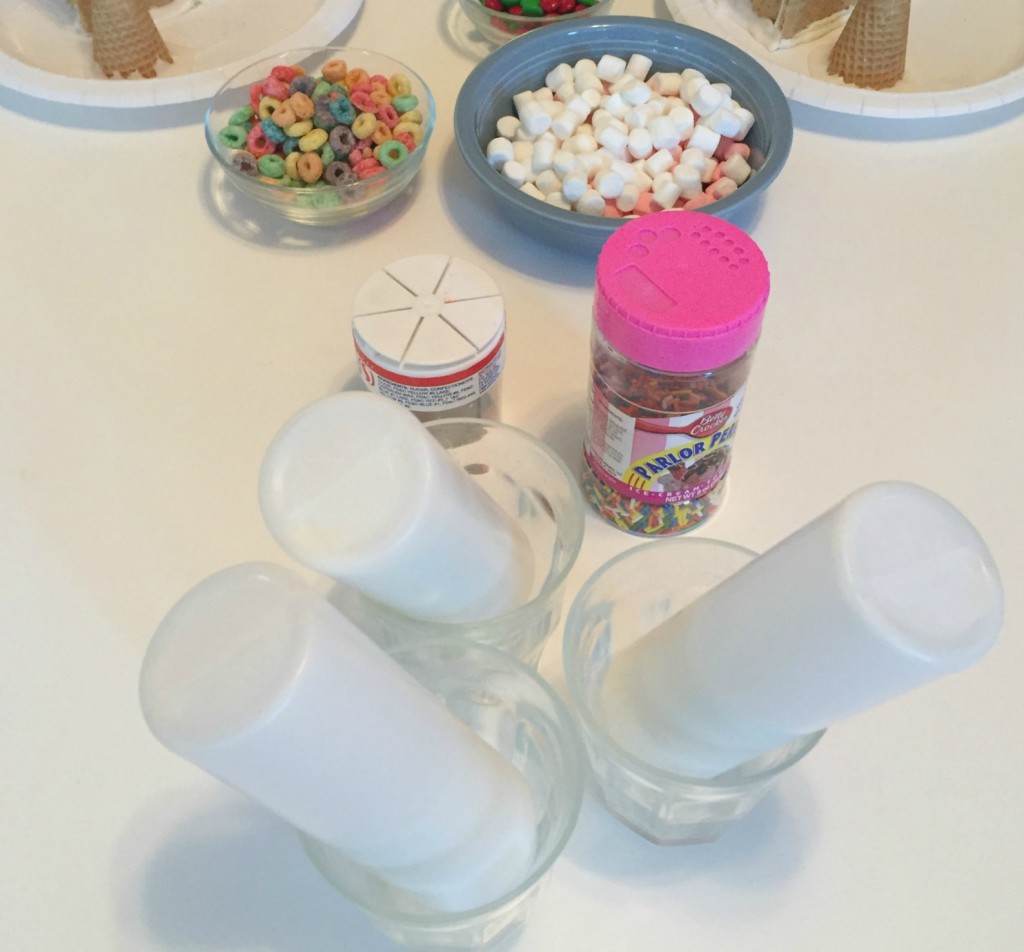 For more inspiration take a peek at my gingerbread Pinterest board~