We have made our fair share of ornaments these past few weeks!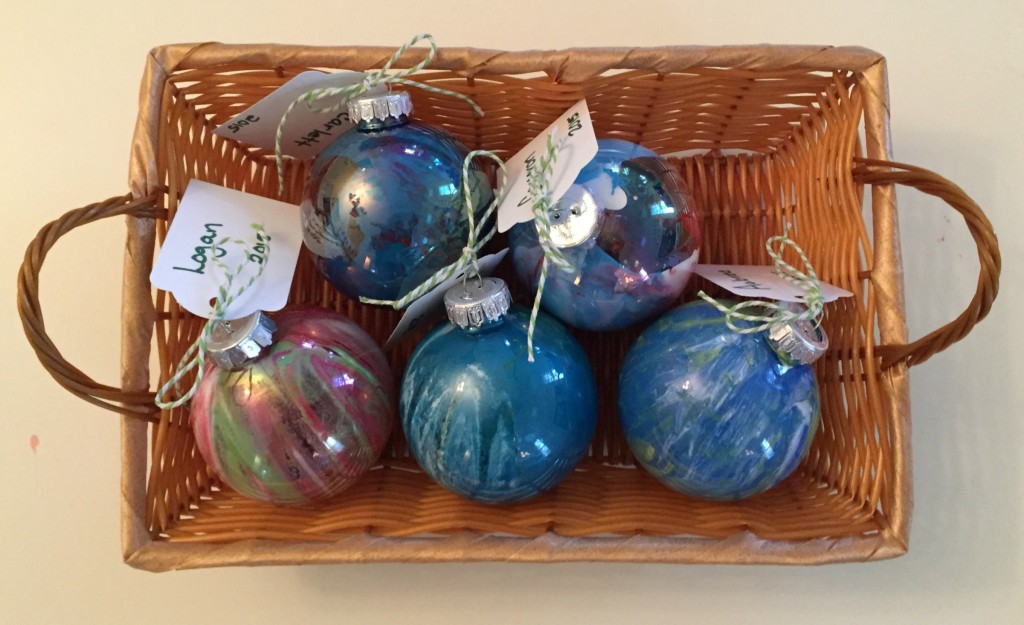 I love how these turned out.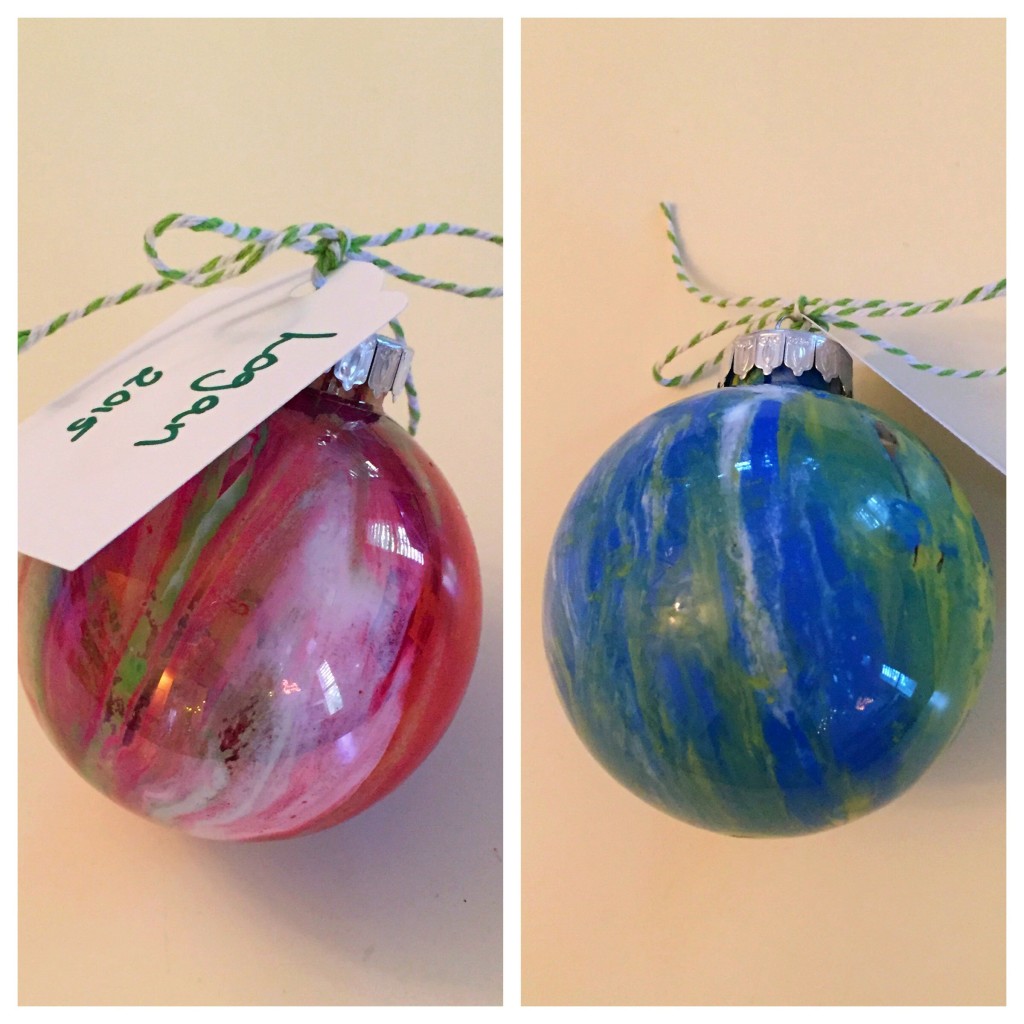 We took the clear plastic ornaments, poured in acrylic paint and swirled the paint around.  For best results use two colors and add white.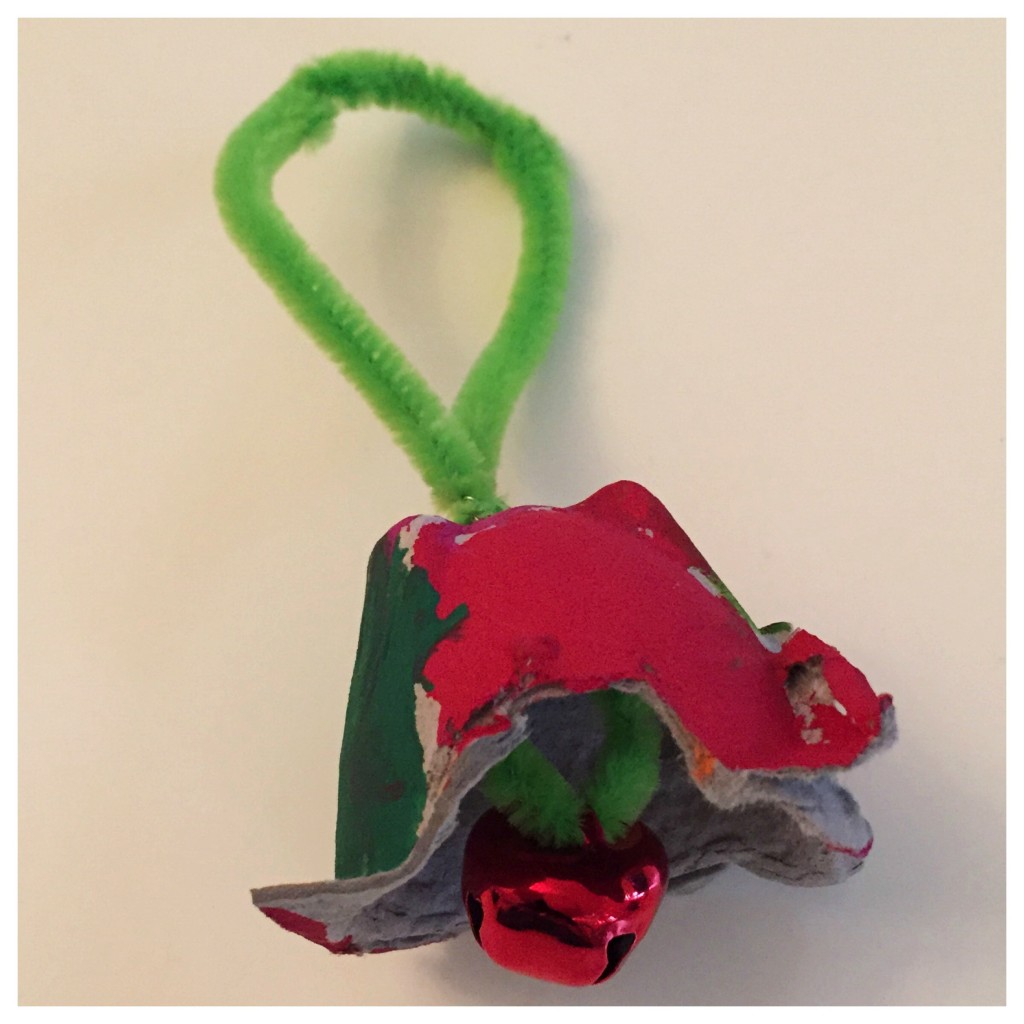 Egg Carton Christmas Bells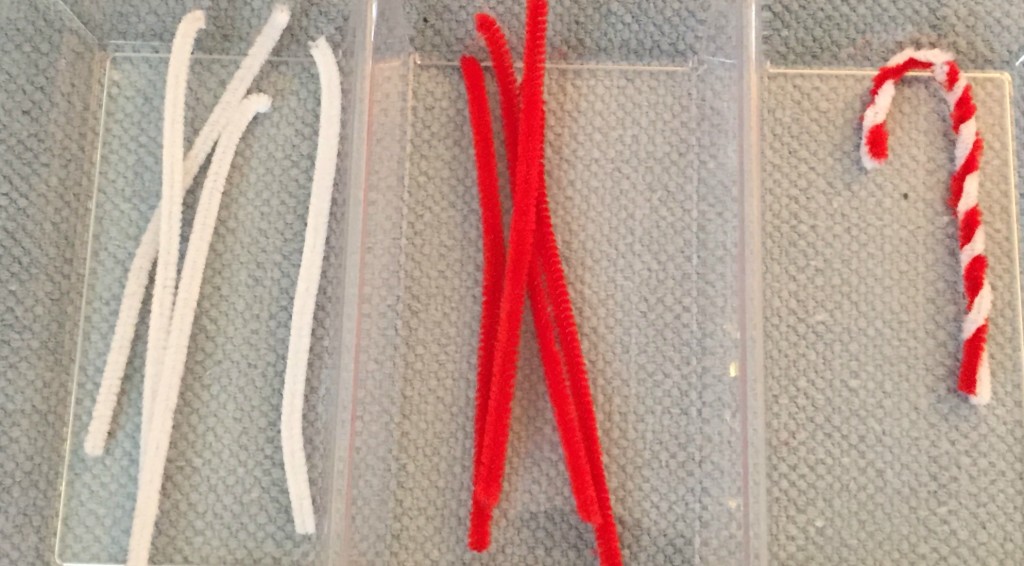 Pipe Cleaner Candy Canes (The kids also made wreath shaped ornaments with this work.)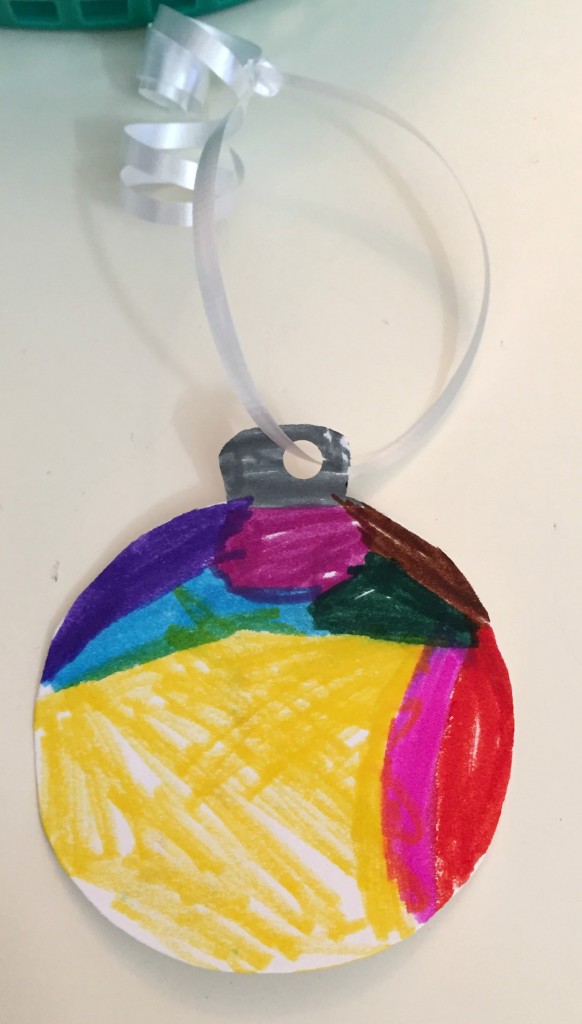 Coloring work turned into an ornament for the tree.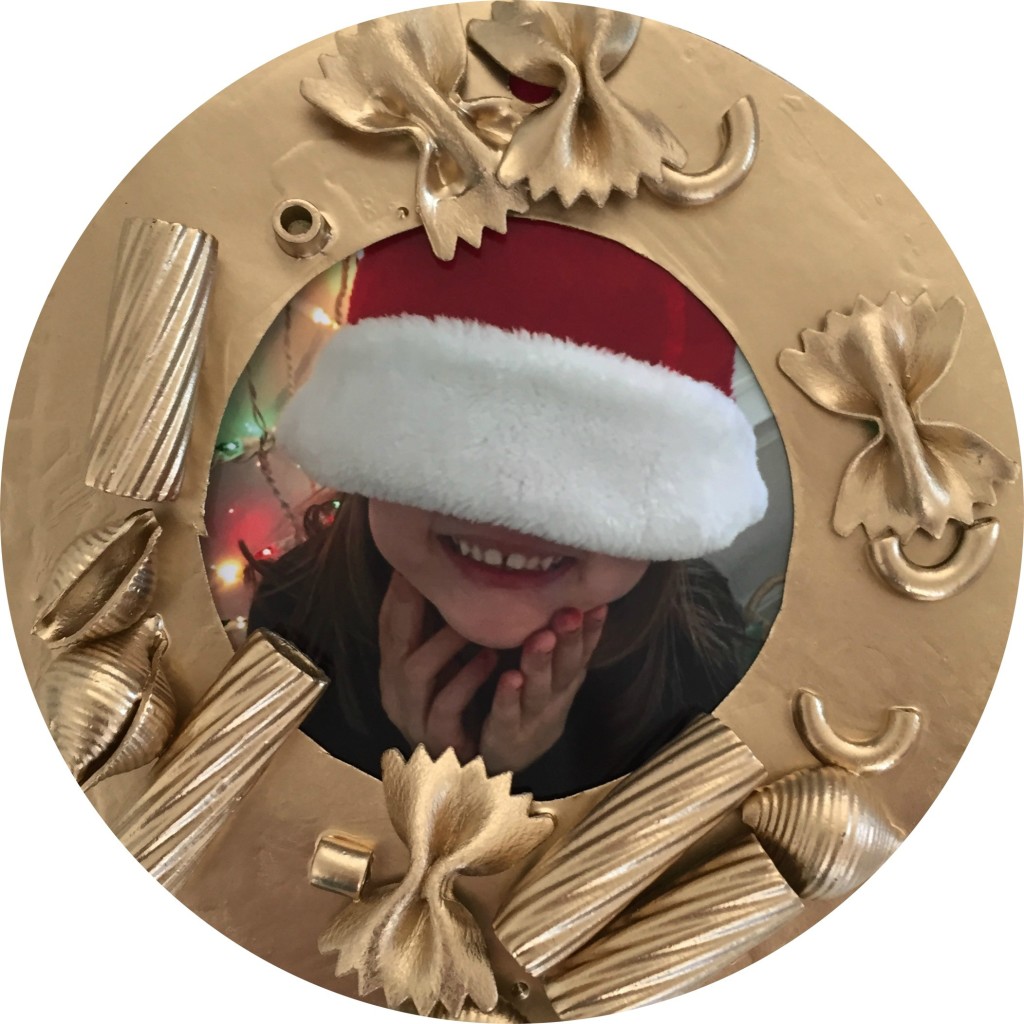 Seriously, need to have the classic gold macaroni framed photo to finish off the tree!