Lots of bat activities this week in our classroom!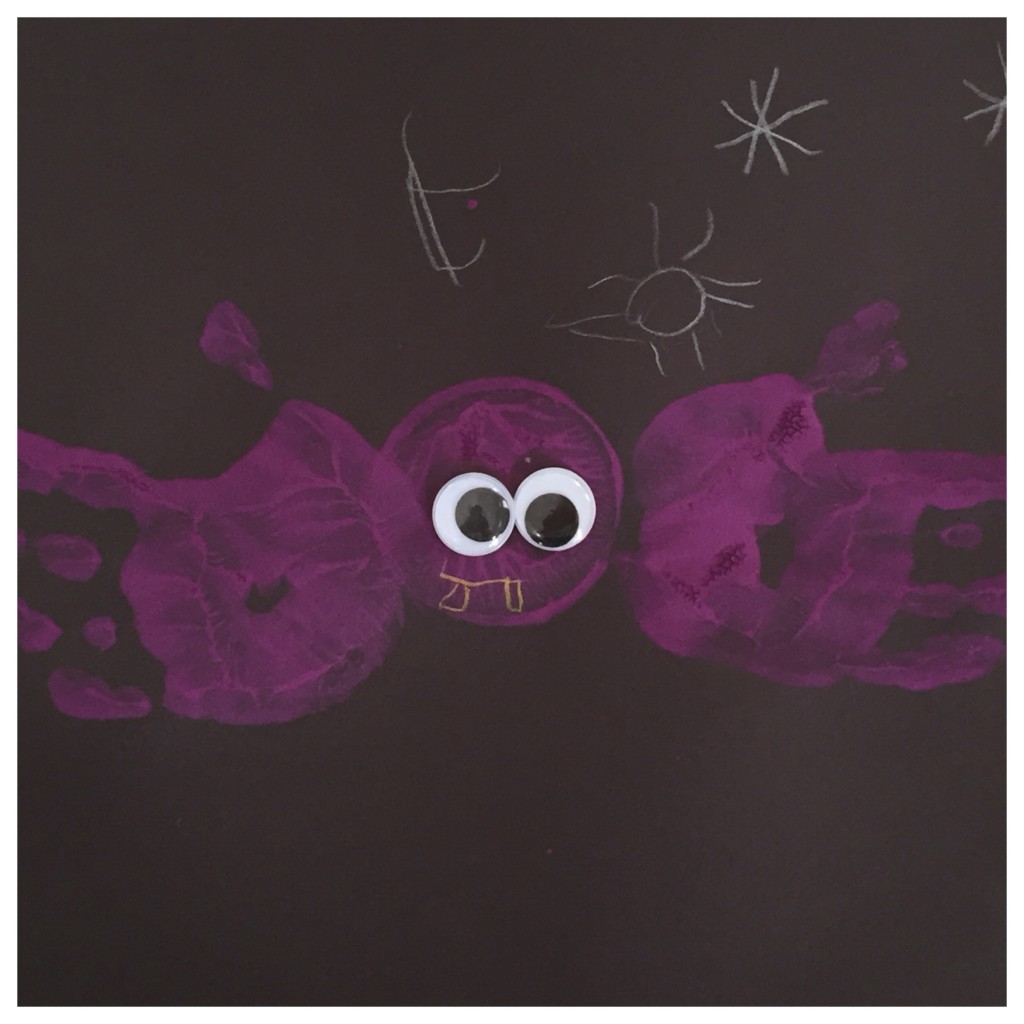 Our handprint bats with googly eyes!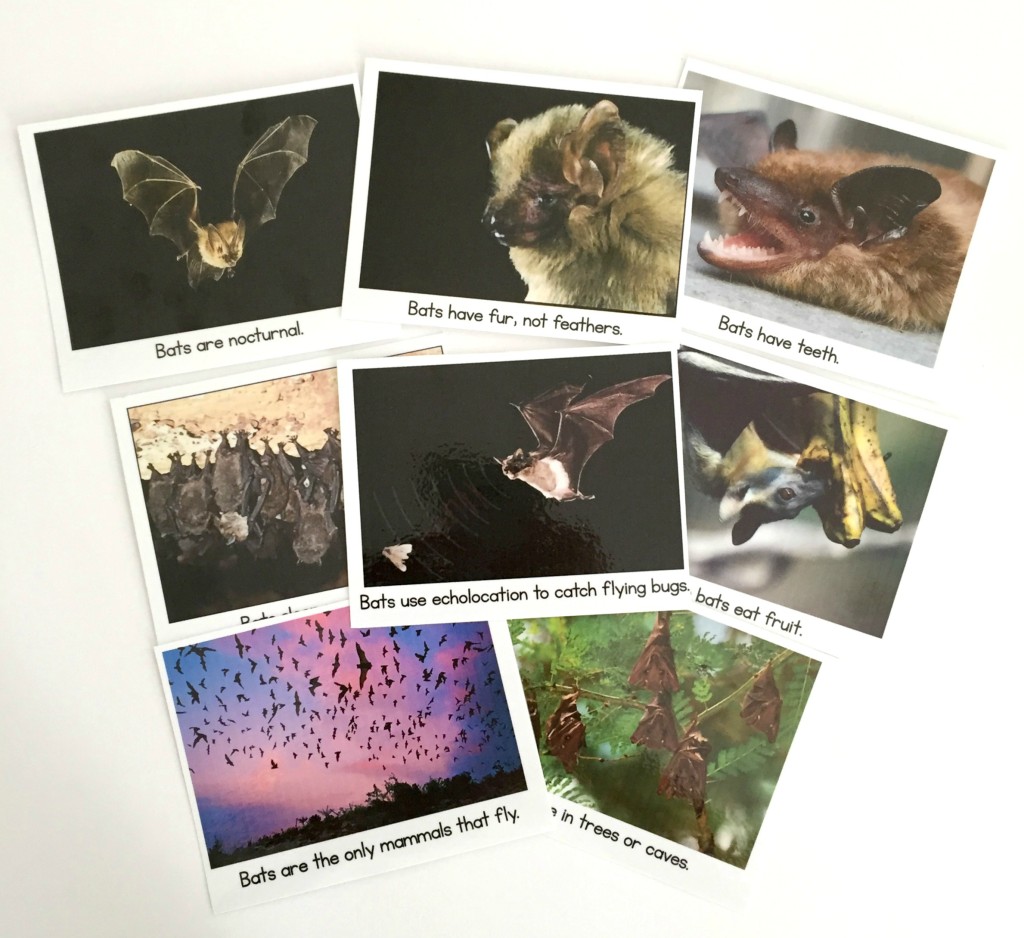 We used these bat cards to learn a few facts about bats.  They are definitely unique and interesting!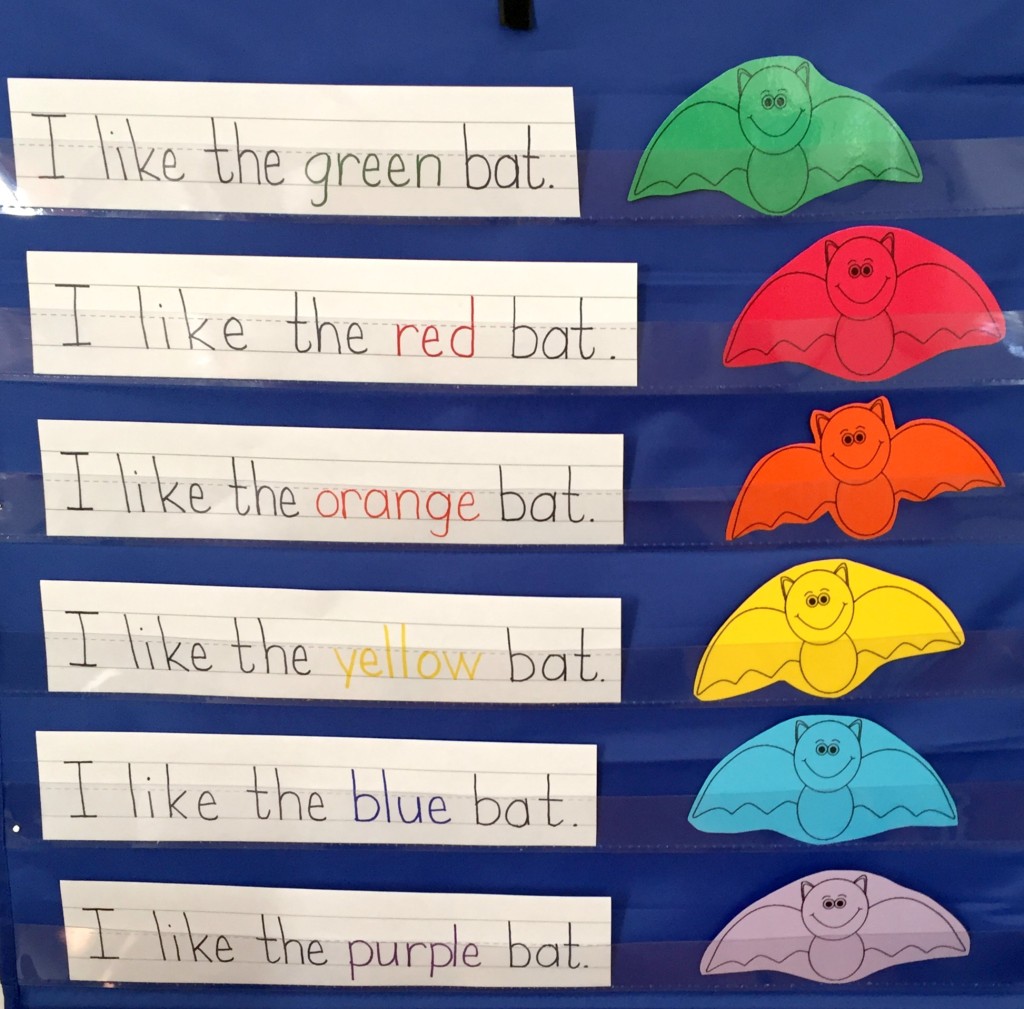 We are working on moving the pointer left to right as we match up the bat colors.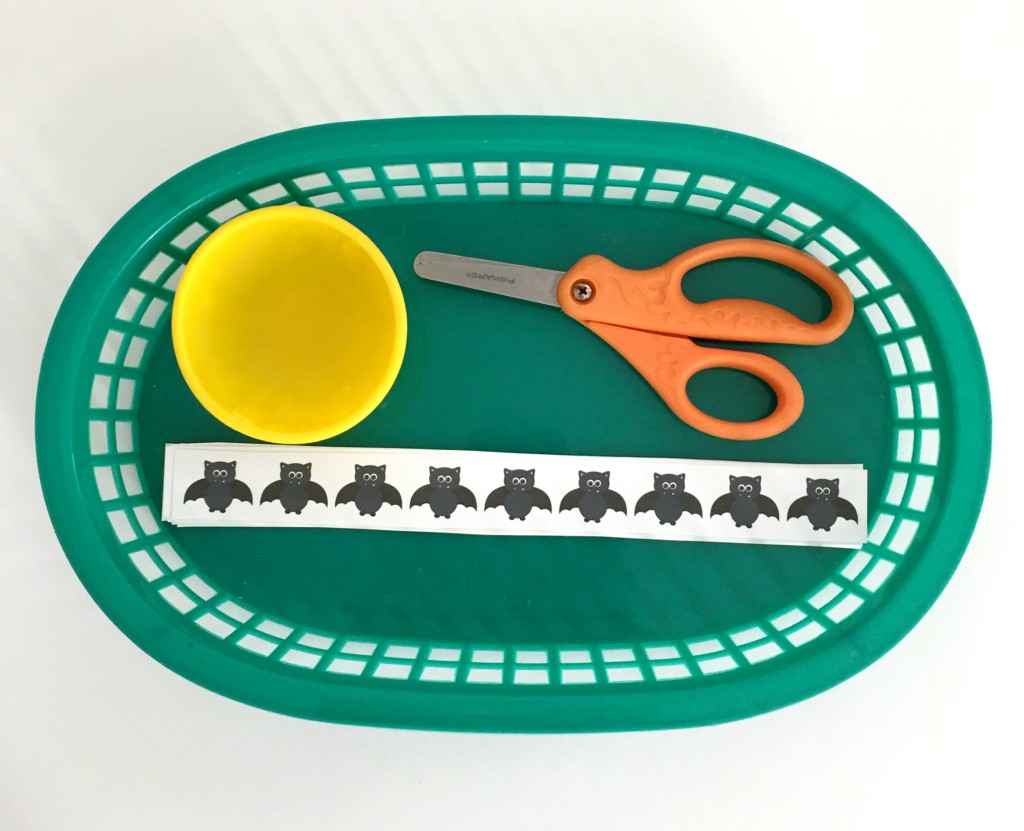 Scissor work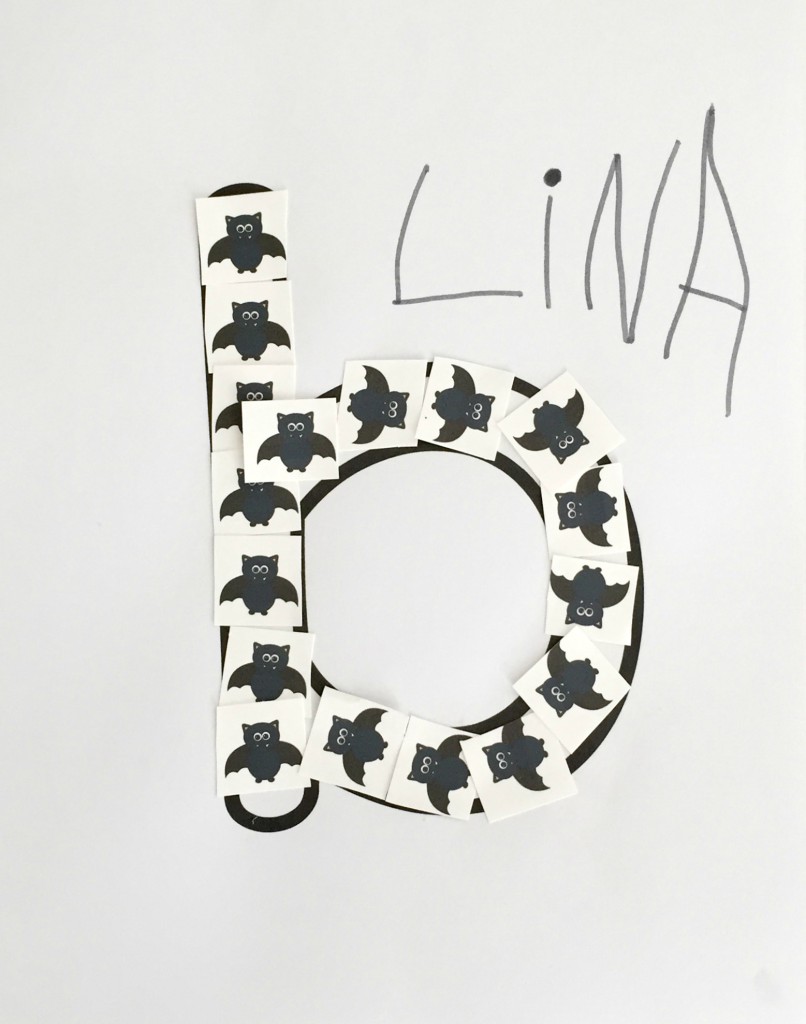 One of this week's letter b activities.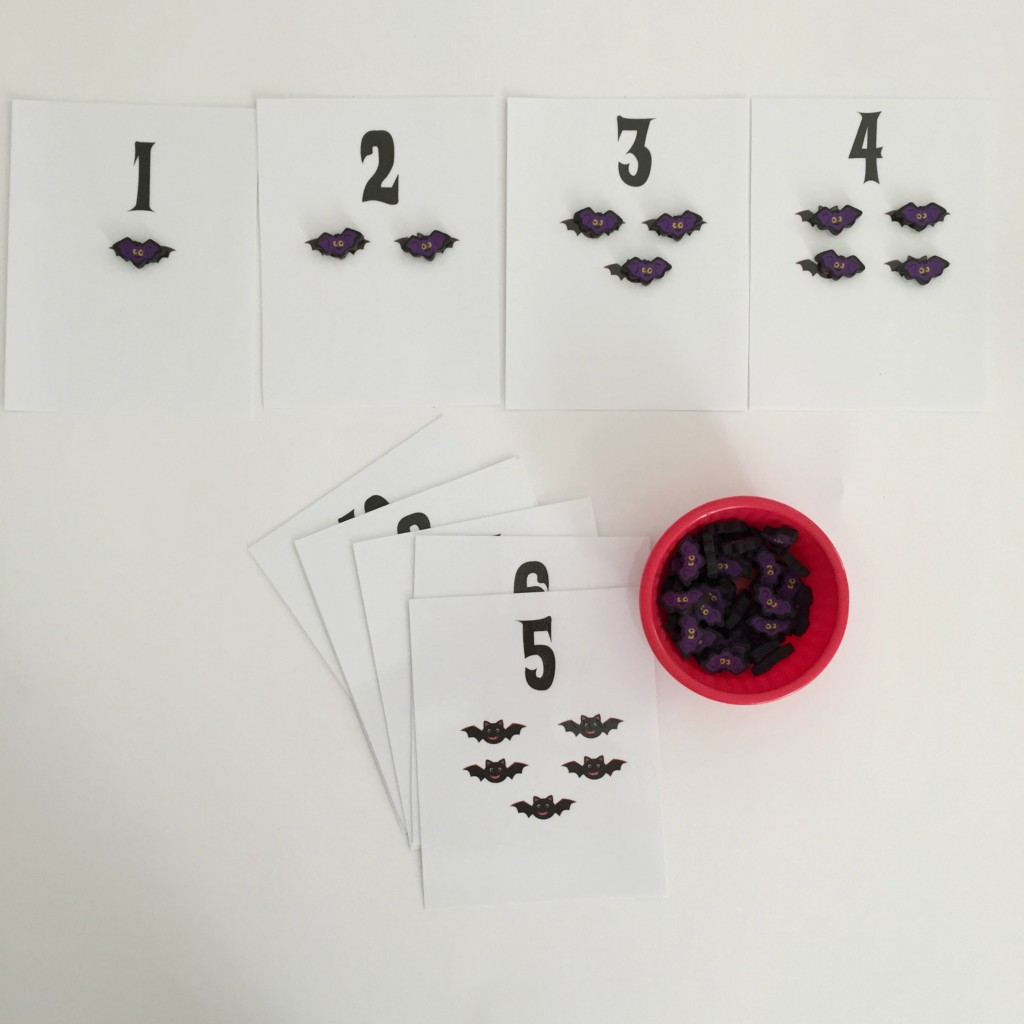 On the math shelf bat counters with these number cards.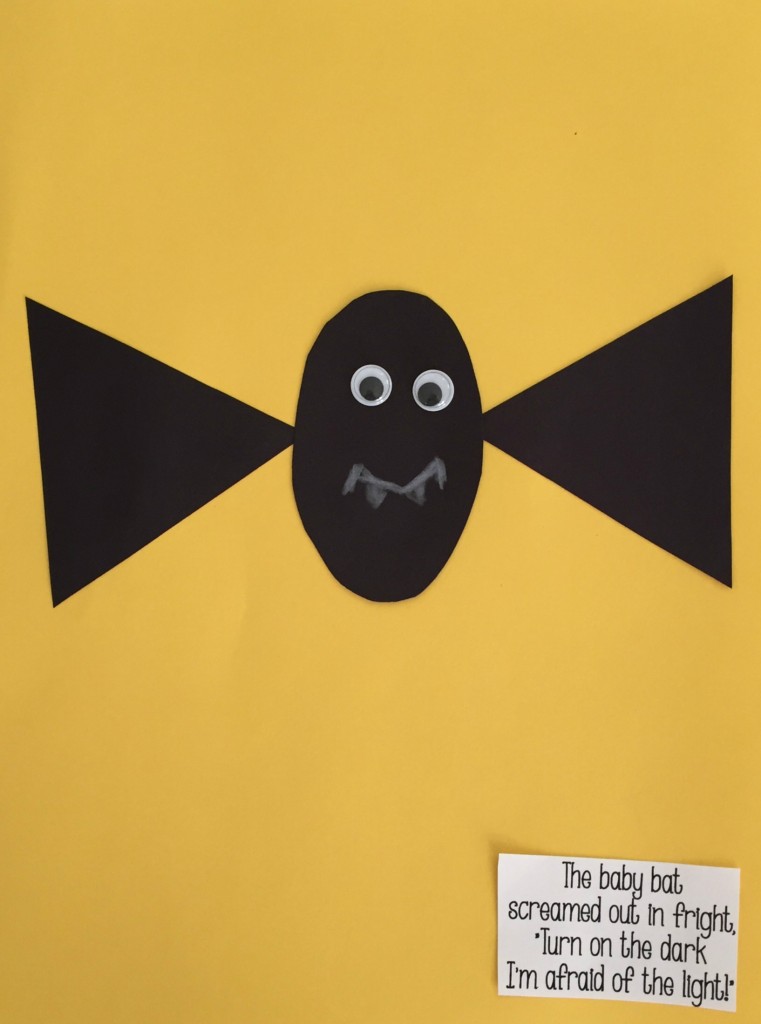 Our poem this week was by Shel Silverstein.  We used our Montessori metal insets shapes to make the bat.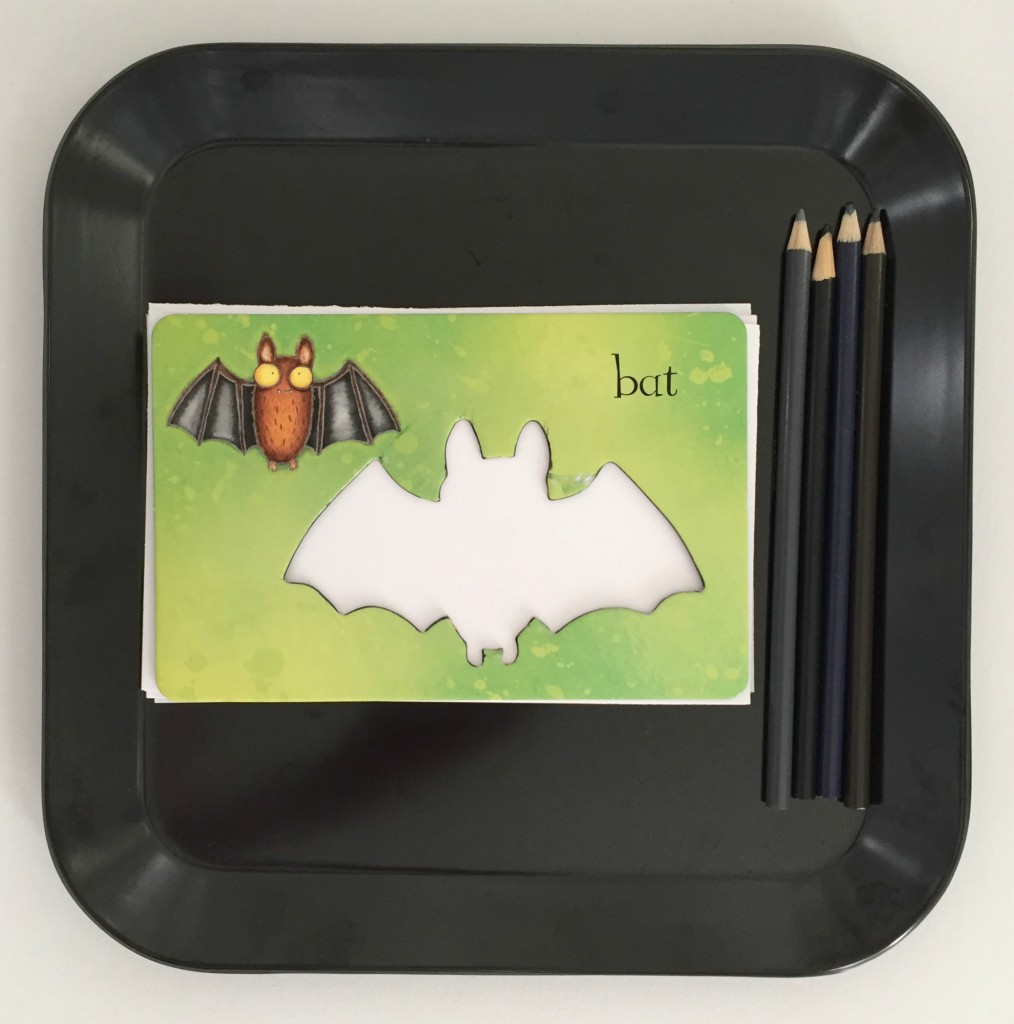 On the writing shelf, a bat stencil.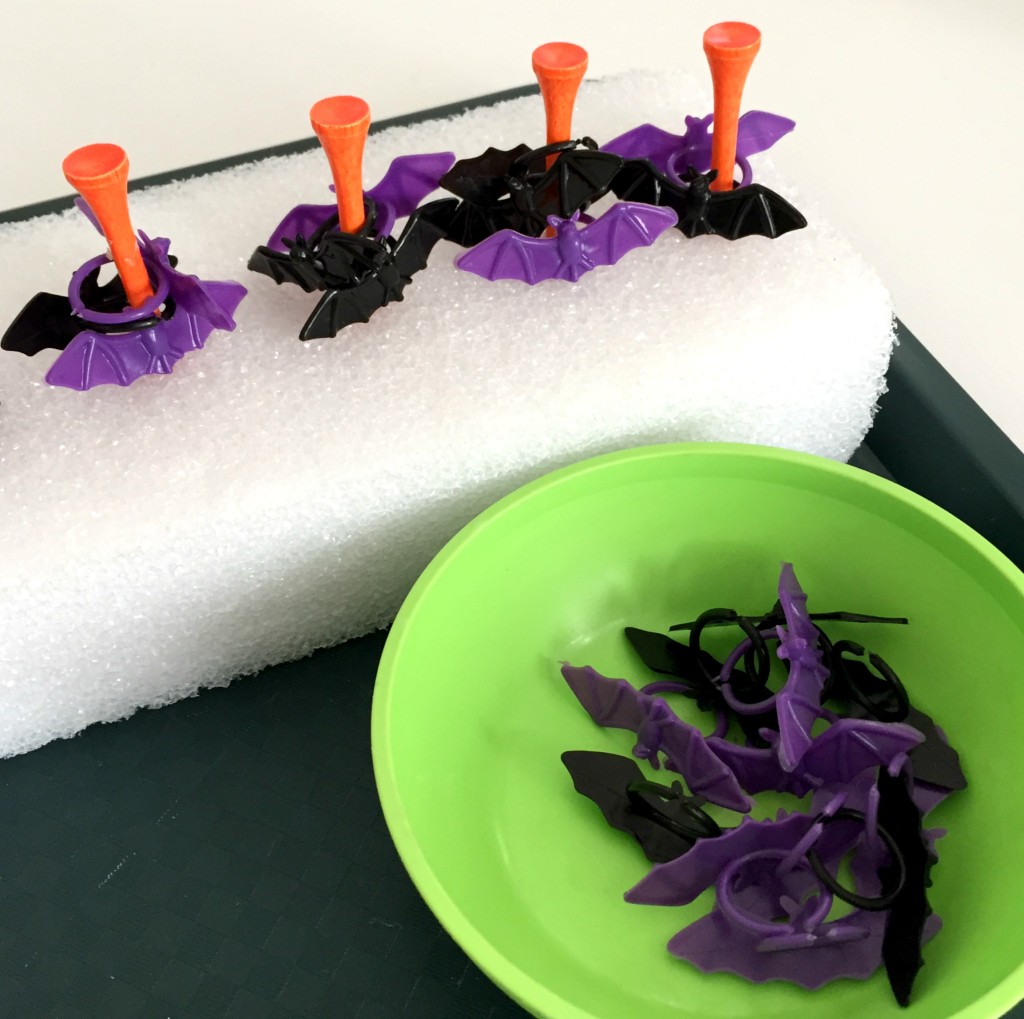 On the practical life shelf, bat rings and golf tees.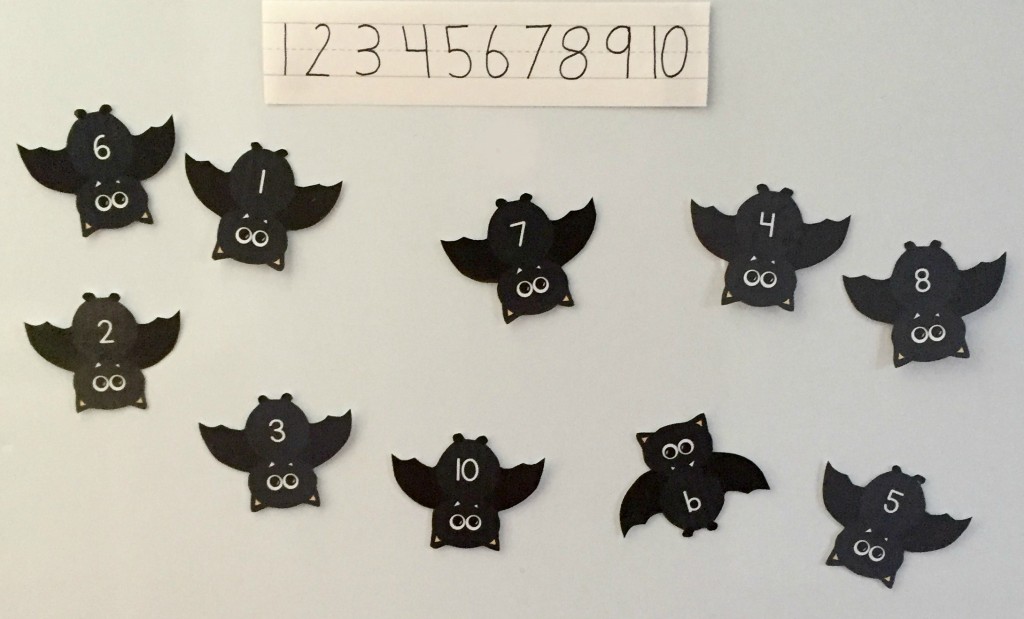 Our numbered bats hanging upside down on the magnetic white board, (well except one).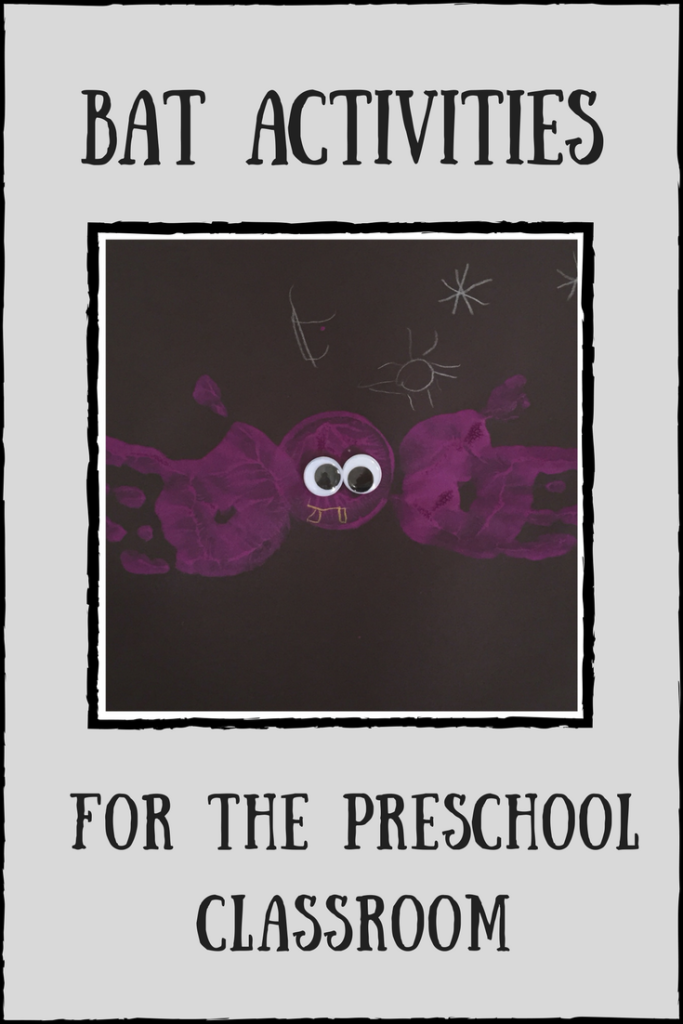 Save to your Pinterest board!