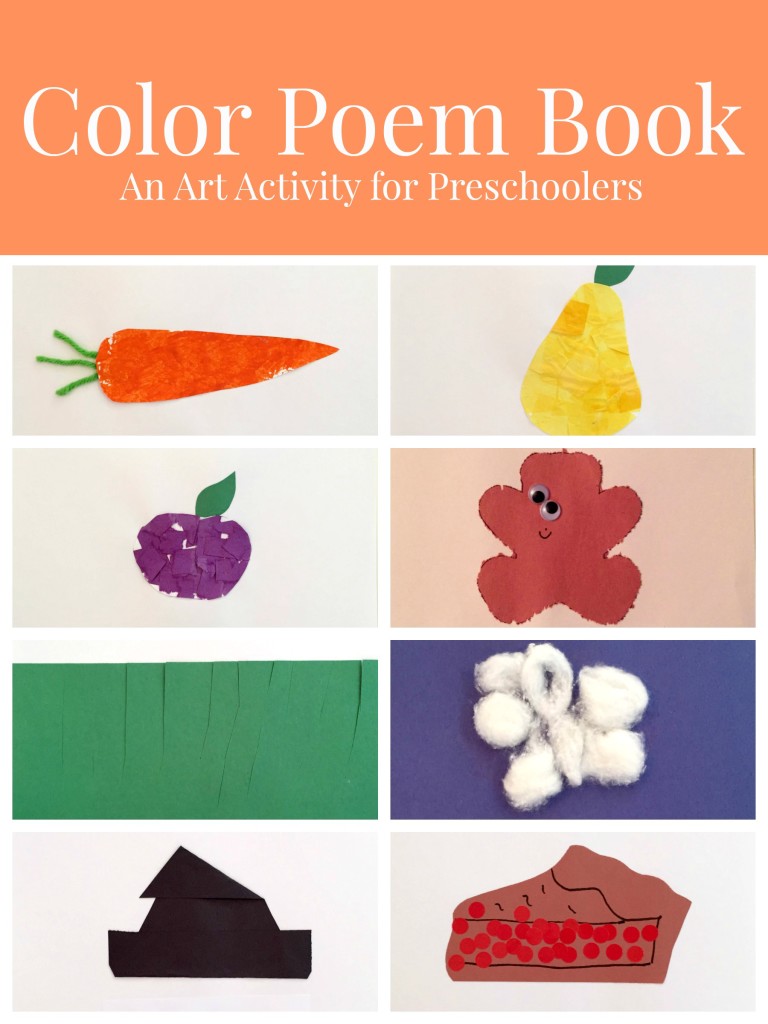 Orange is a carrot,
Yellow is a pear.
Green is the grass,
And brown is a bear.
Purple is a plum,
And blue is the sky.
Black is a witch's hat,
And red is cherry pie!
I love this poem and every year we make a book to go along with it.  I tend to make this the first big project of the year.  While creating this book, the kids use glue sticks, liquid glue, scissors, stickers, a push pin, paint and paper tearing skills.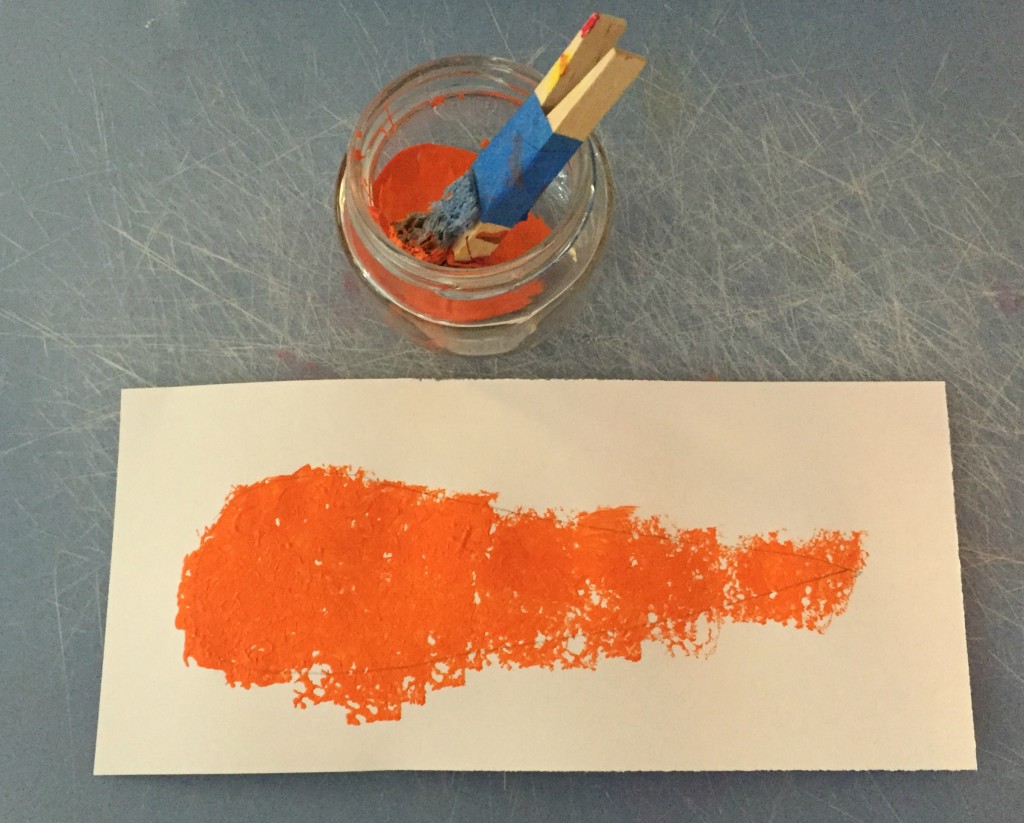 Trace the shape of a carrot and then sponge paint using orange paint.   Cut out the shape, glue it to the first page, and then glue down green yarn for the leaves.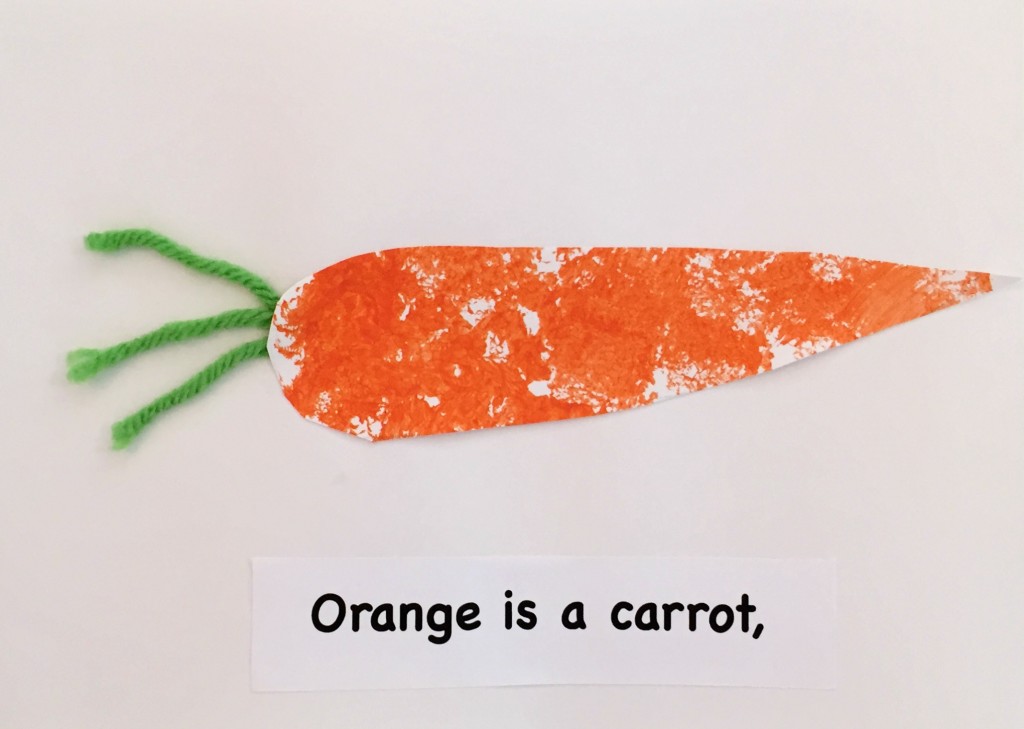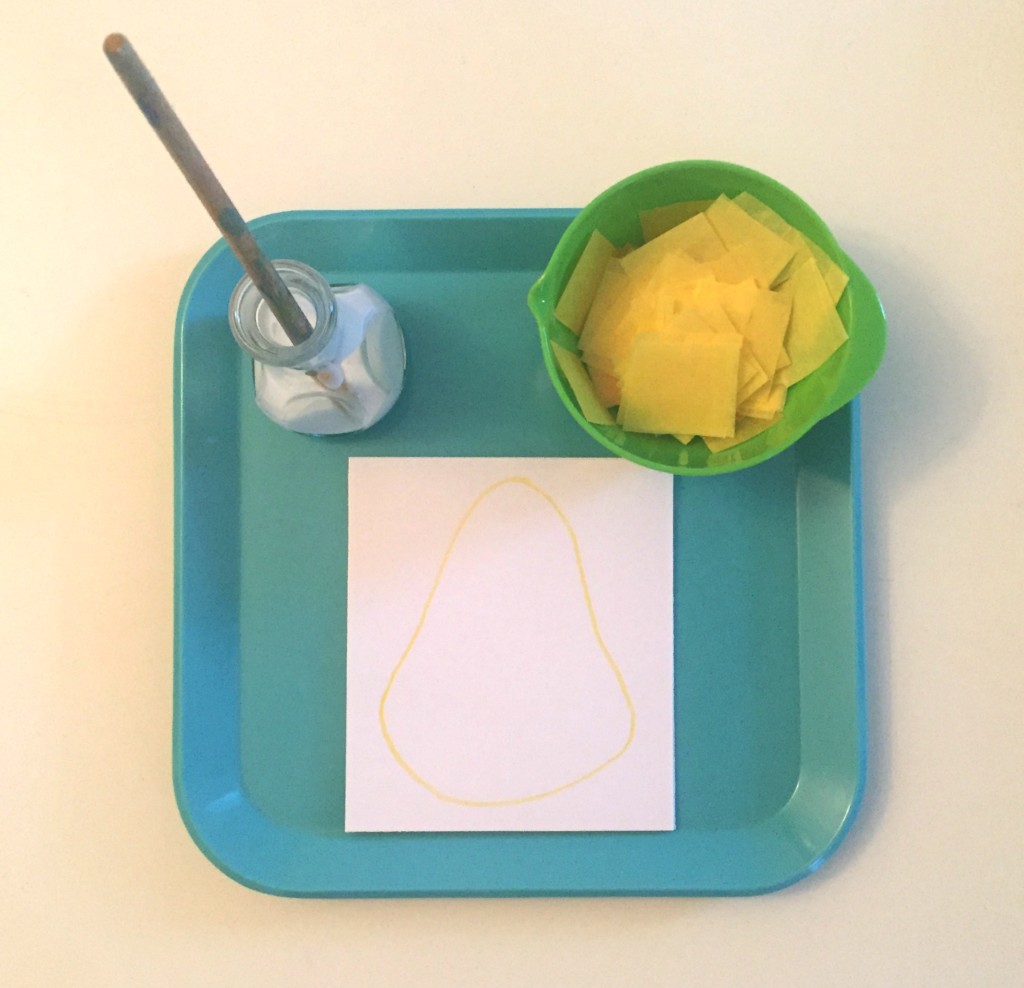 Trace the shape of a pear onto a piece of white paper and cut yellow squares out of tissue paper.  After the kids glue down the tissue paper, have them go over the top with another layer of glue.  After it dries, cut out the shape, add a green leaf and glue down to make page two.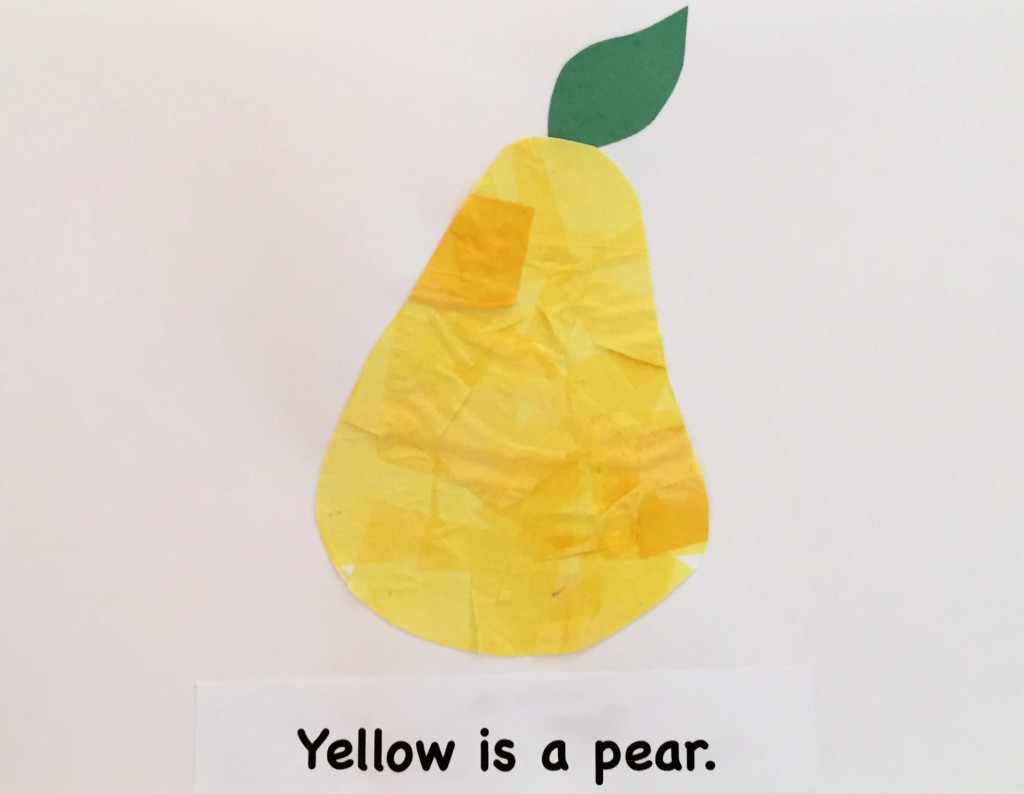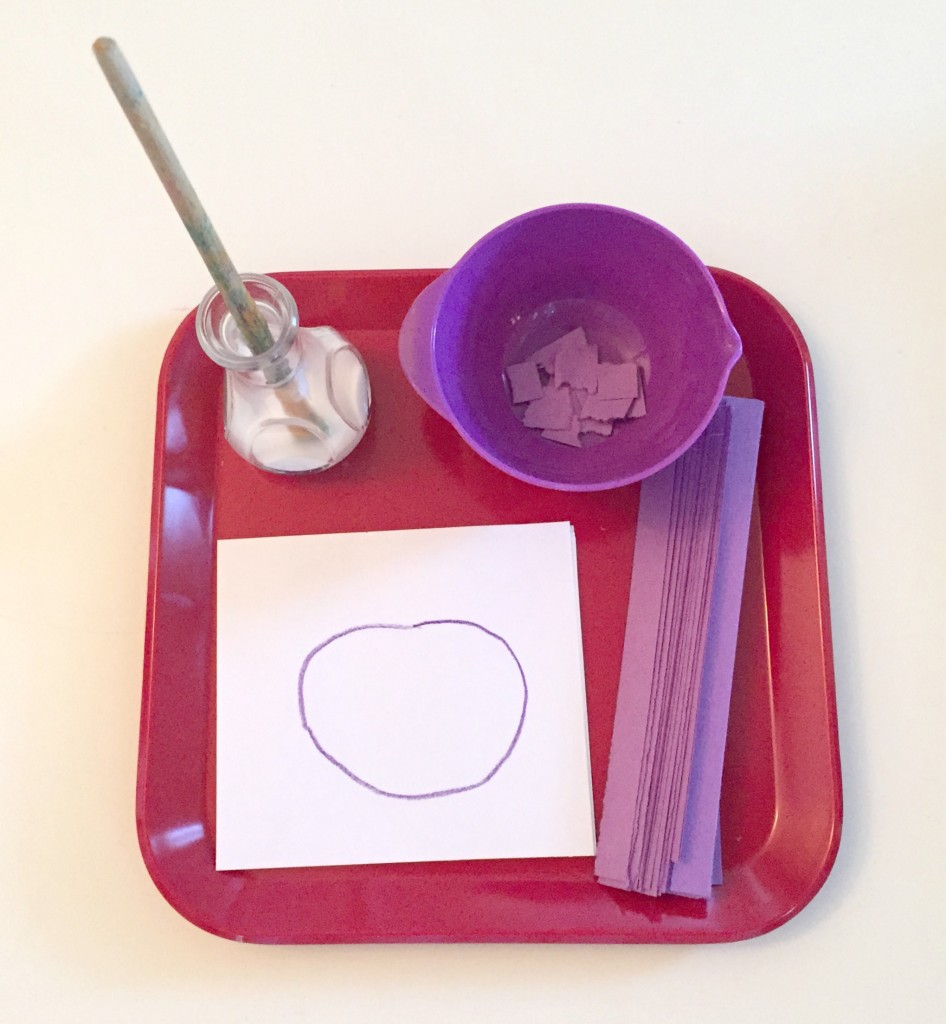 Draw the shape of a plum and provide strips of purple construction paper.  Have the kids tear the paper and glue inside the shape  Cut out, add a green leaf and glue down for page three.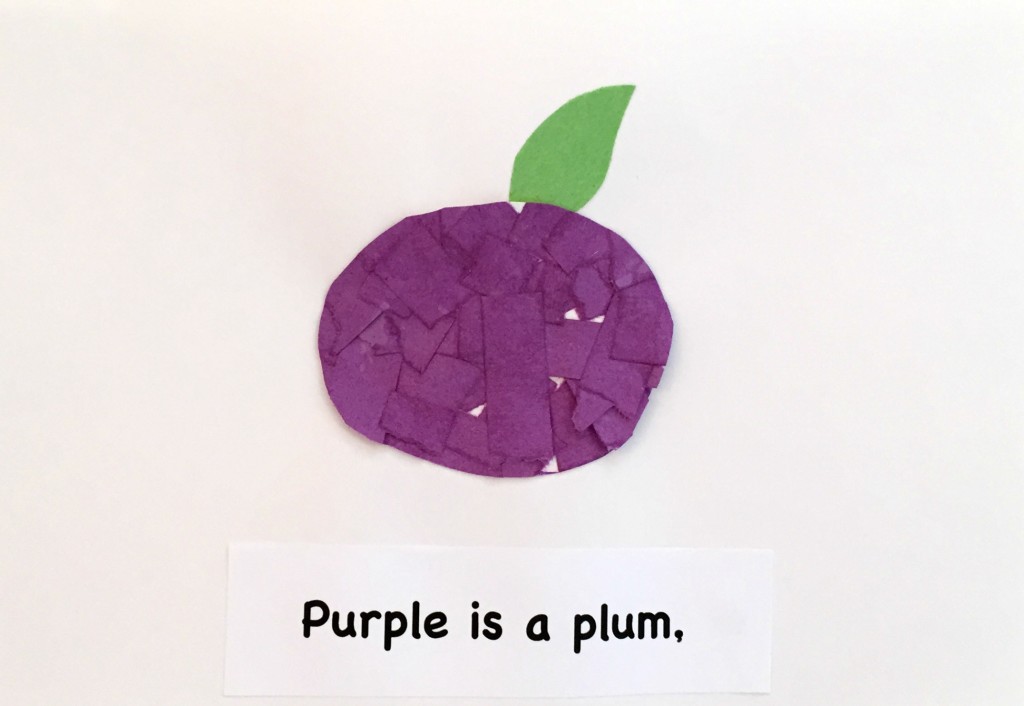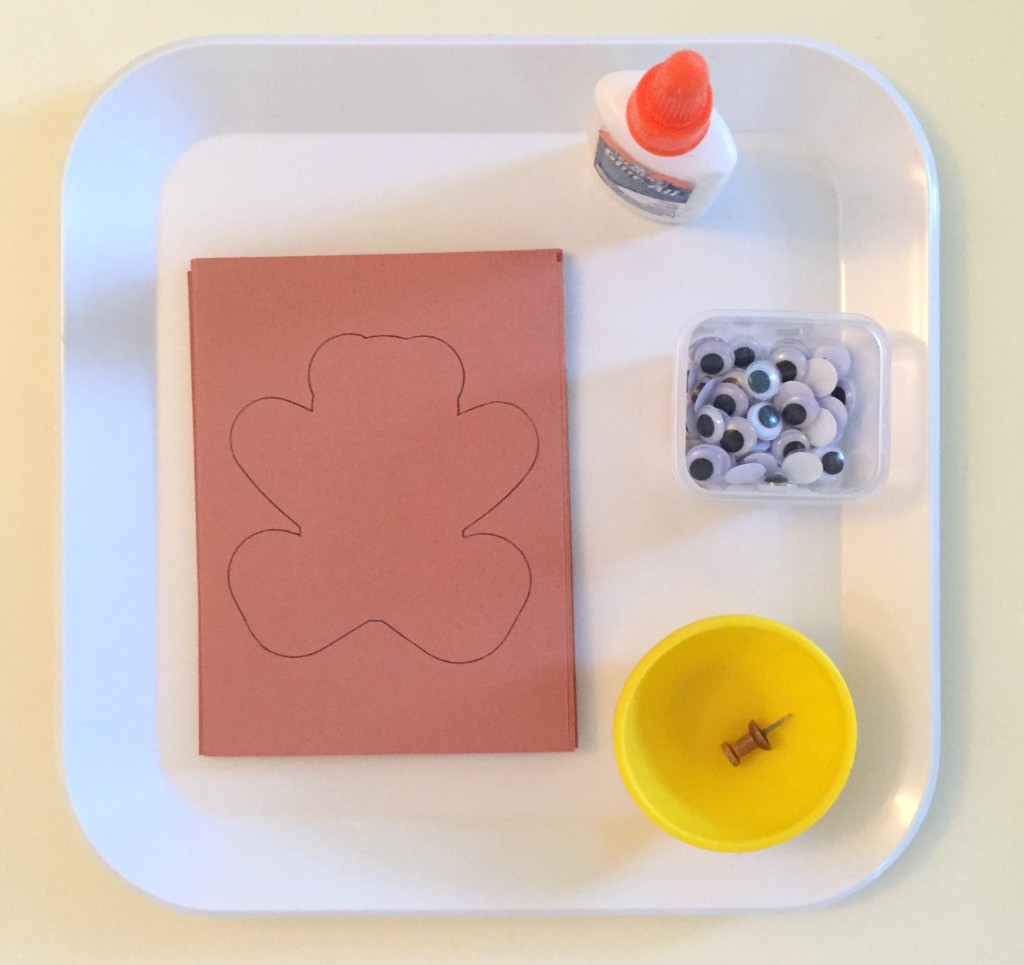 Trace the bear onto a piece of construction paper.  Using a pin have the kids poke out the shape and then tear it out.  Add two drops of glue, add the googly eyes, then add the nose and mouth.  Glue the bear down to page four.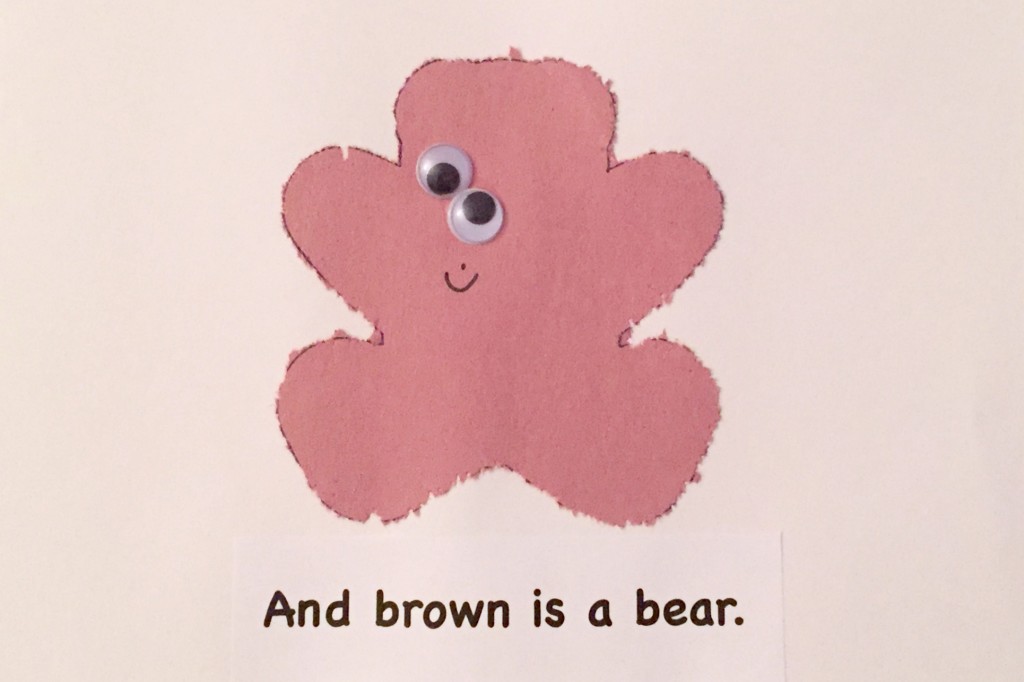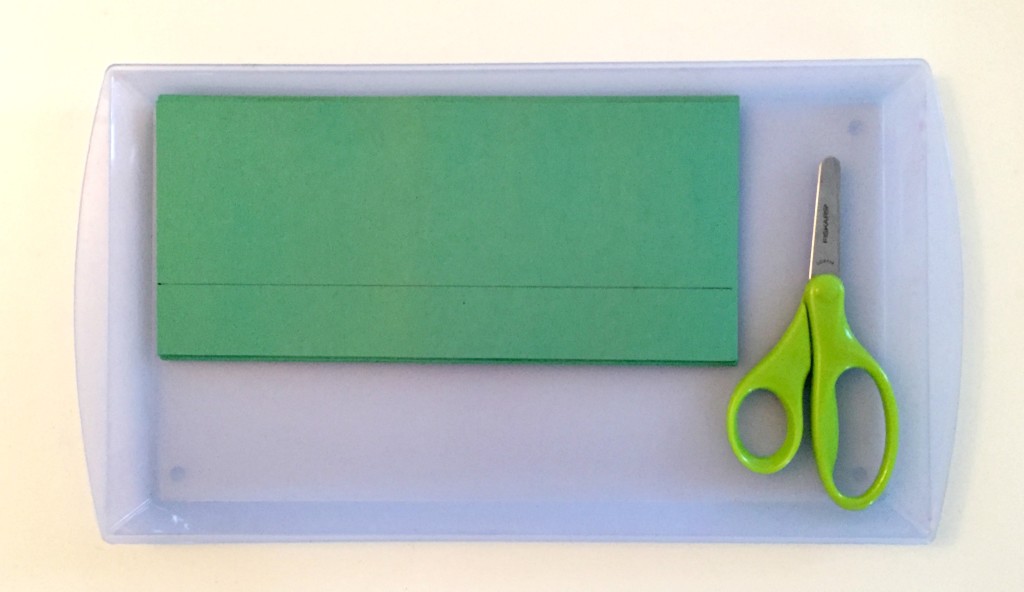 Cut to the line to make the grass. Glue to page five.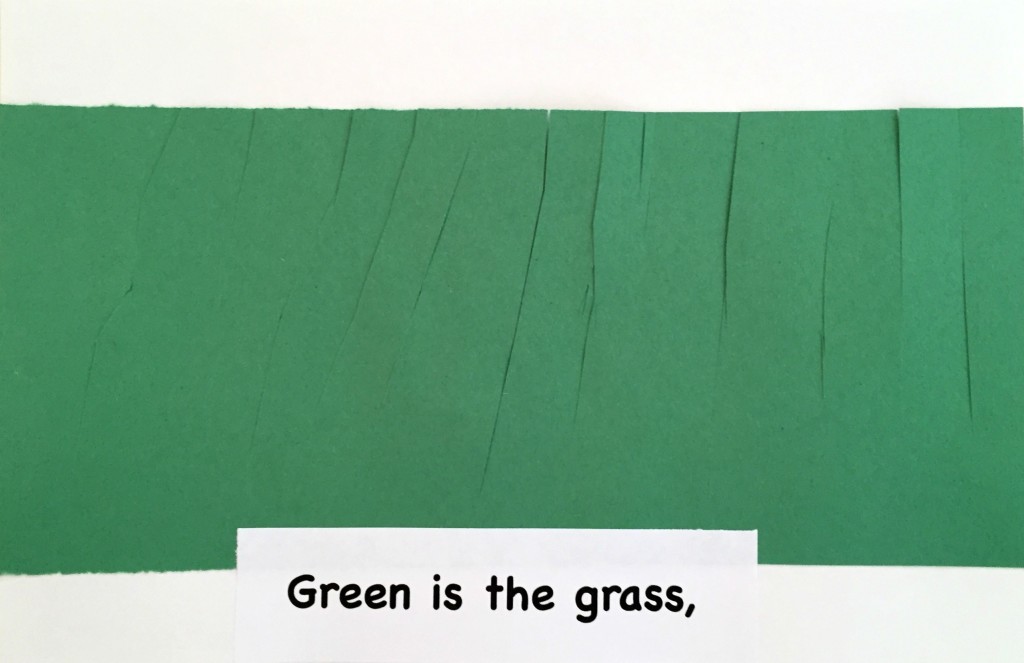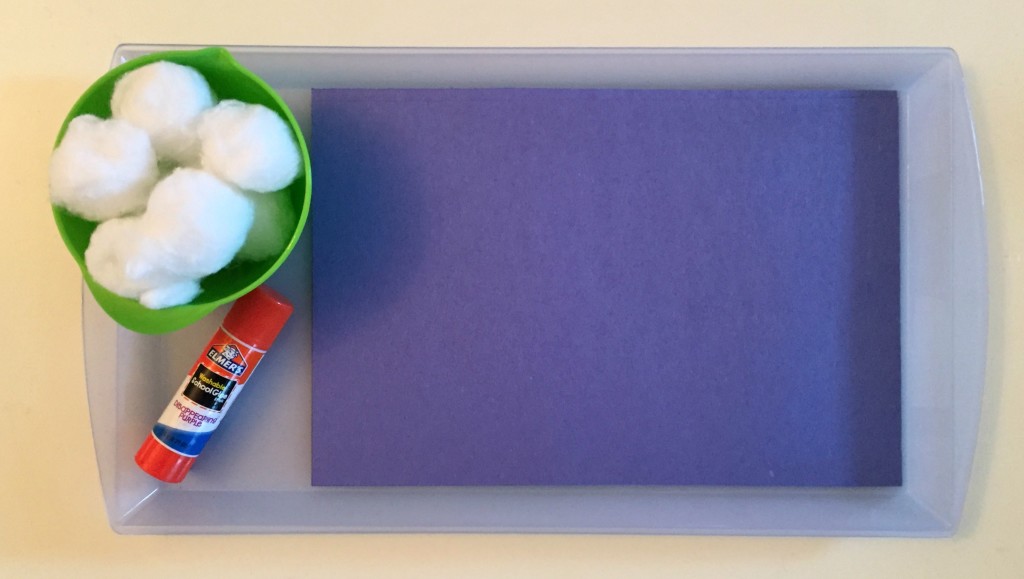 Demonstrate how to tear the cotton balls apart to make clouds and glue down onto the blue construction paper for page six.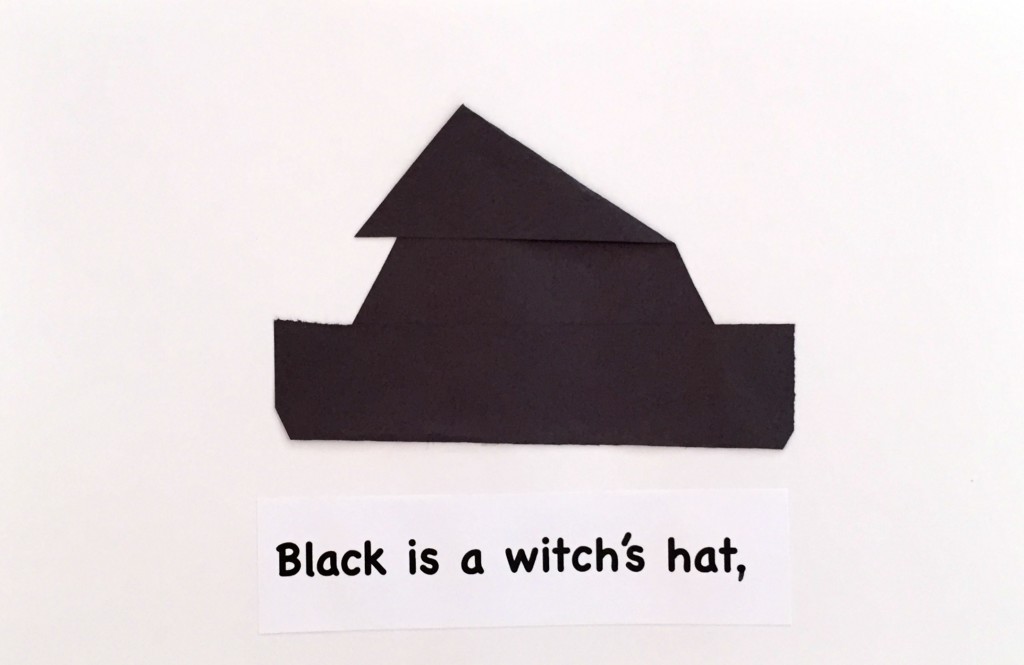 For the witch's hat, I provided triangles and added white fold lines.  I had the kids glue down their folds and then glue to page seven.
Cut out a piece of pie using brown construction paper and then add the red dot stickers. Glue down the pie and page eight is complete.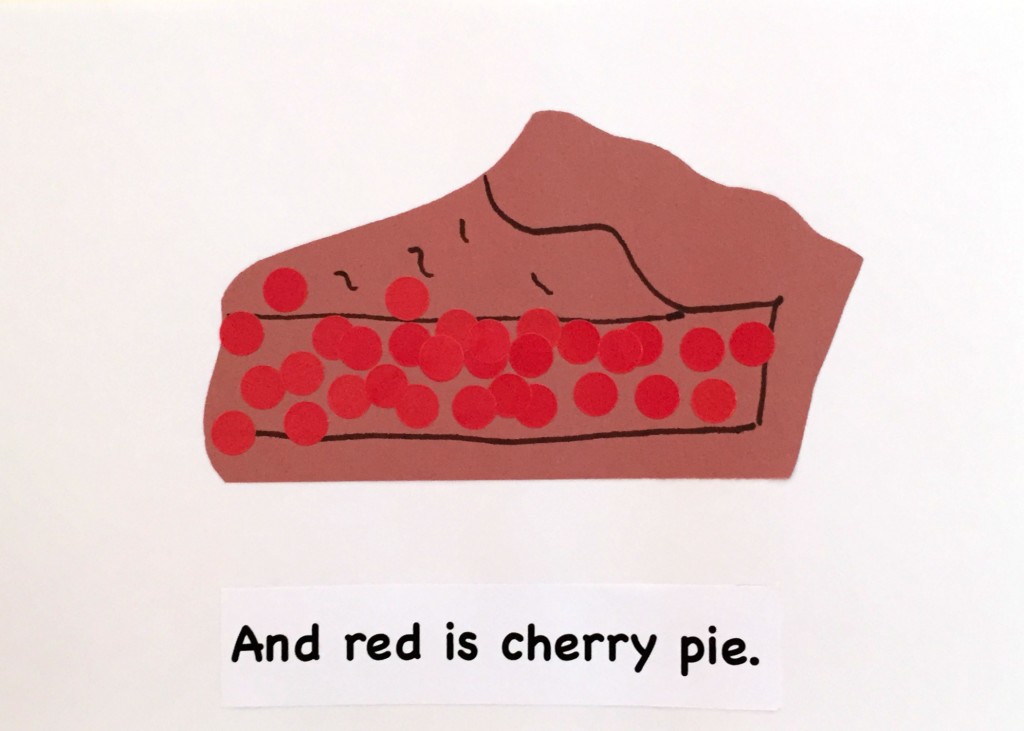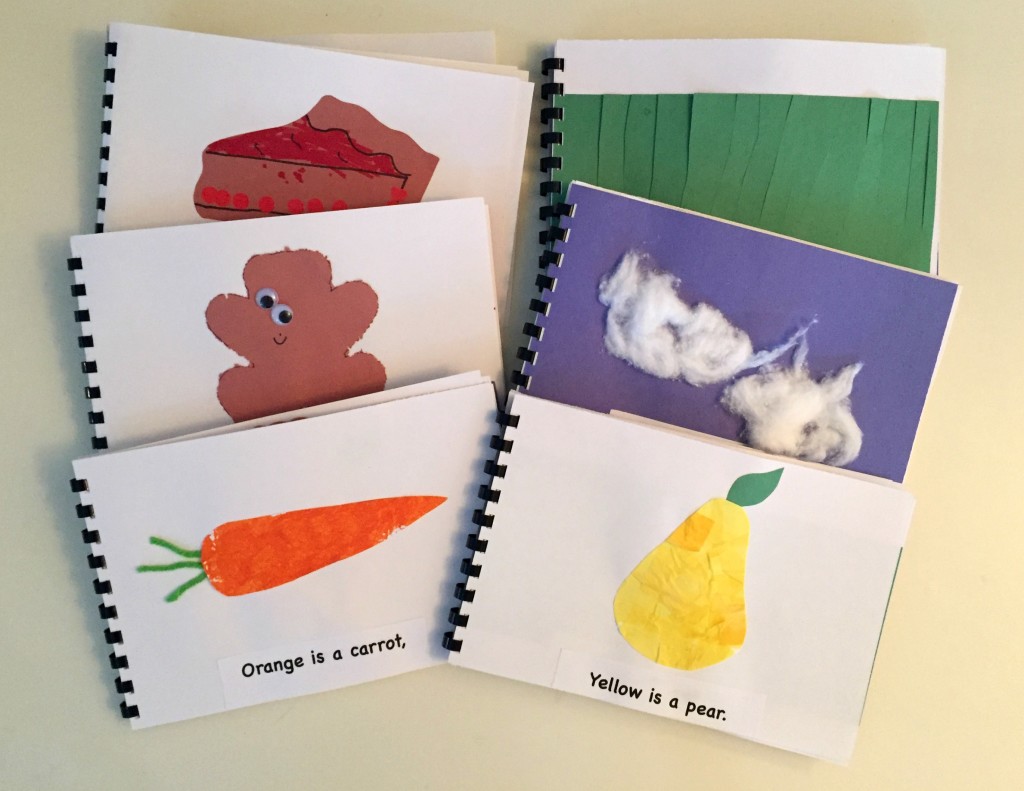 I made individual covers using each of the kid's names and then bound each book.  (The link to the book binder can be found here.)