Pete the Cat books are great for the beginning of the year story time.  The simple fun text holds the attention of all age groups.  By the end of the week, the kids have part of the text memorized and love to read along.
We LOVE our plush Pete the Cat!  I often find him being carried around by the kids as they are working in class:)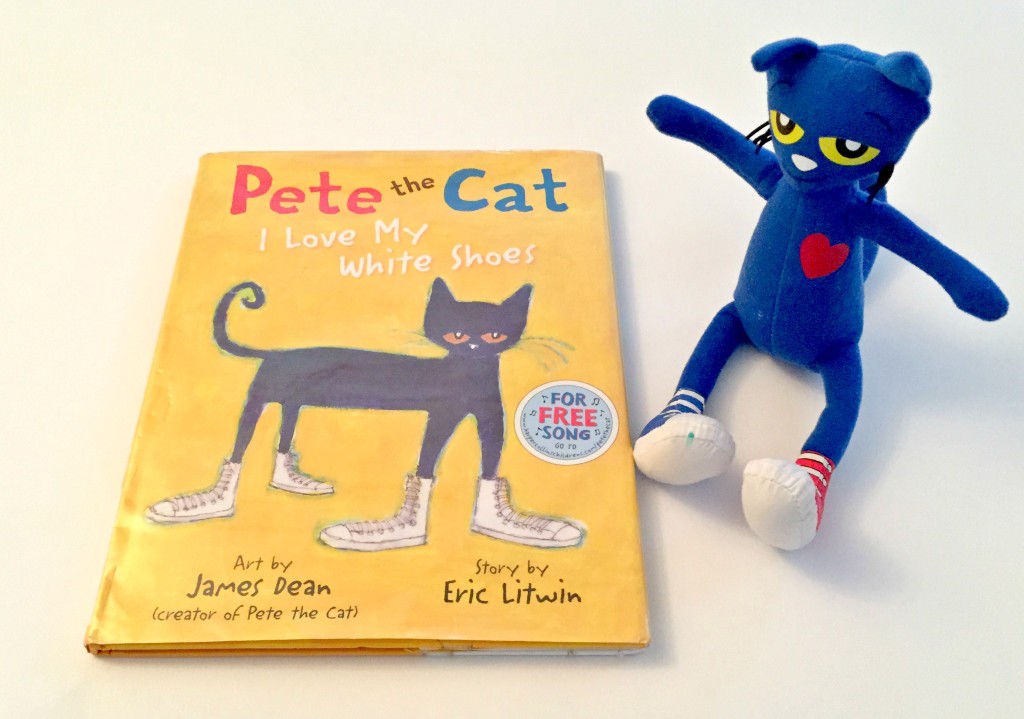 We made our shape Pete the Cats, using rectangles, circles, and triangles.  This year I had the kids color their Pete the Cat's shoes. They were so proud of their work!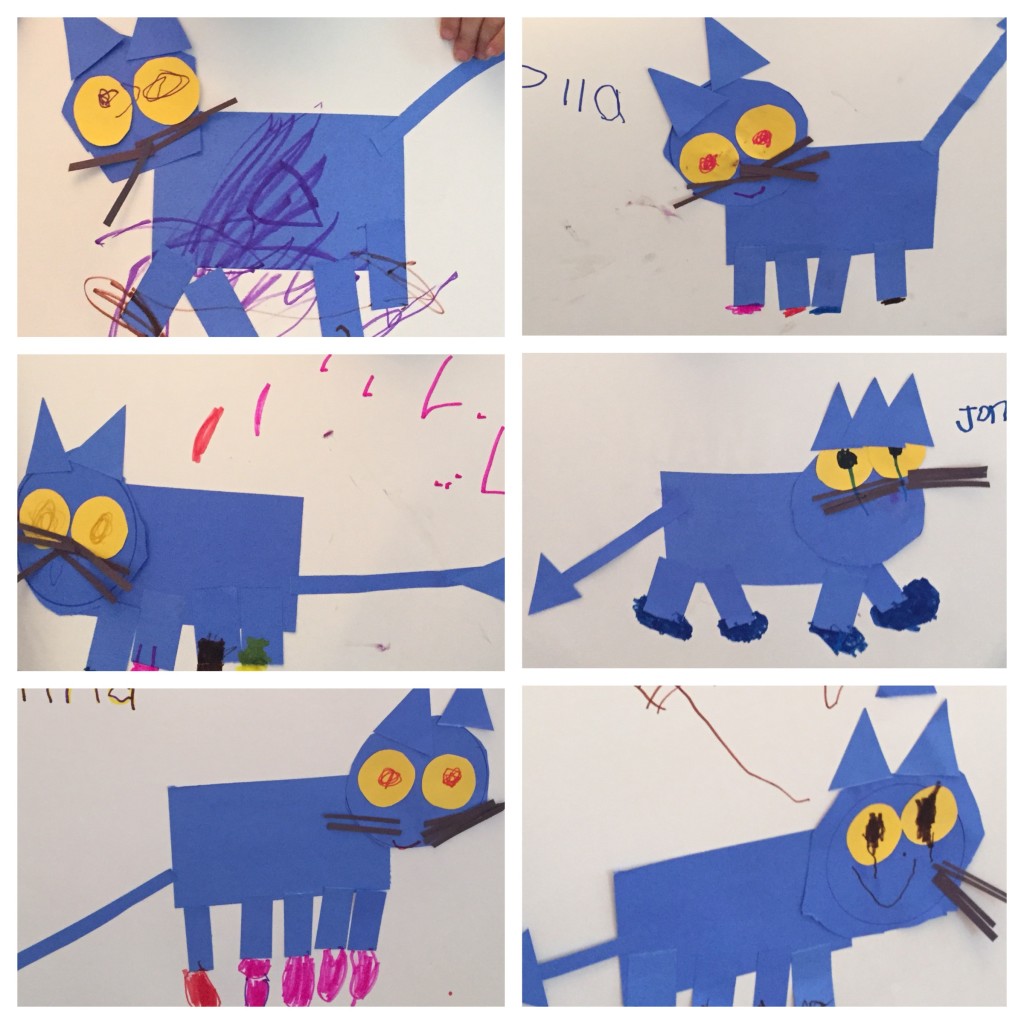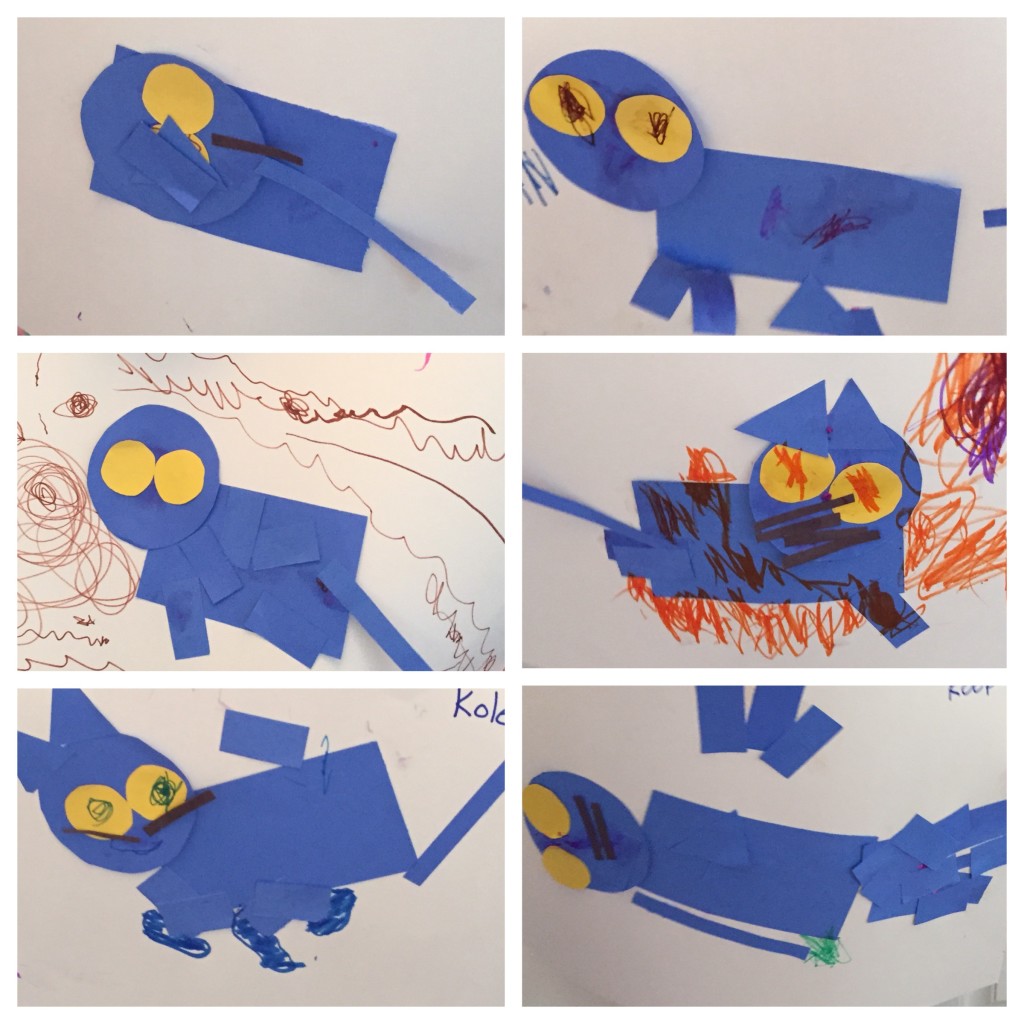 We also had fun making our own Pete the Cat Class Book.  Here is a copy of the page we used:)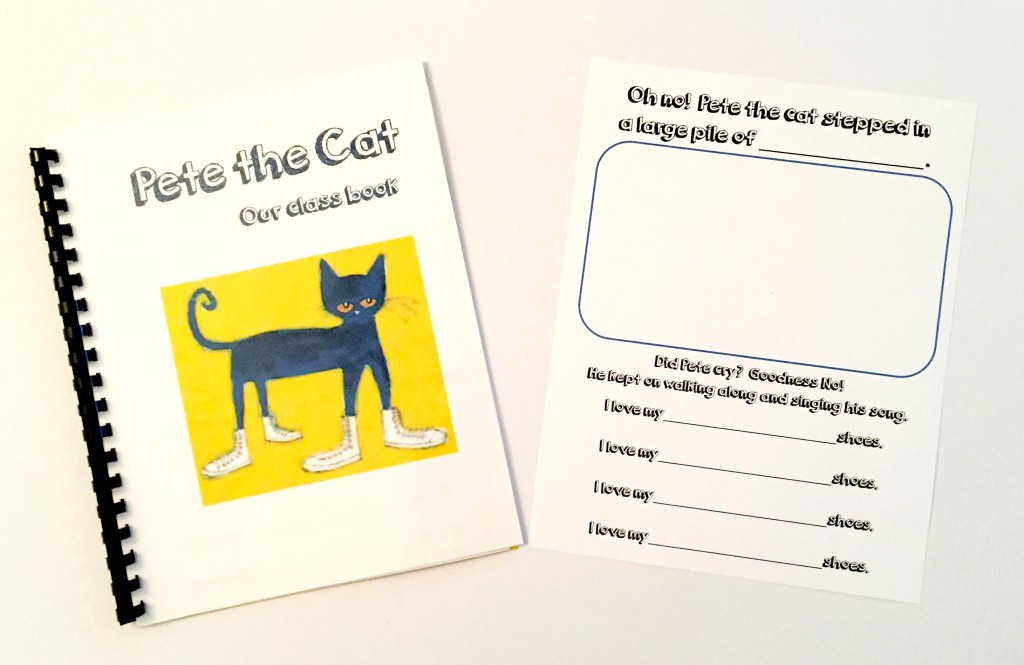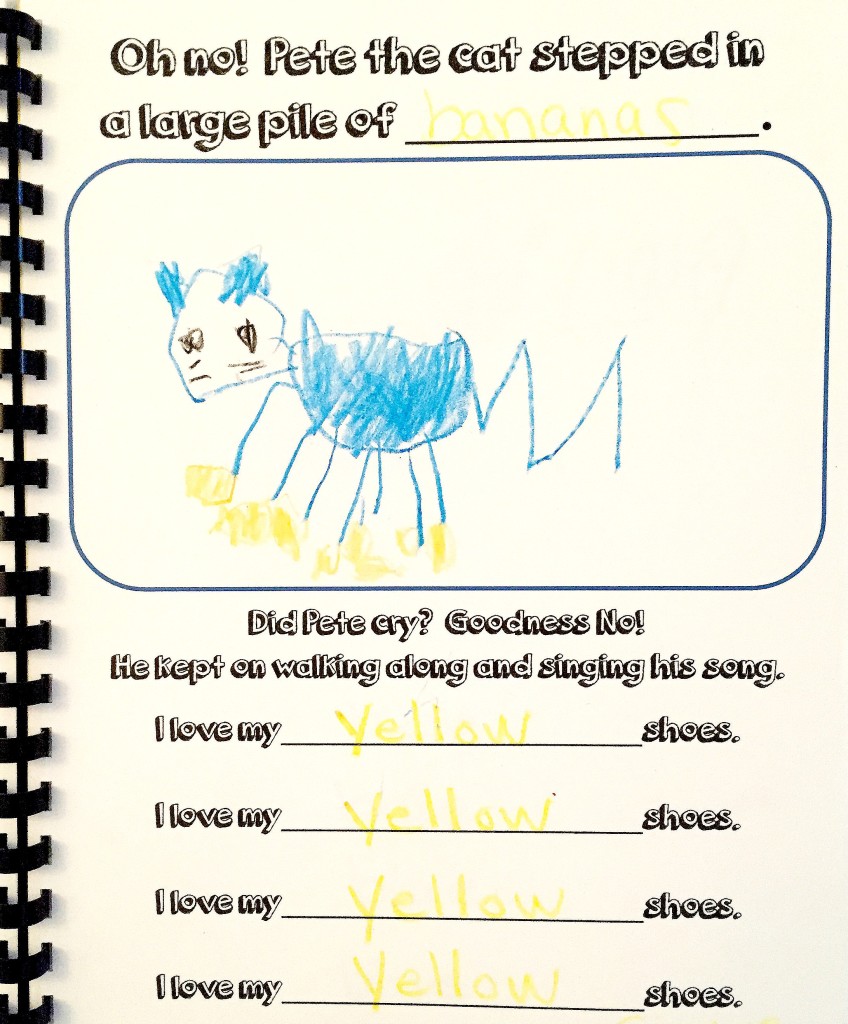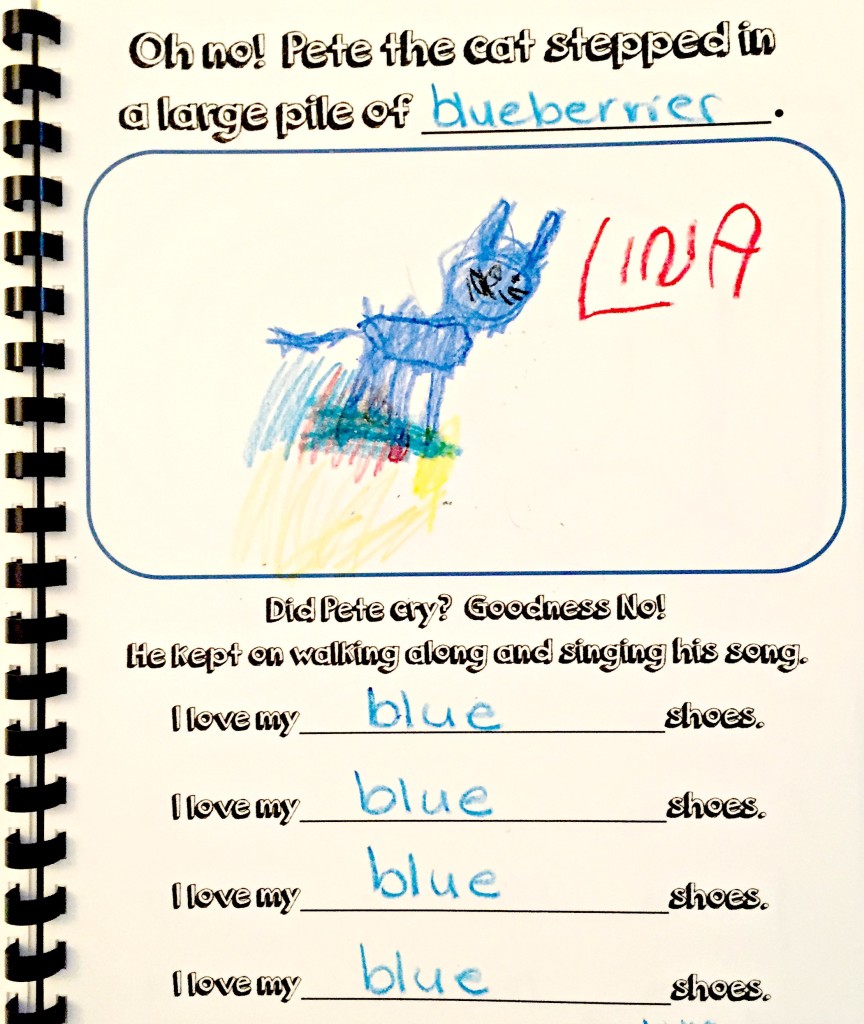 We have been working on prepositions so I thought it would be fun to include a little Pete the Cat!
To print the cards, click here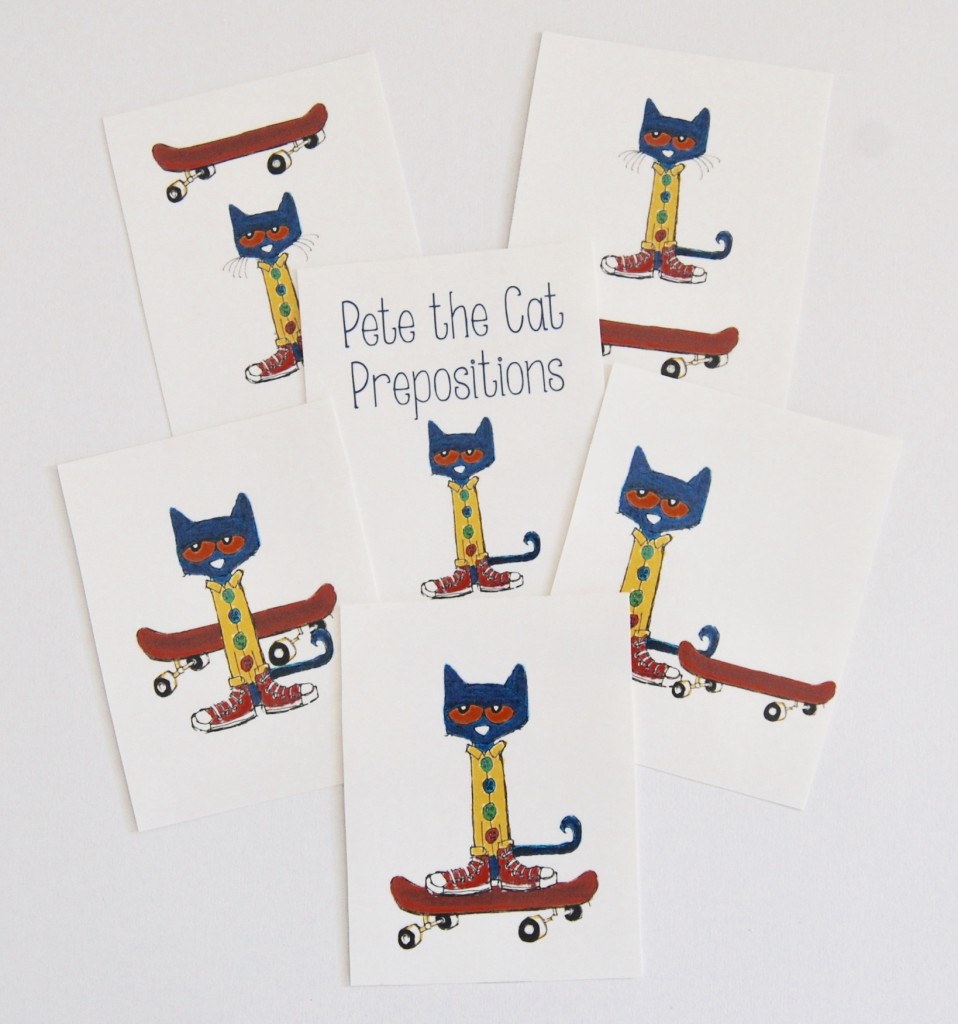 For more Pete the Cat ideas take a peek at my Pete the Cat Pinterest Board.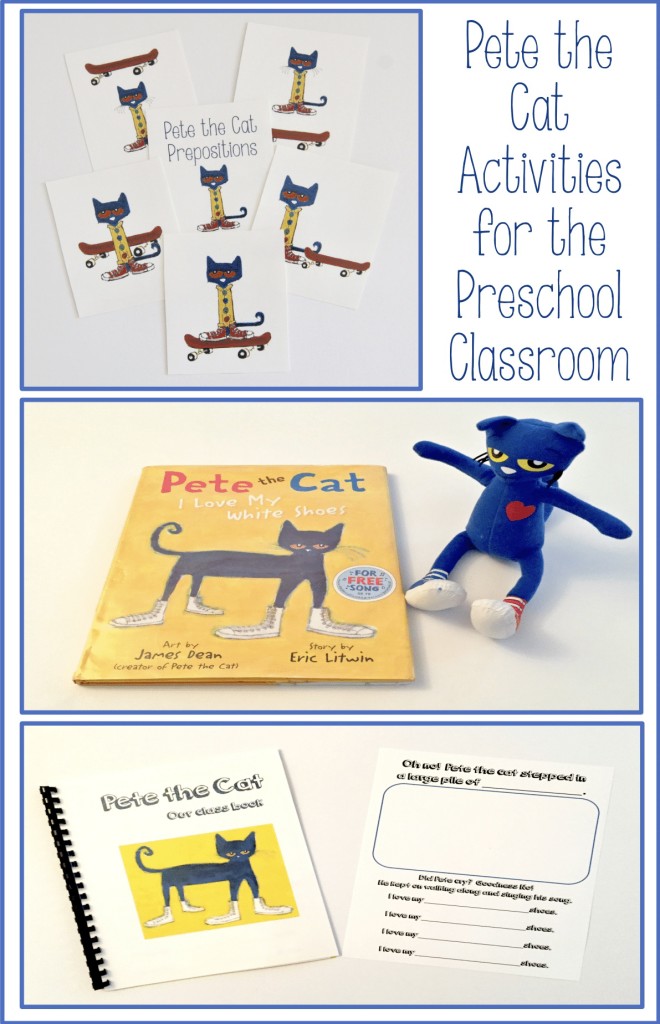 For more book ideas, try here!
**Affiliate links have been added.