This month we spent a lot of time talking about pumpkins.  We examined the life cycle of a pumpkin, from seeds, to seedlings, to vines, to green pumpkins, to orange pumpkins and finally jack-o-lanterns.  We described, measured, weighed, made predictions and then placed in water to see if it would sink or float, and finally cut in half to examine the inside.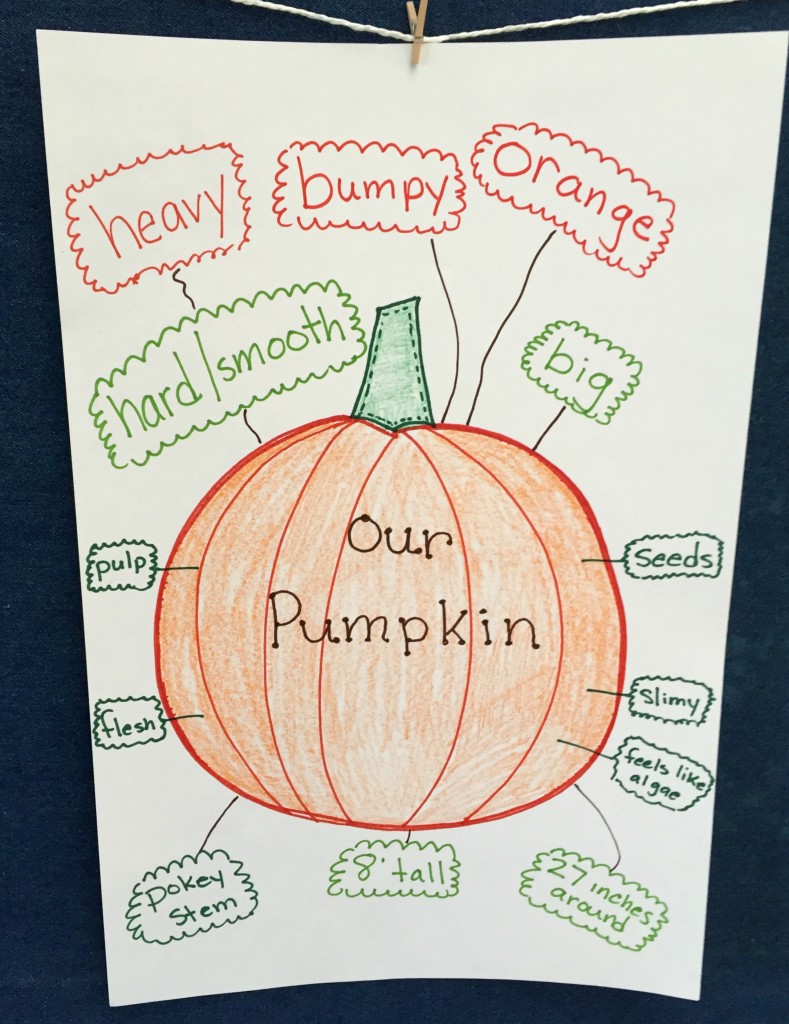 Class project, describing the pumpkin.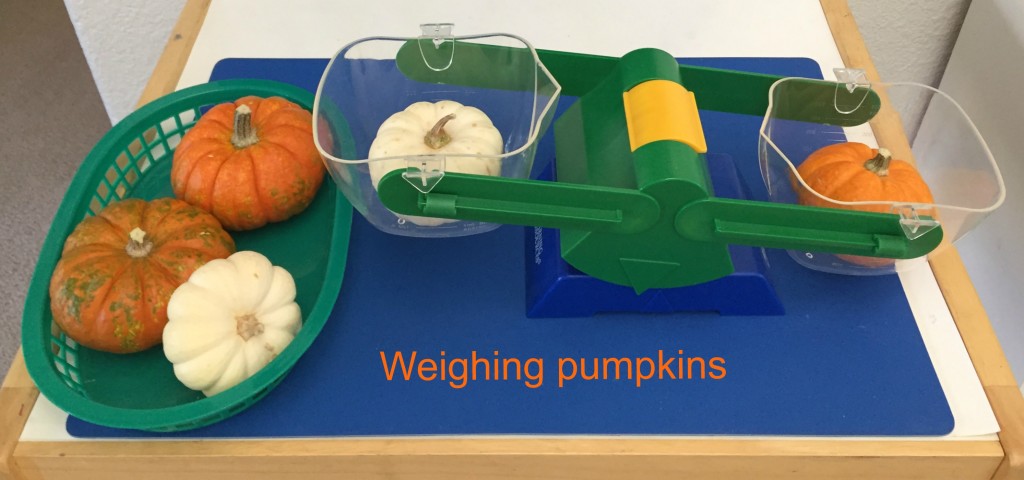 Which pumpkin weighs the most? The least?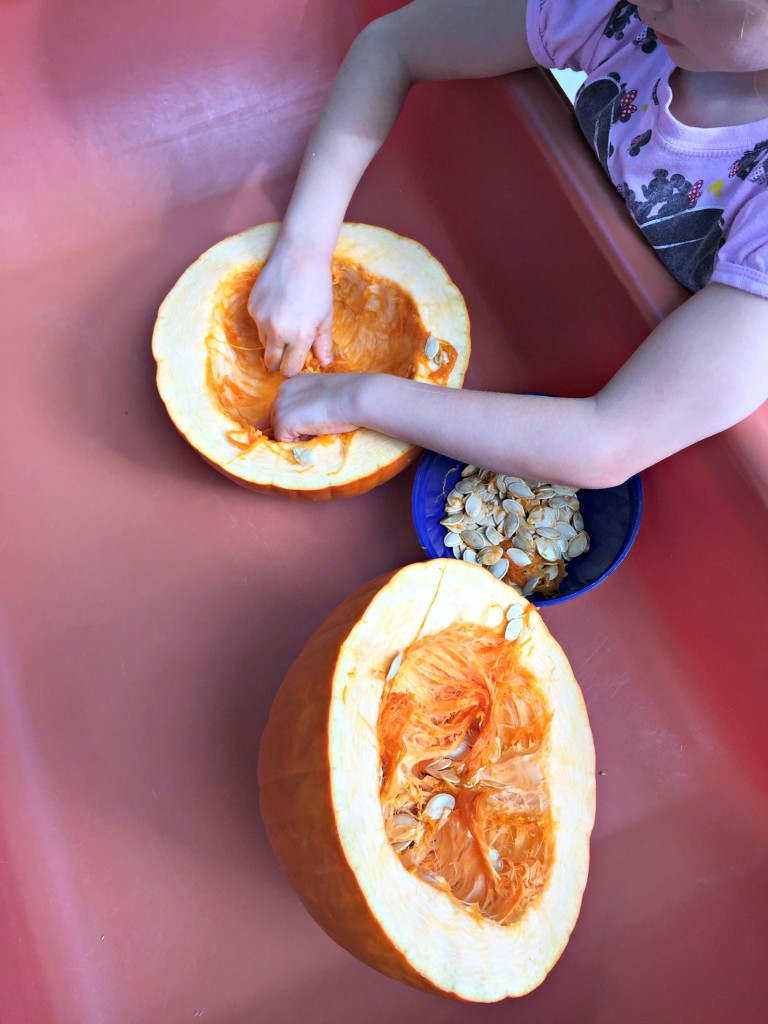 Examining the inside of a pumpkin.