What happens when you mix ramps, inclines, cars, marbles and paint together?  Fun!!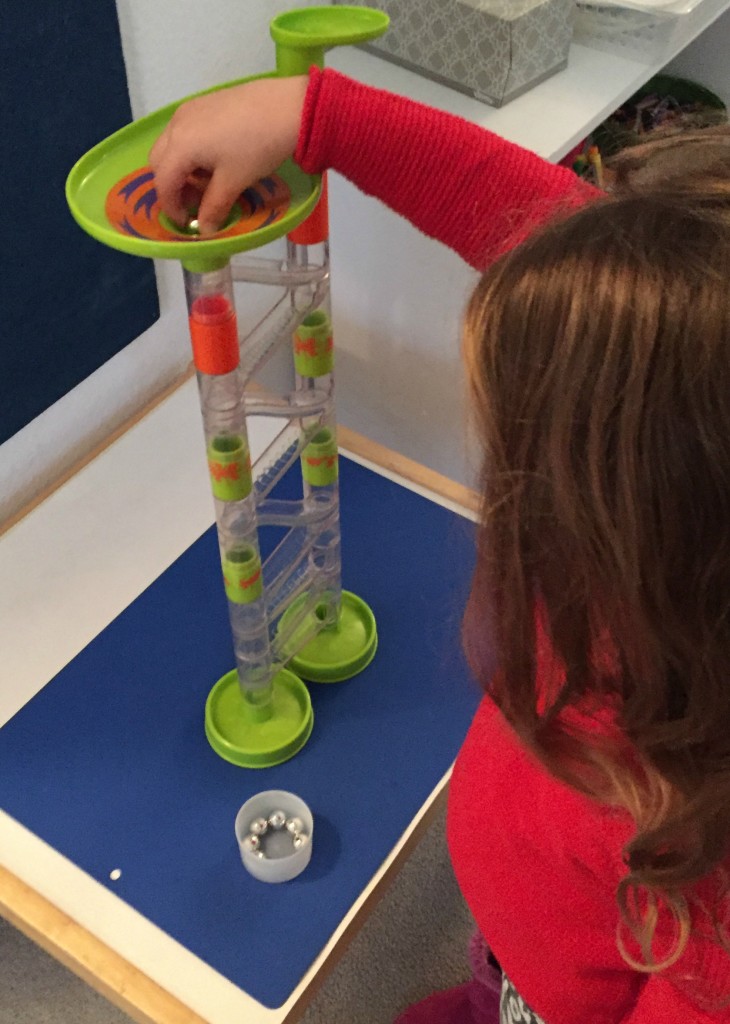 Working with the marble run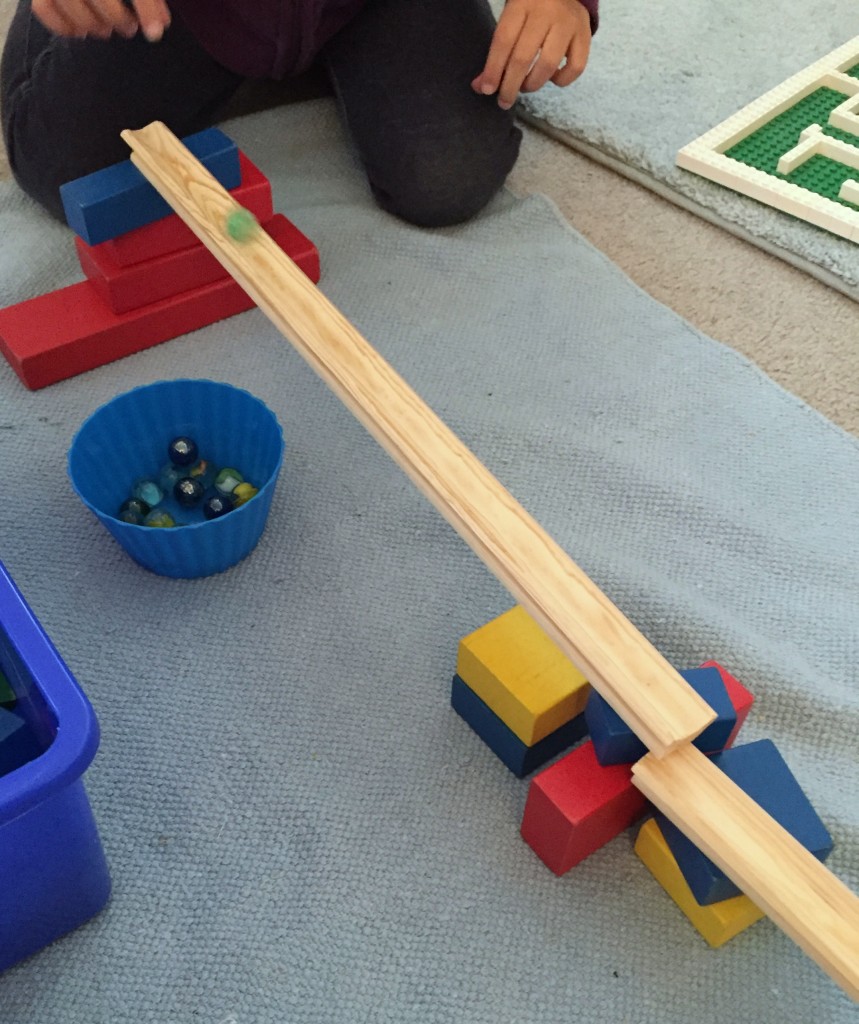 We used marbles, blocks and molding to build our own marble runs.  Trial and error, problem solving, patience, and team work made for lots of excitement when the marble successfully reached its intended goal!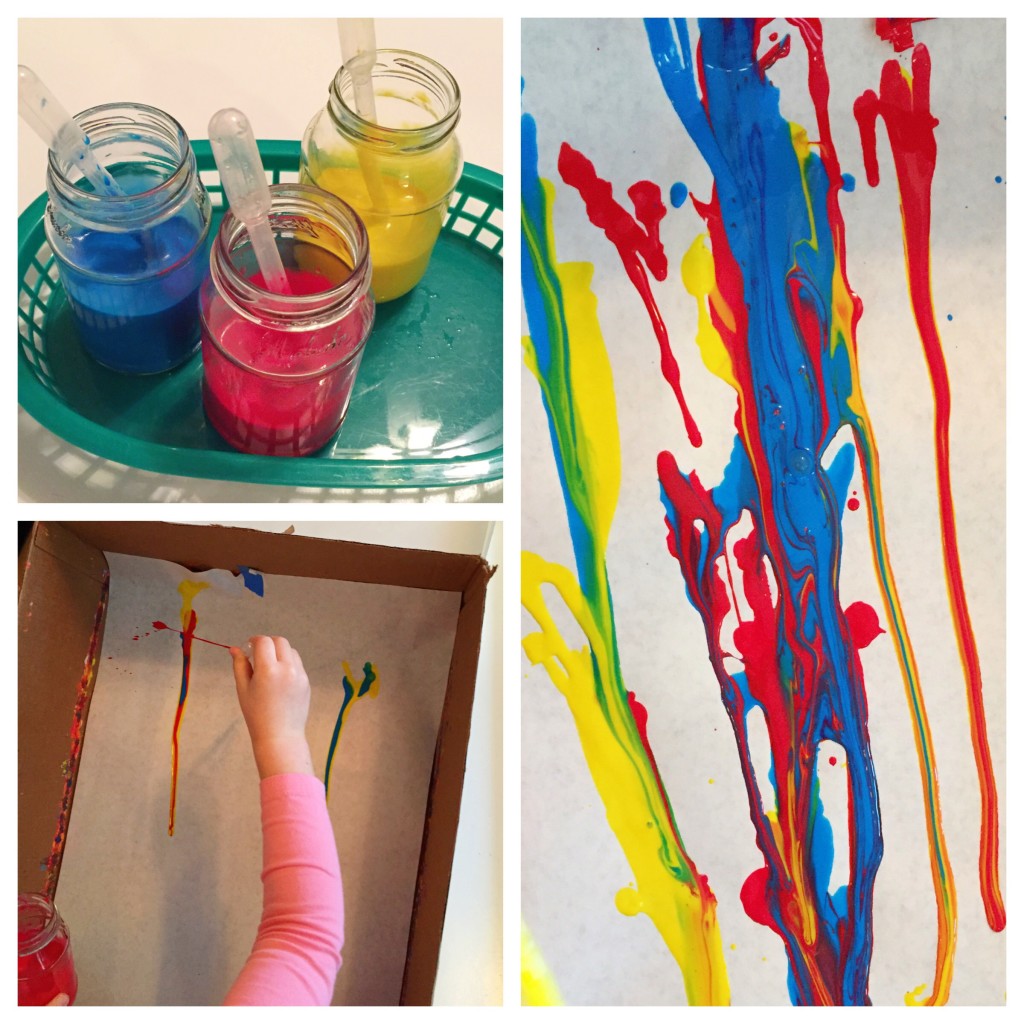 An inclined box, eye droppers and very thin paint were the set up for this art project.  The results were stunning!  I asked the kiddos to let me remove the painting from the box. This can be really messy as it drips on the floor while they are carrying it to the drying table!  Please learn from my mistake!   Another tip, place a rolled up paper towel at the bottom of the box for the artist who really likes this project:)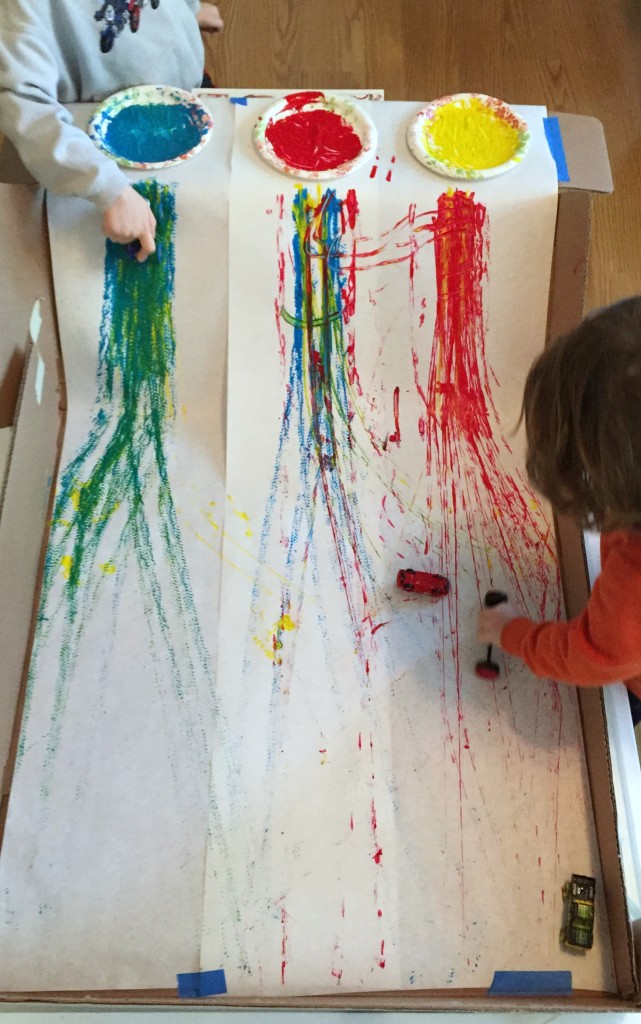 This is another fun art project using paint and an inclined cardboard box.  I taped the paper plates to the ledge of the box to keep them from falling off.   Super fun!!!