With St. Patrick's Day and Easter both occurring during our Spring Break, we are busy incorporating both themes onto the shelves of the classroom.  Here is a peak of a few of the St. Patrick's Day activities we have been working on.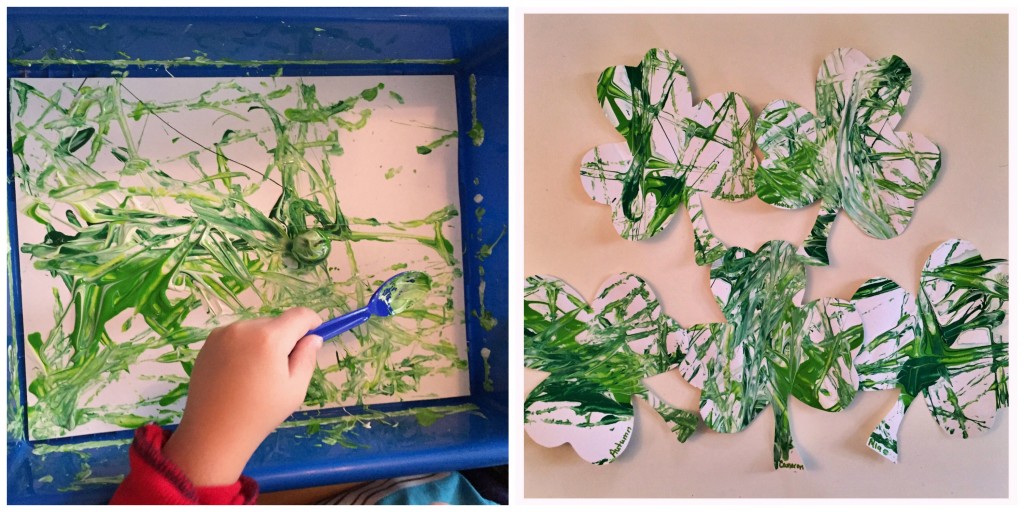 I love the effects of marble painting, and the kiddos never turn down a chance to do this project.  We used dark green, light green and white paint on white paper.  I then cut out the shamrock shapes.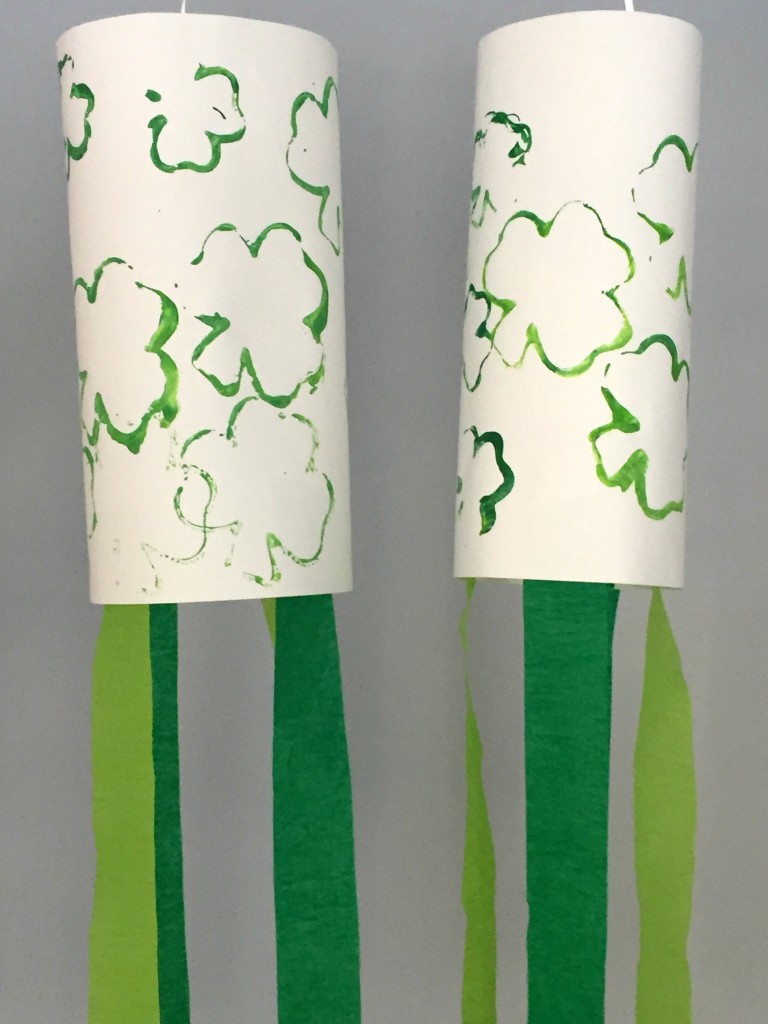 The windsocks were very easy to make.  We used a cookie cutter to stamp the shamrock shape and then added the streamers. They definitely add a festive element to the classroom.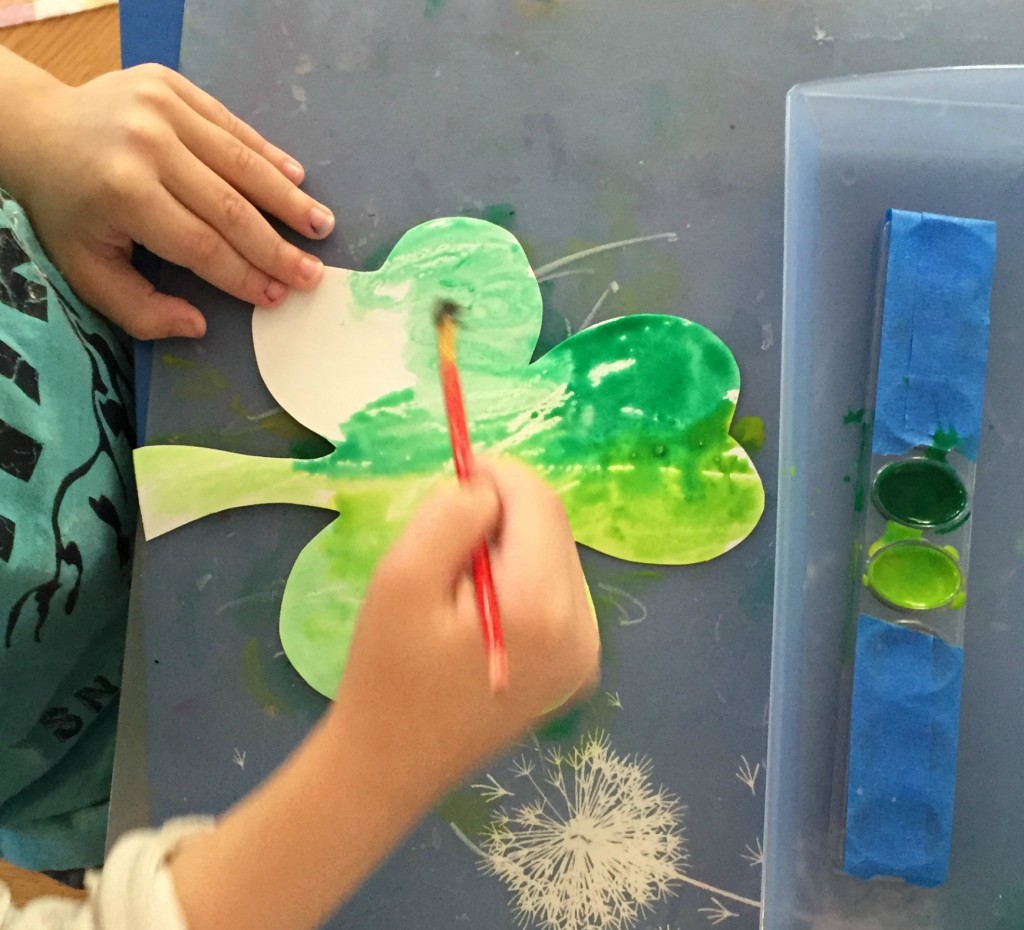 At the watercolor table, first we drew with white crayons on the precut shamrock shape and then painted over the paper with green watercolors.  Also on the watercolor table this week were cut out rainbows.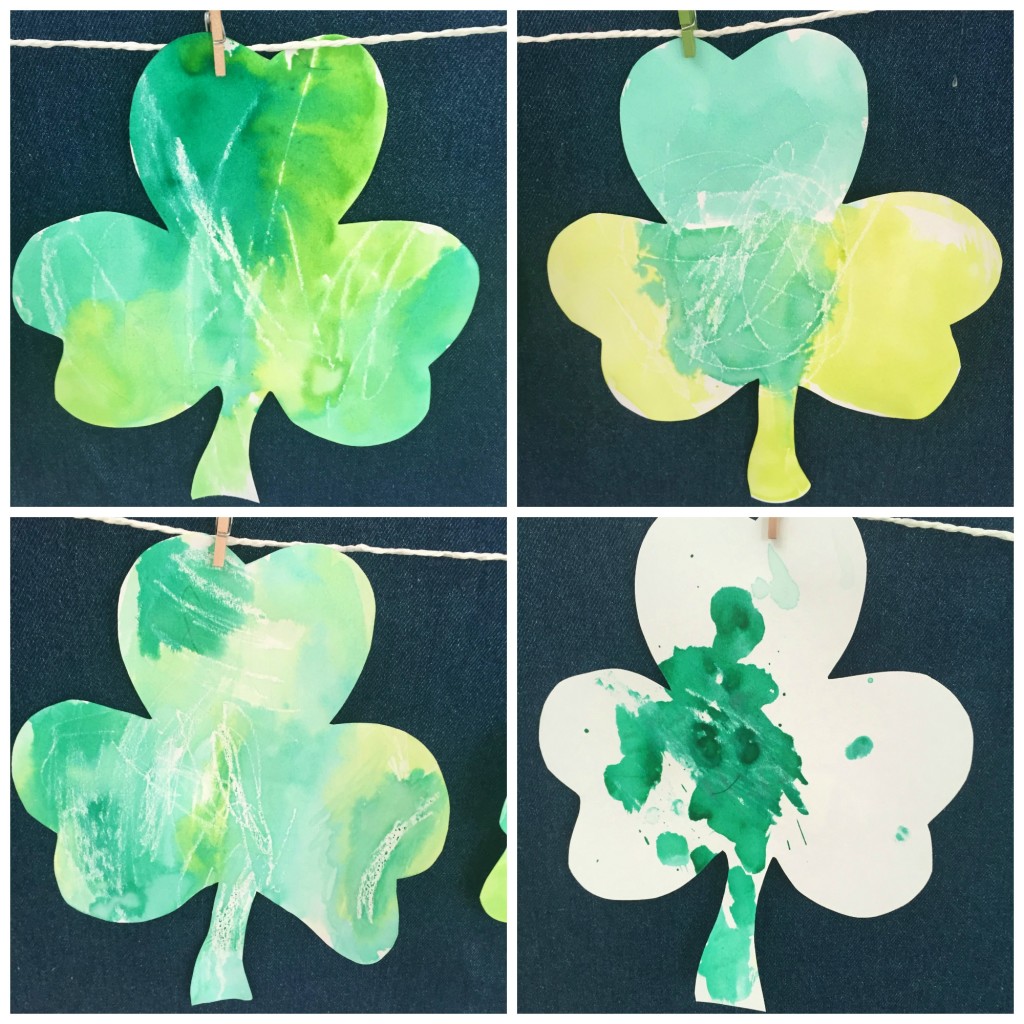 I drew a rainbow on sticky paper and over a couple days we added the construction paper to complete the rainbow.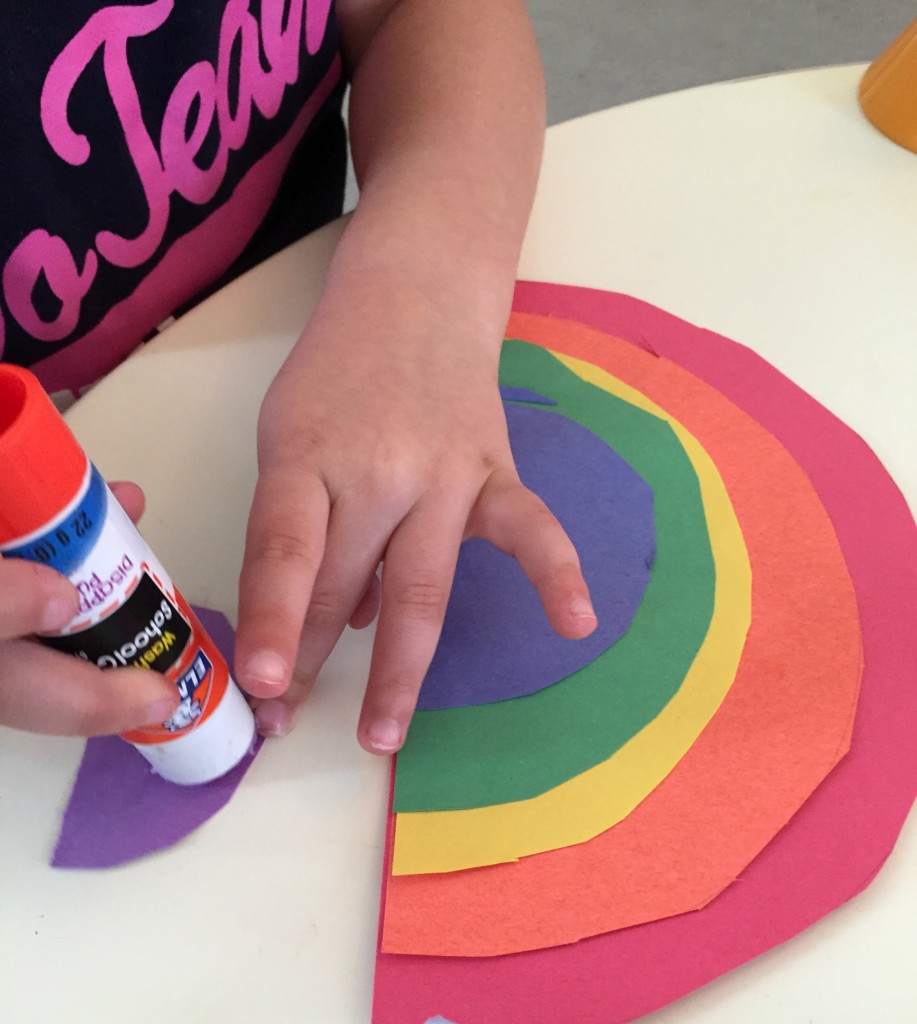 We are cutting out our own rainbows.  I am always amazed at how well my kiddos work with scissors by this time of the year.  


On the practical life shelf we have spooning shamrocks, tweezer work with green jingle bells, (and yes I was asked why we had Christmas bells on the shelf), and shamrock lacing.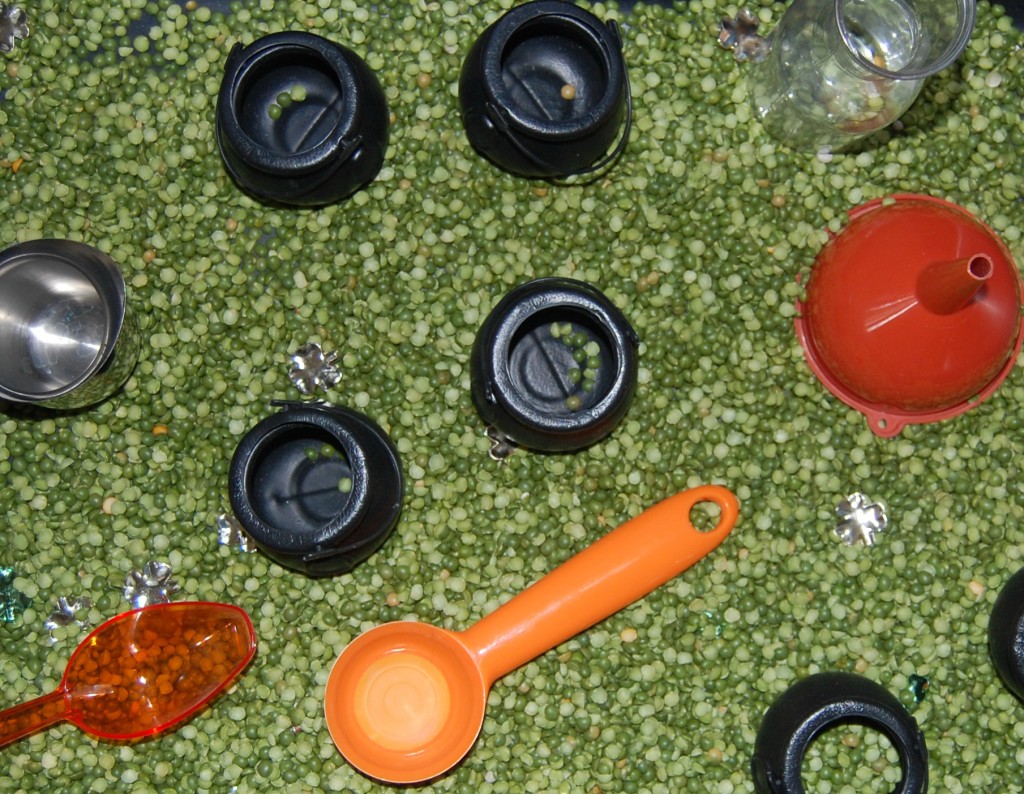 Green peas in the sensory bin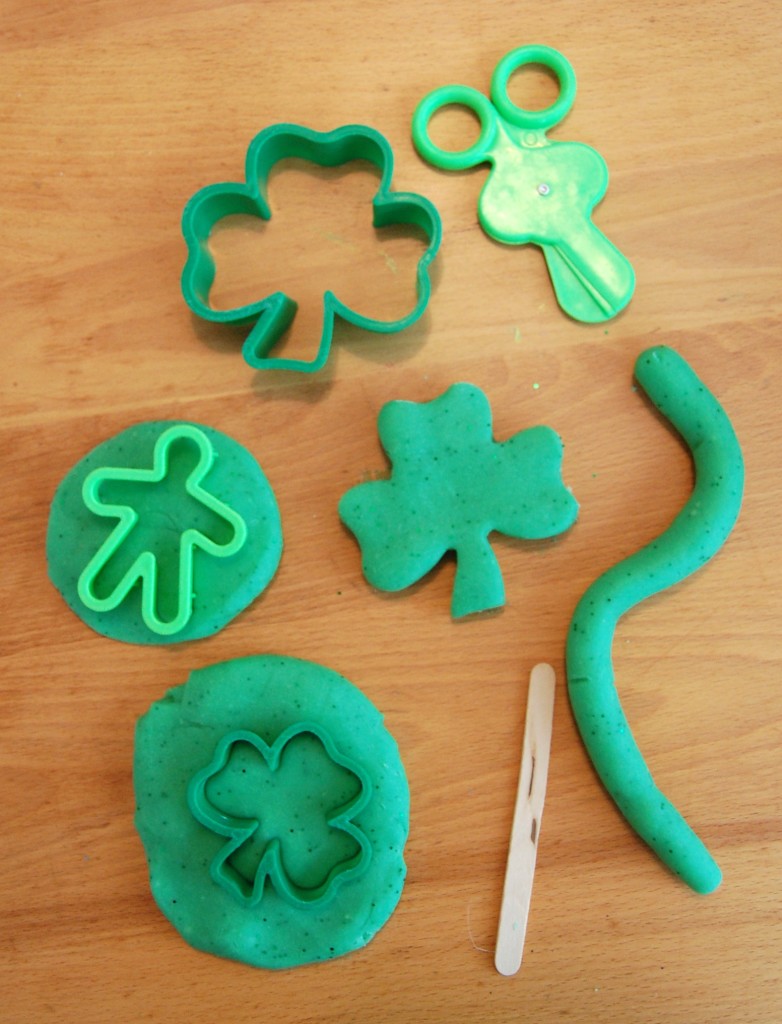 Green glitter playdough
For more  St. Patrick's Day shelf activities