We loved this version of the The Mitten!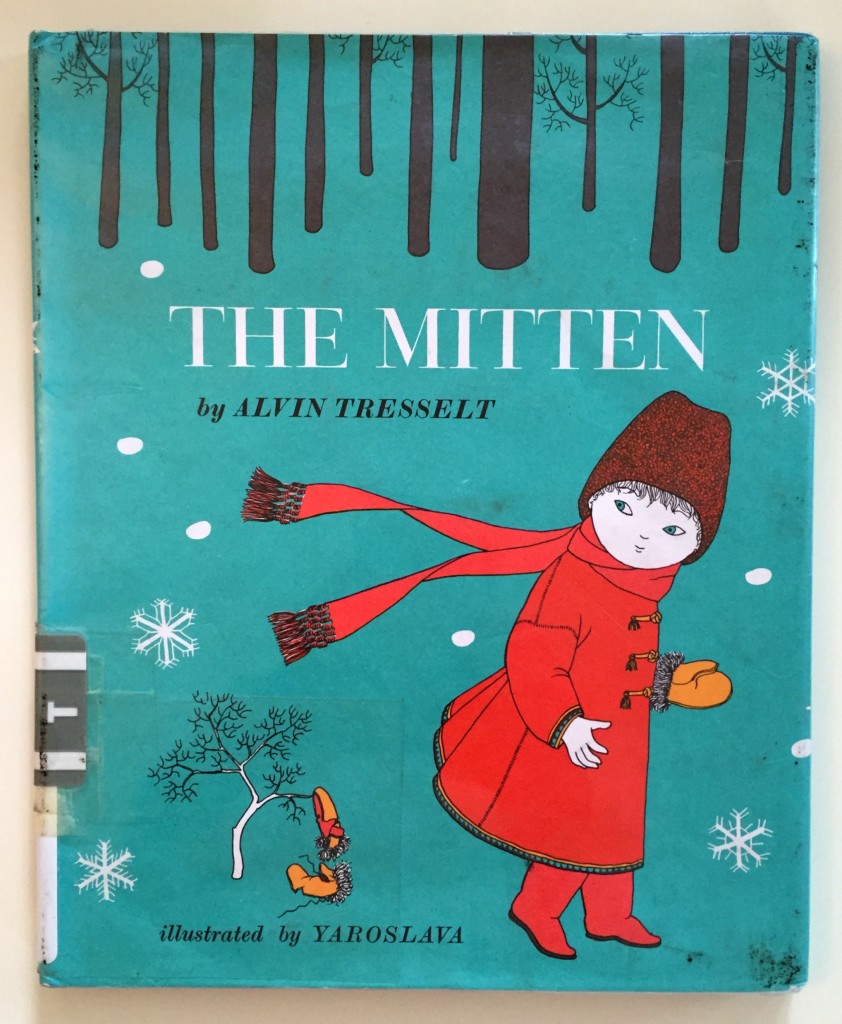 The pictures are simple and charming and the story is one of friendship and sharing.  It is fun to tie in shelf activities and art projects with great literature.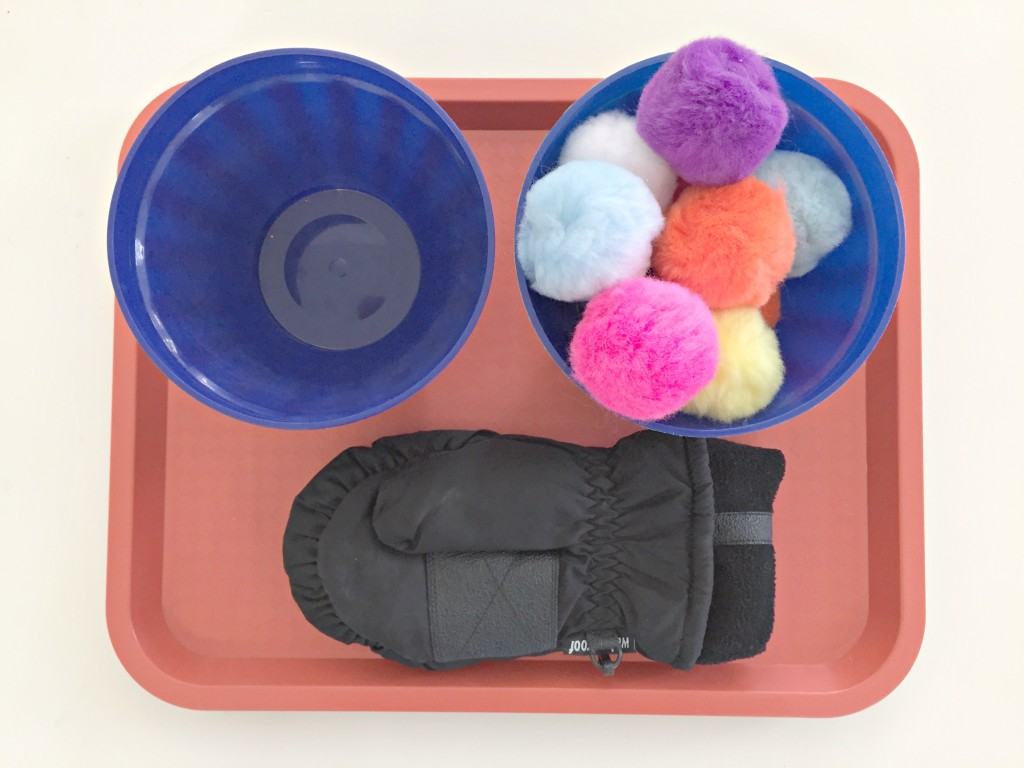 On our practical life shelf, transferring large pompoms with a mitten.  Next, I will replace the larger pompoms with smaller ones.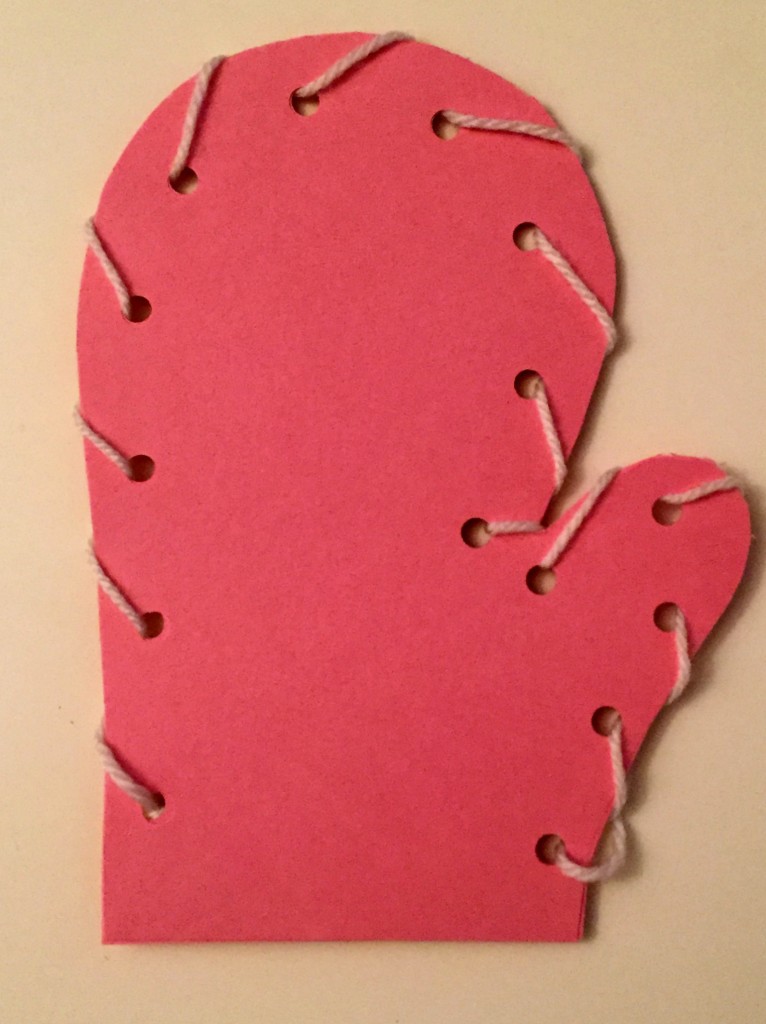 Sewing mittens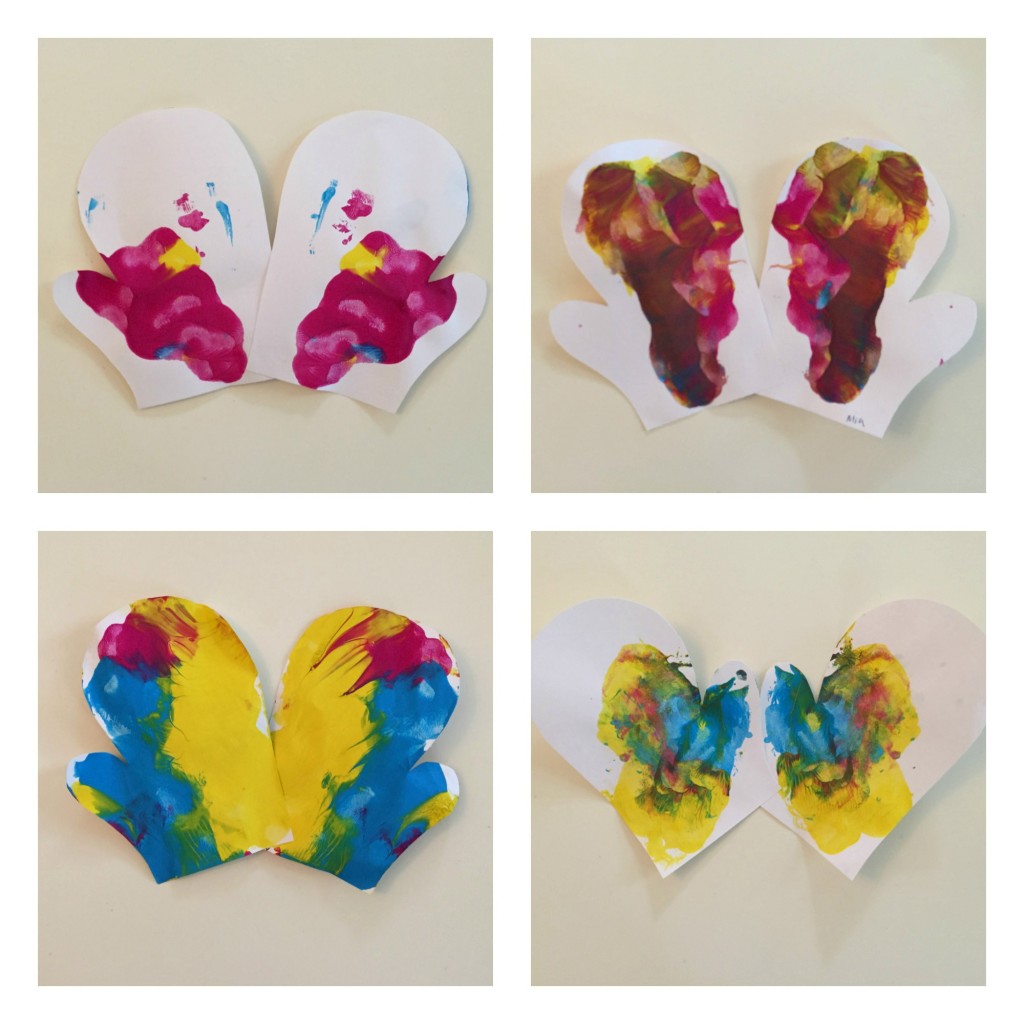 Mirror image mittens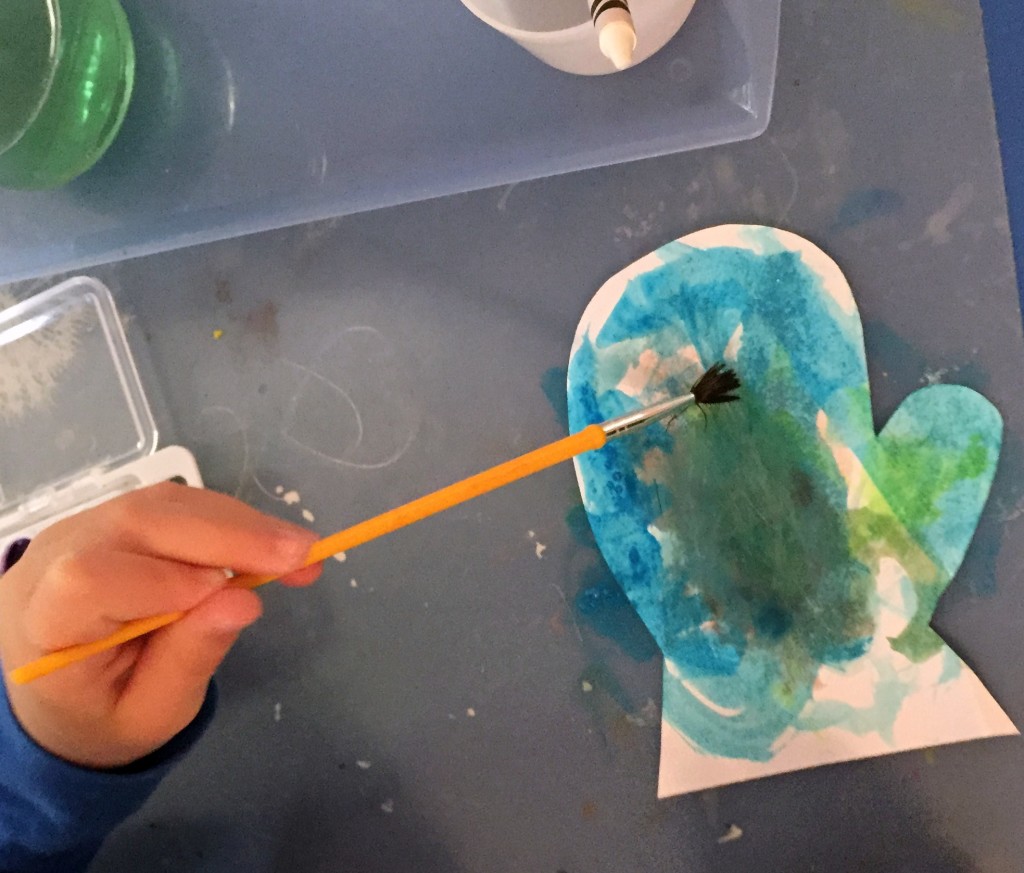 Not the best picture of this activity, but the kiddos colored with white crayon prior to painting with watercolor.