Spinning activities this week.  These were a big hit!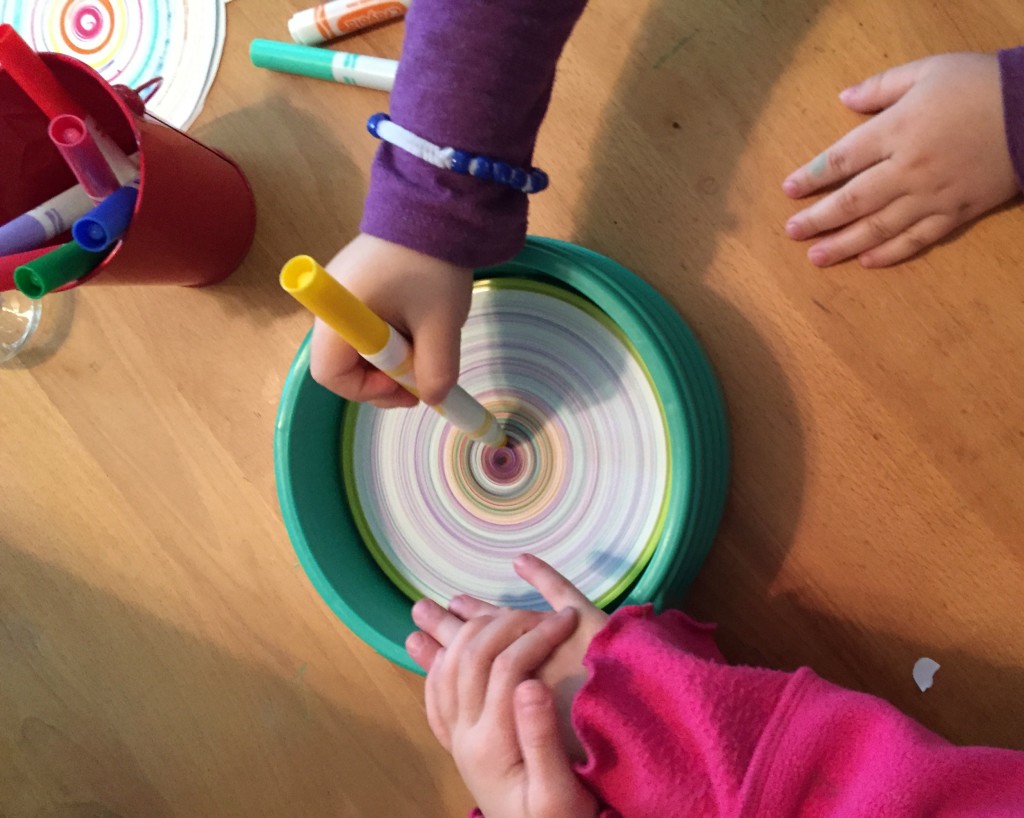 A definite favorite, the crayola spinner with markers. The kids were able to use the crayola spinner individually, but had more fun helping each other create art!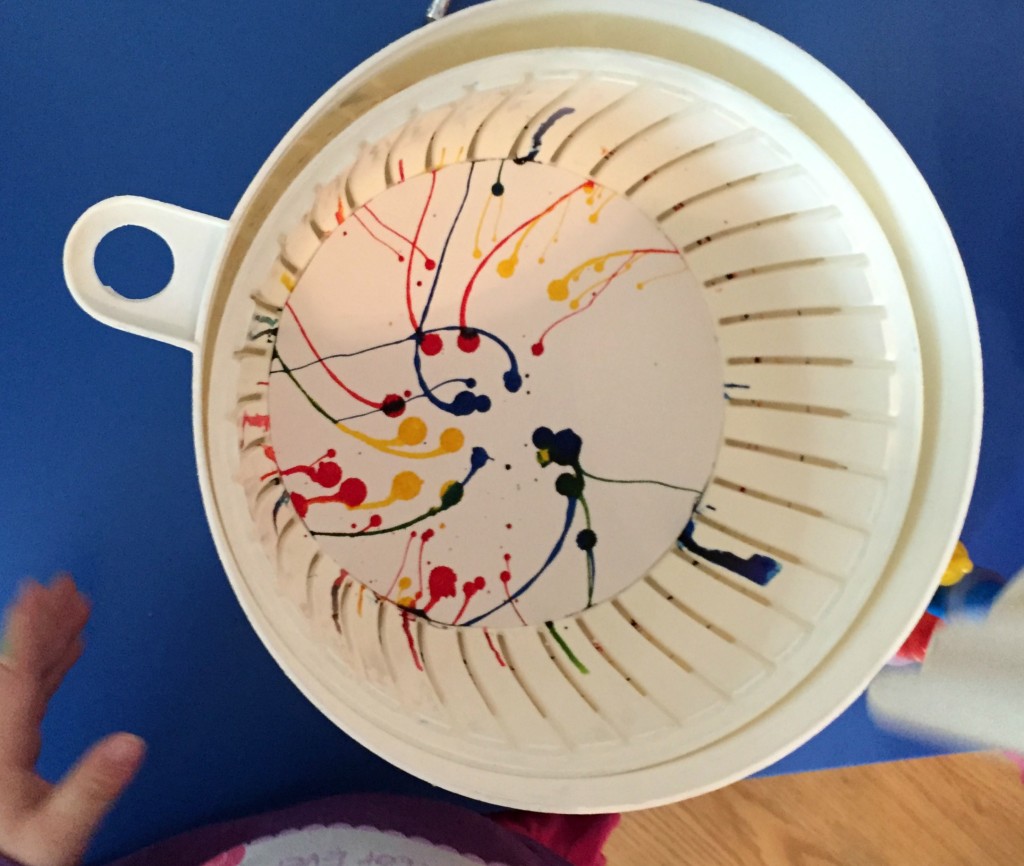 Borrowed my salad spinner for this art project.  We used small squirt bottles to drop red, yellow and blue paint into the spinner, put the top on and spun. The kids loved the results!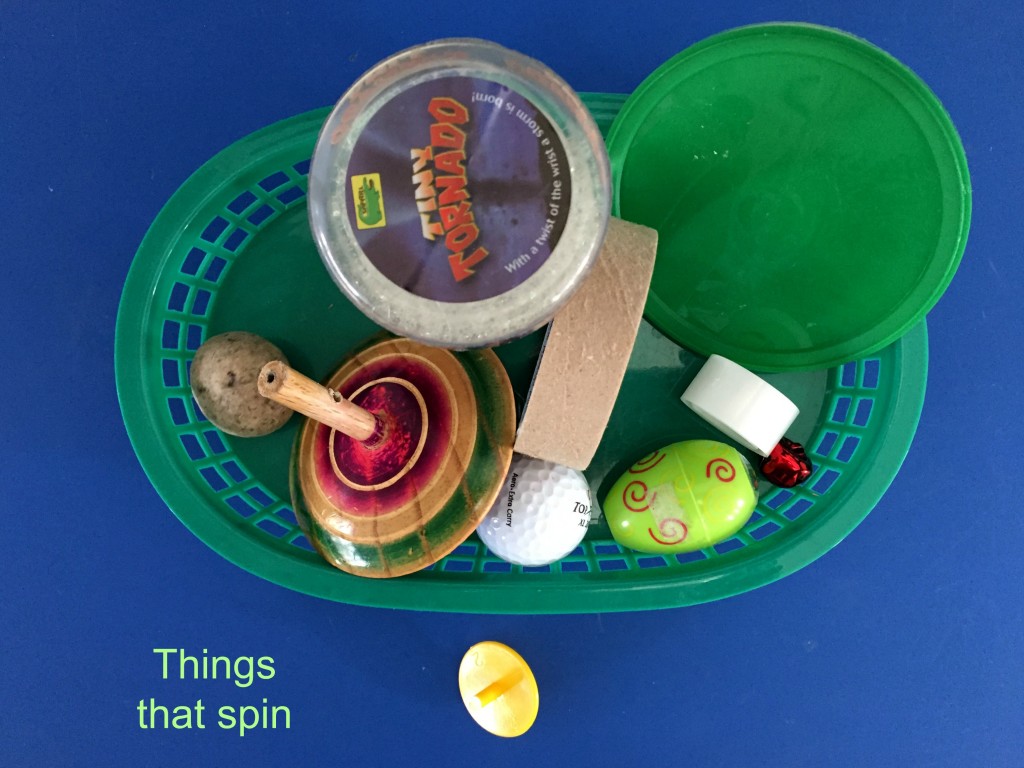 A basket filled with things that spin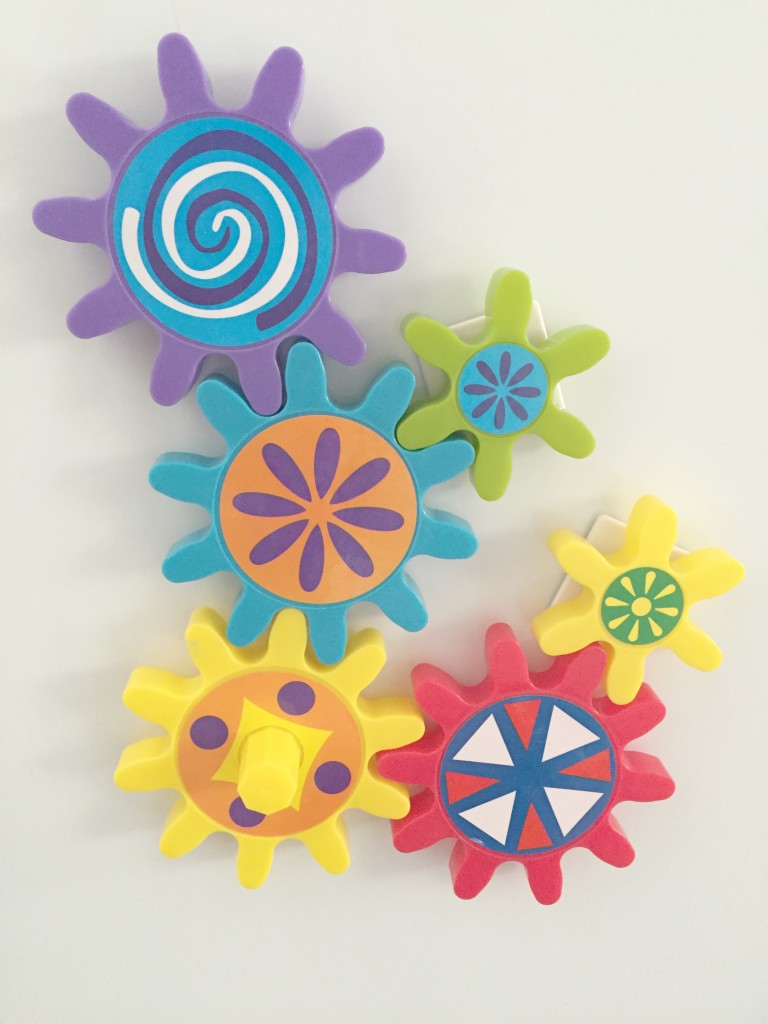 Spinning gears on the magnetic white board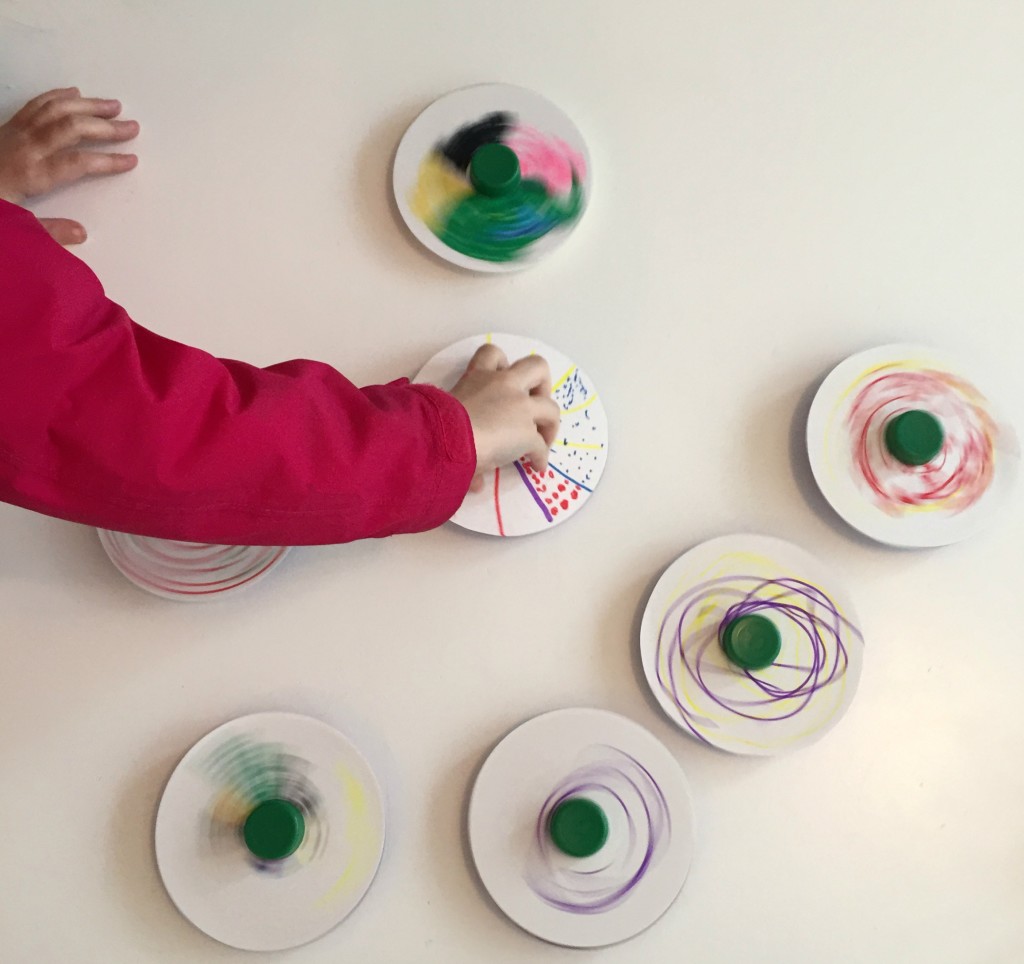 We made spinners out of old CDs, marbles, bottle tops and a little hot glue.