Every year I have taught preschool, we have made these Fabric Easter Baskets.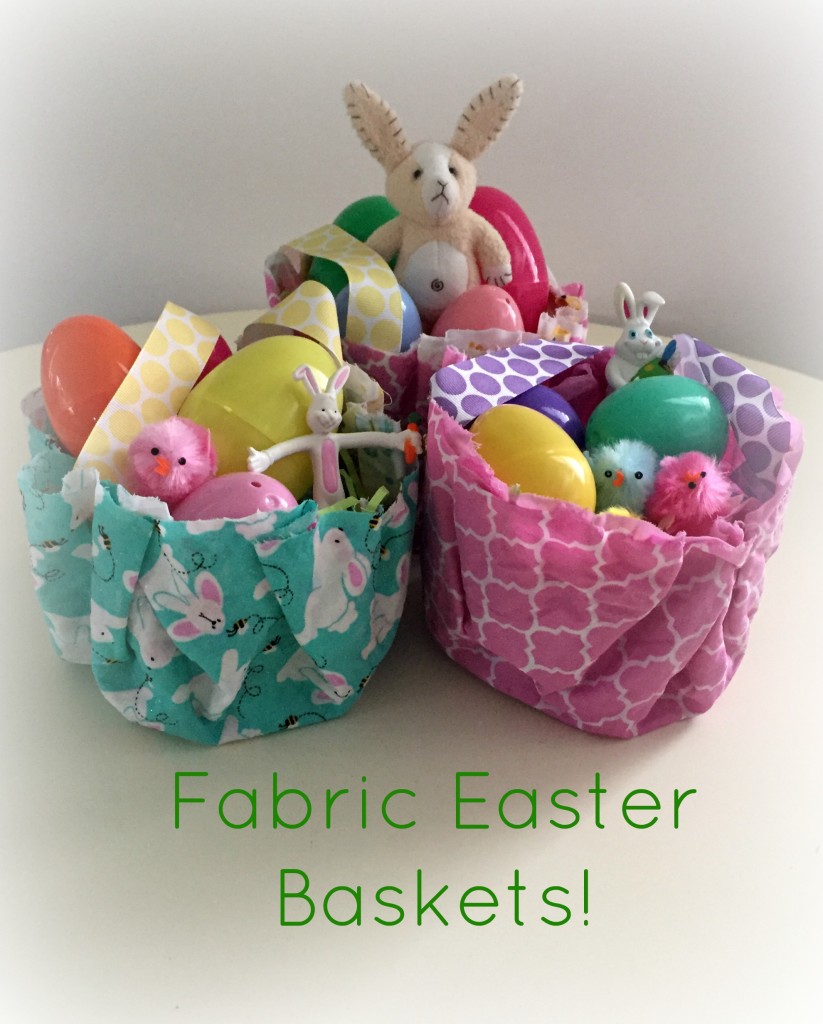 The materials needed are Easter and pastel fabrics, lots of glue, bowls or small pails (to shape the basket), ribbon, and brads.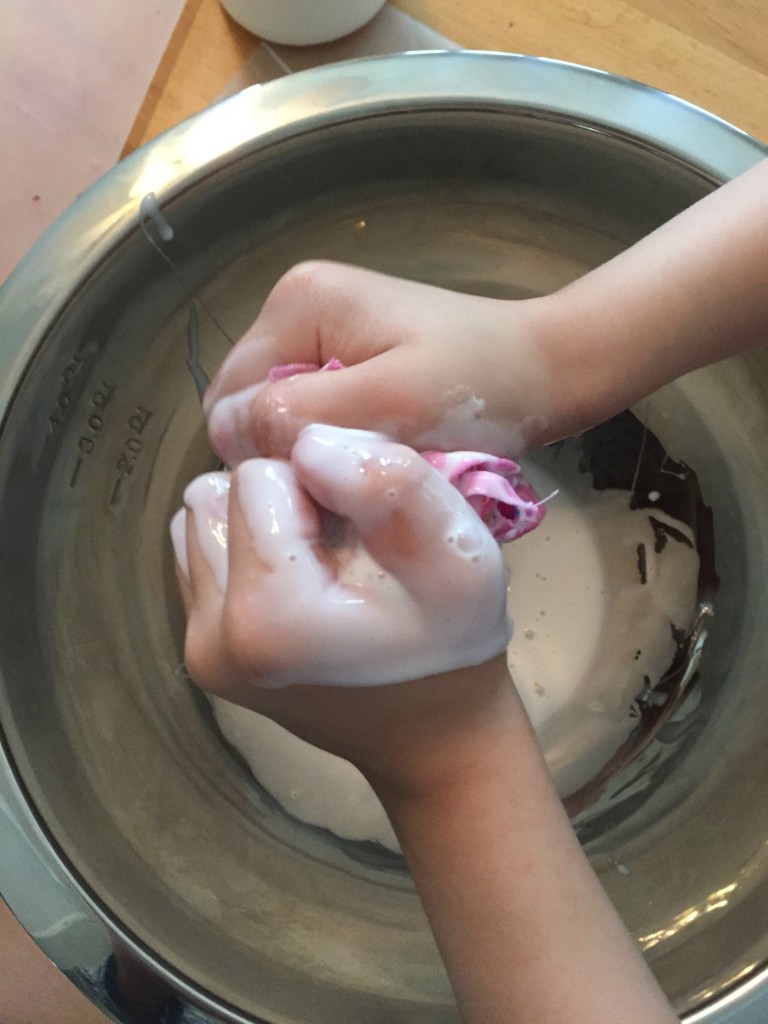 Cut the fabric into large circles.  Take two circles and soak them in glue.  Squeeze out the excess glue.
Open up the fabric and line them up, wrong sides together.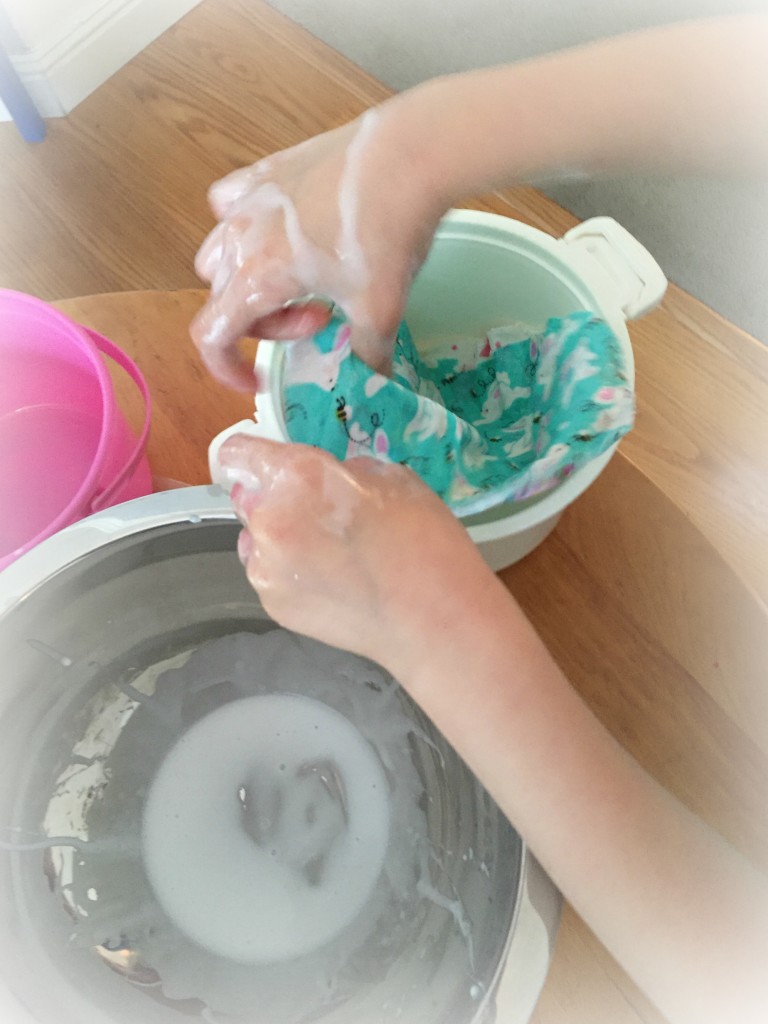 Shape the fabric inside the bowl or pail to make a basket.  Depending on the weather, these can take a couple days to dry.  I added the ribbon using a hole punch and two brads.
I think it is fun to have lots of different fabrics to choose from and I can get three circles from 1/3 yard of fabric.  This project uses lots of glue.  Some kiddos really liked getting all gooey, some not so much, but they all tried it!