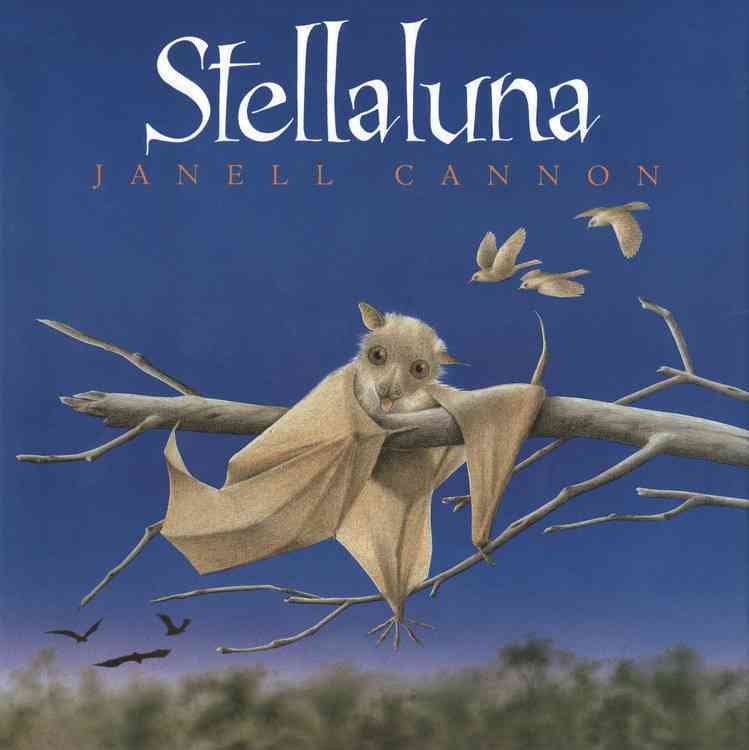 By far our favorite is Stellaluna. A young Stellaluna gets separated from her mom and ends up in a nest of birds. A definite must-have for the preschool library!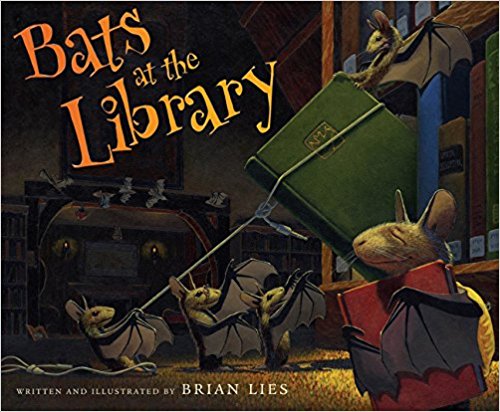 Bats at the Library, what could be better?? Bats just hanging out at the library all night getting into everything!  An overall fun read!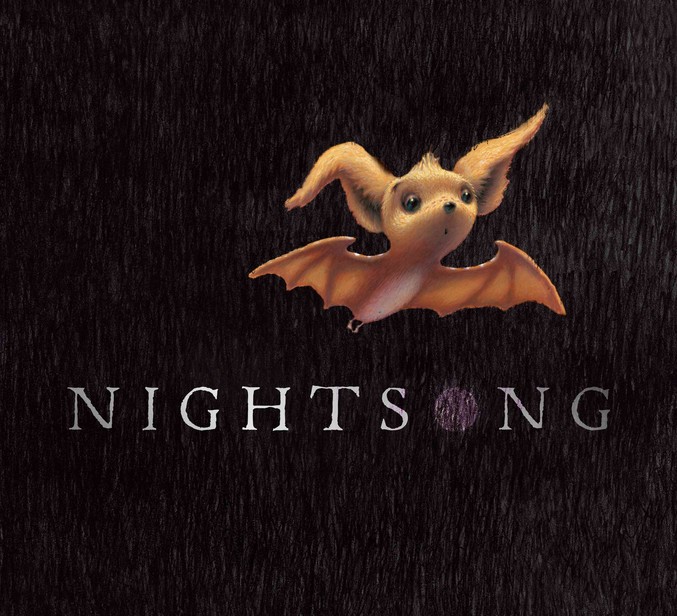 Nightsong is about a bat off on his first flight alone.  The story is heartwarming and the illustrations are incredible.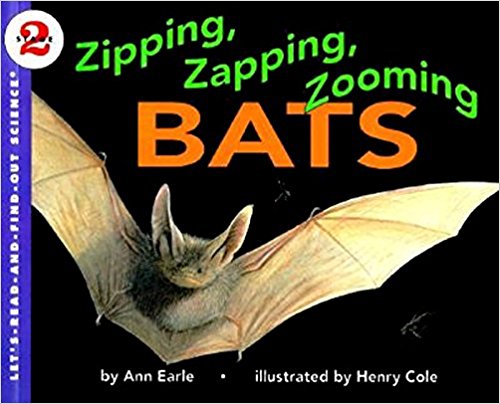 Zipping, Zapping, Zooming Bats is our non-fiction book we use.  It has simple text and illustrations for our older group.
For more preschool books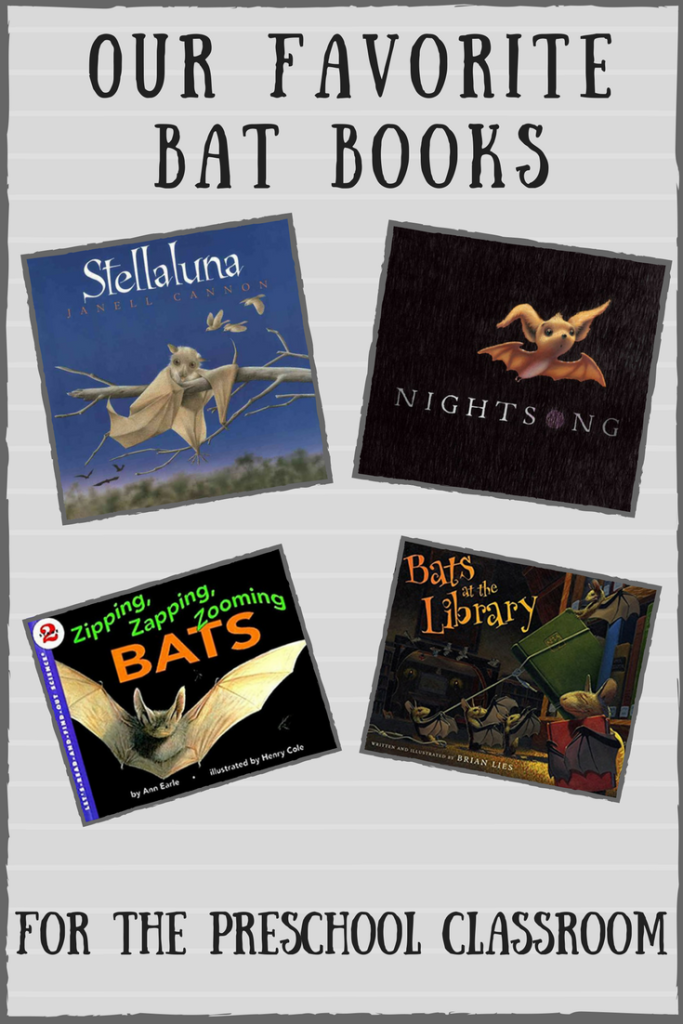 Pin image to save for later!
This page contains affiliate links:)