We are finishing up our farm activities.  Here are a few of the jobs on the shelf.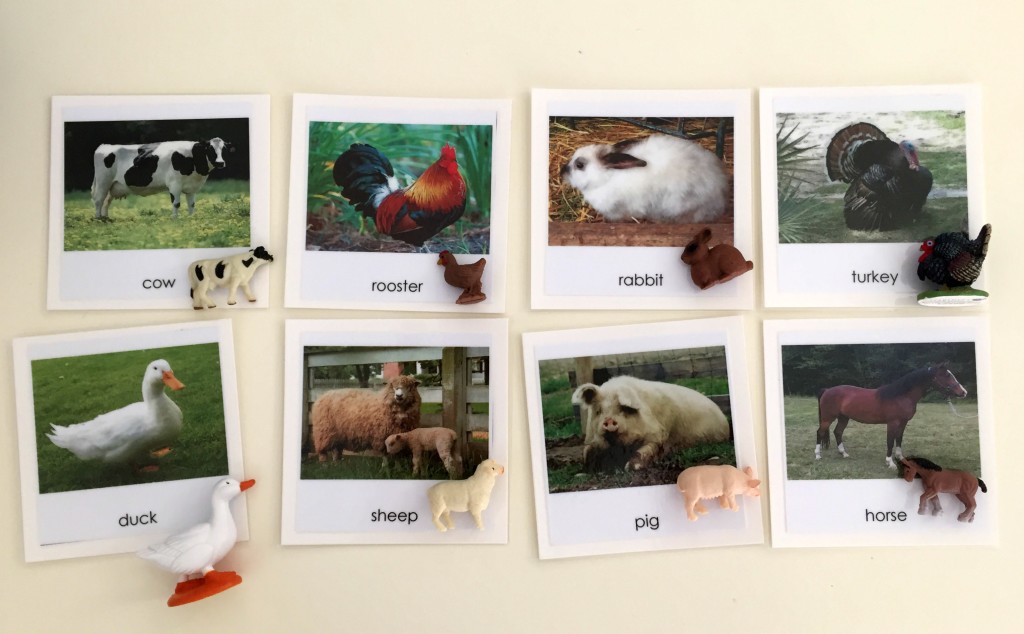 Matching farm animals to pictures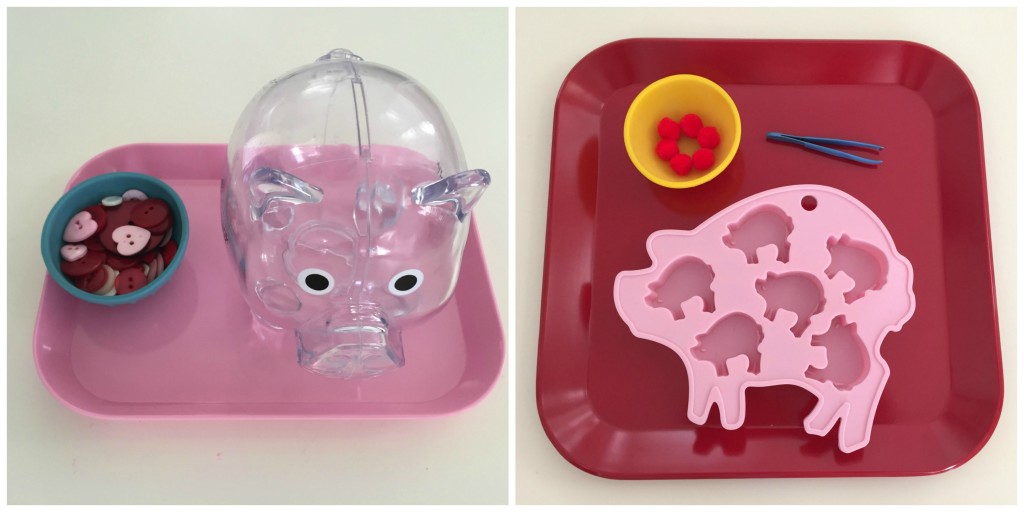 A few farm animal touches incorporated into the practical life shelf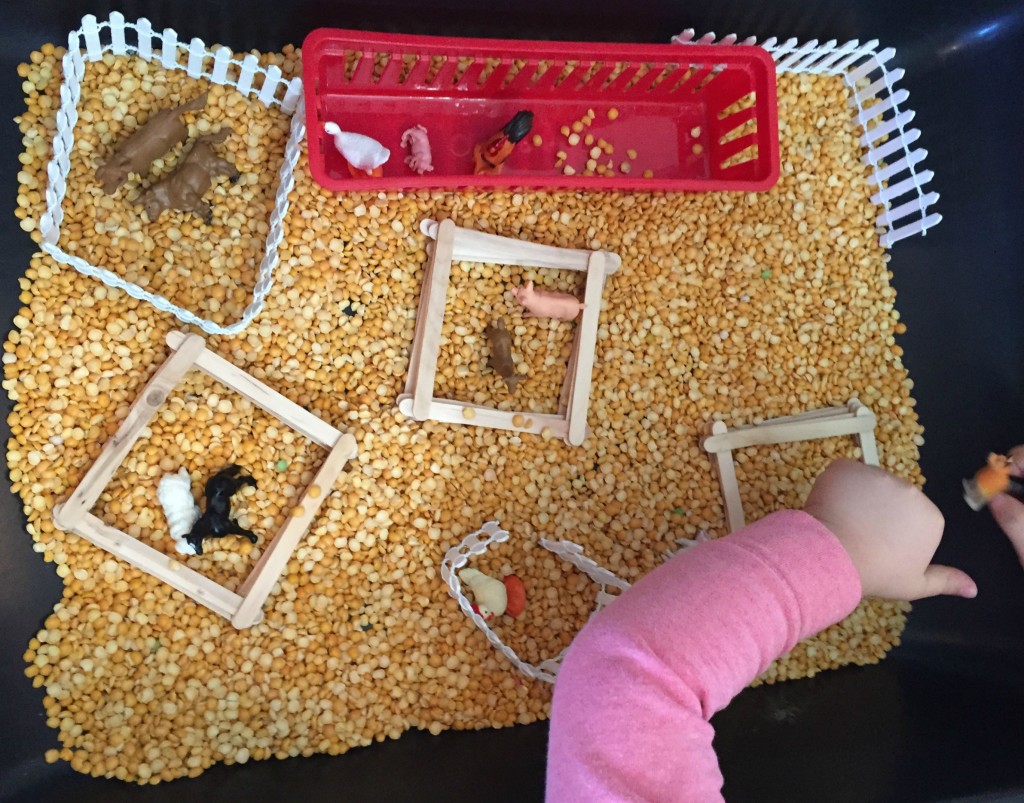 We made pens out of popsicle sticks and added them along with fences and farm animals to our farm sensory bin.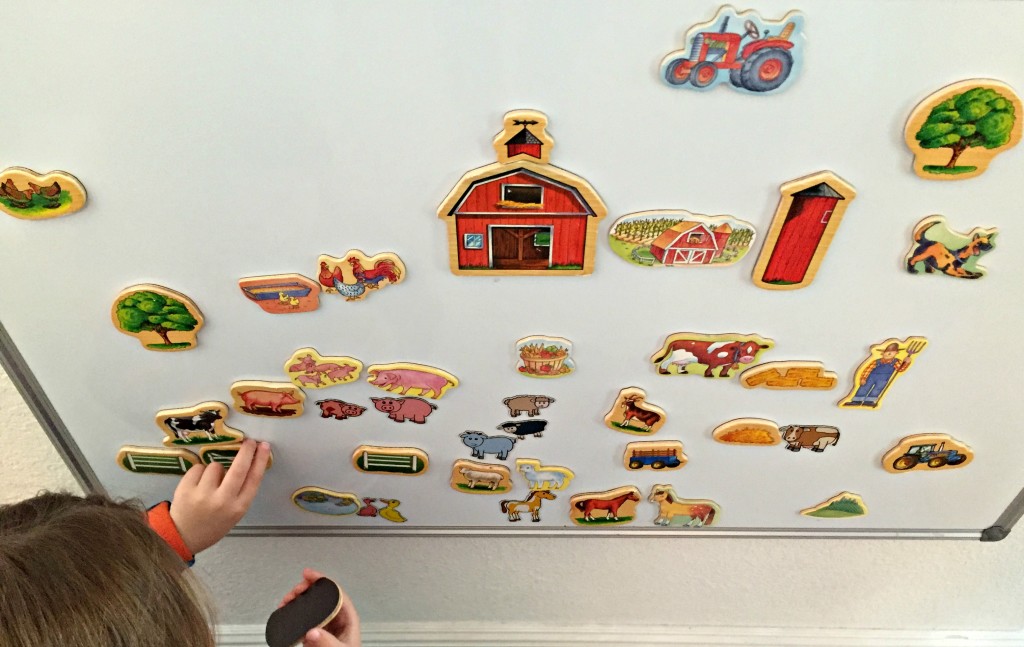 Farm Animals on the magnetic white board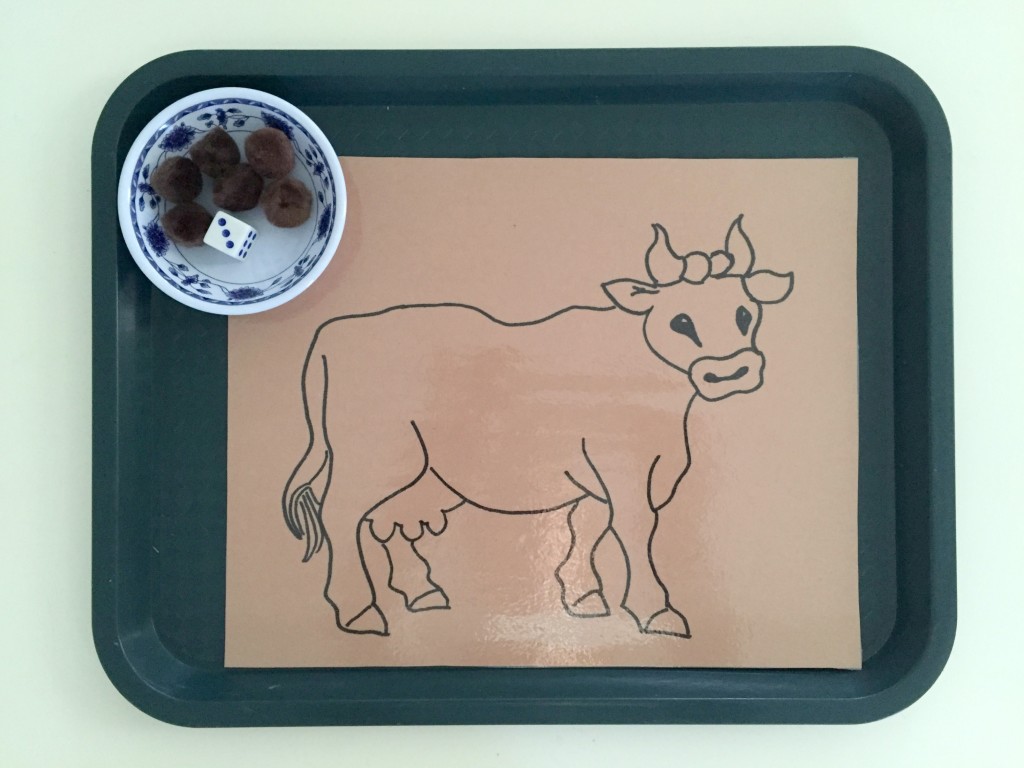 Any time I add a dice to an activity, it instantly becomes popular.  Here, the kiddos rolled the dice and then added the "spots" to the cow.  I had another dice and "spots" for the older kiddos and we made it an addition game.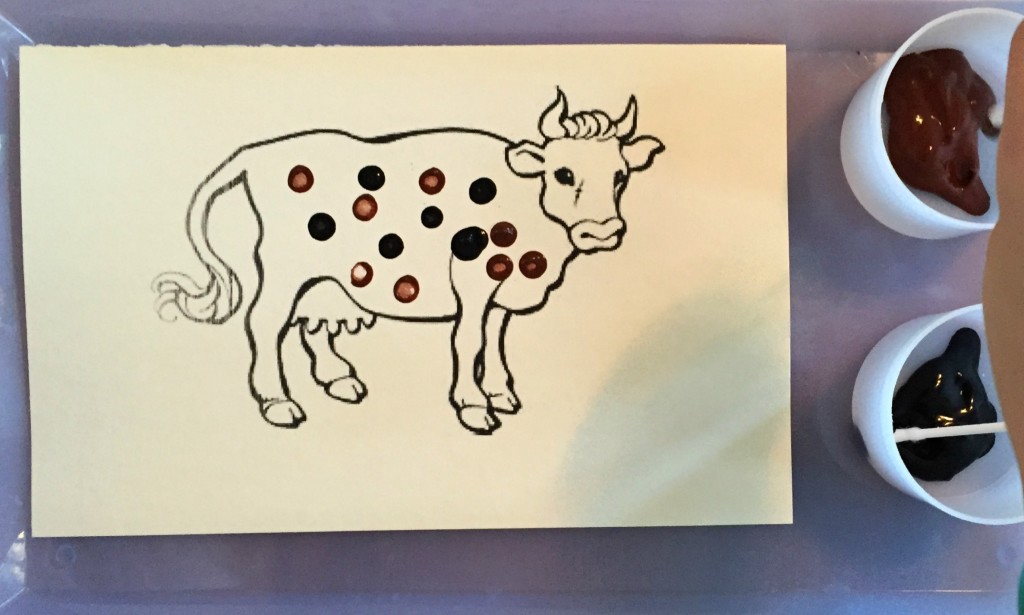 The spotted cow and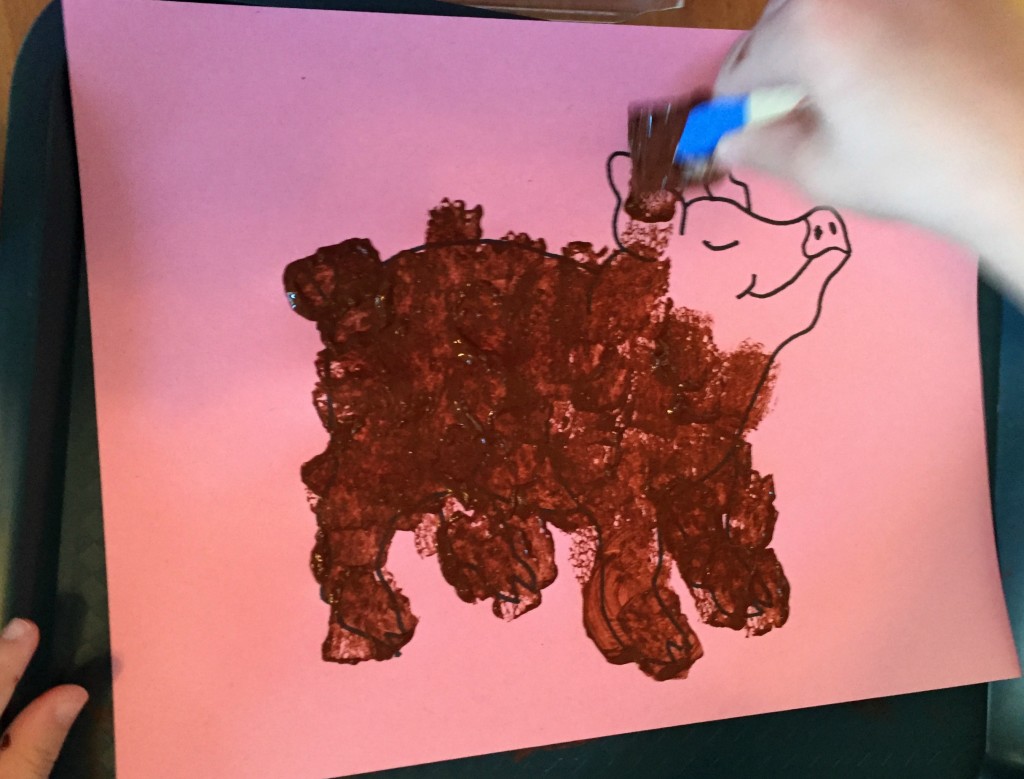 the muddy pig!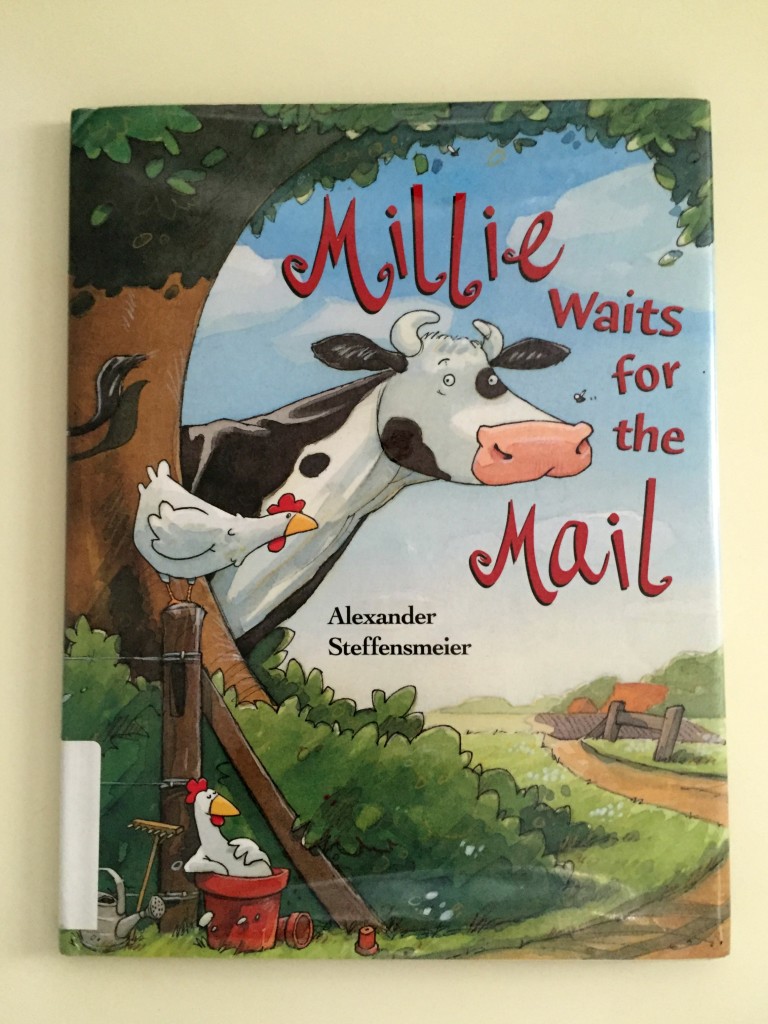 Perhaps it is because my husband is a mail carrier, but Millie Waits for the Mail
 was a hilarious read.  Millie lies in wait for the mailman each day so she can scare him. The drawings are great and made us all laugh.  A fun read aloud!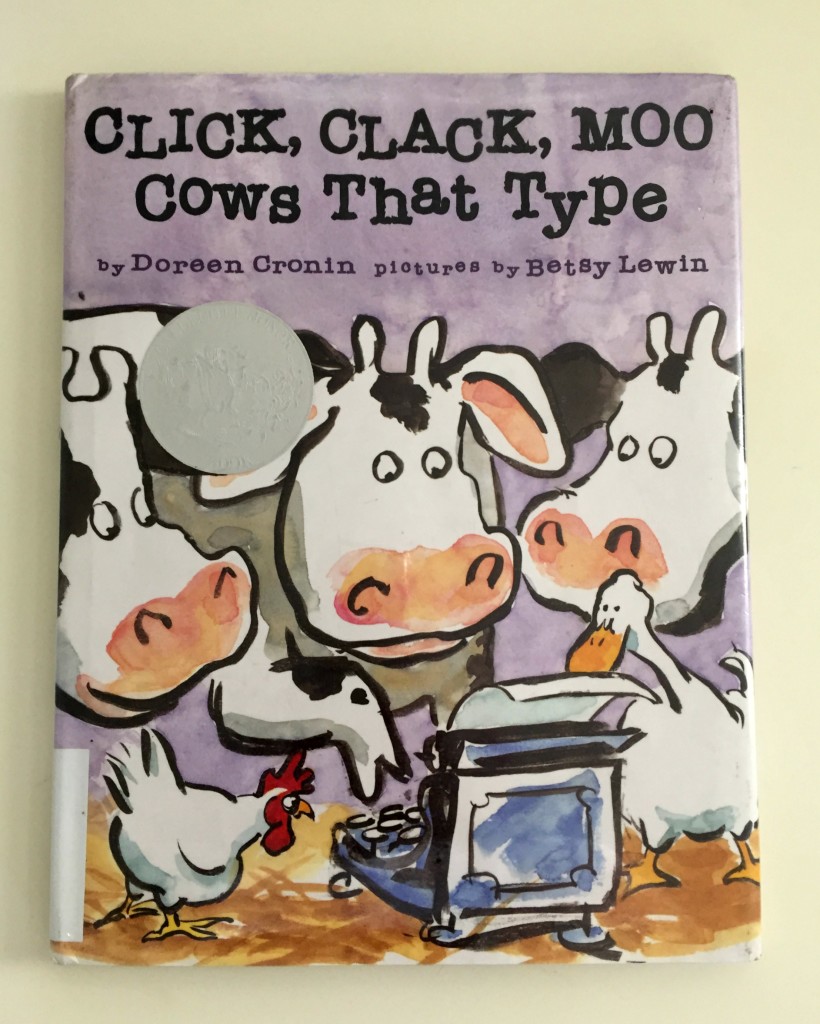 Click, Clack, Moo: Cows That Type
 was another fun read, although these kiddos had no idea what a typewriter was!  Once explained, they loved the story, especially the ending!  I have added affiliate links for both these great read alouds in case you want to add to your library!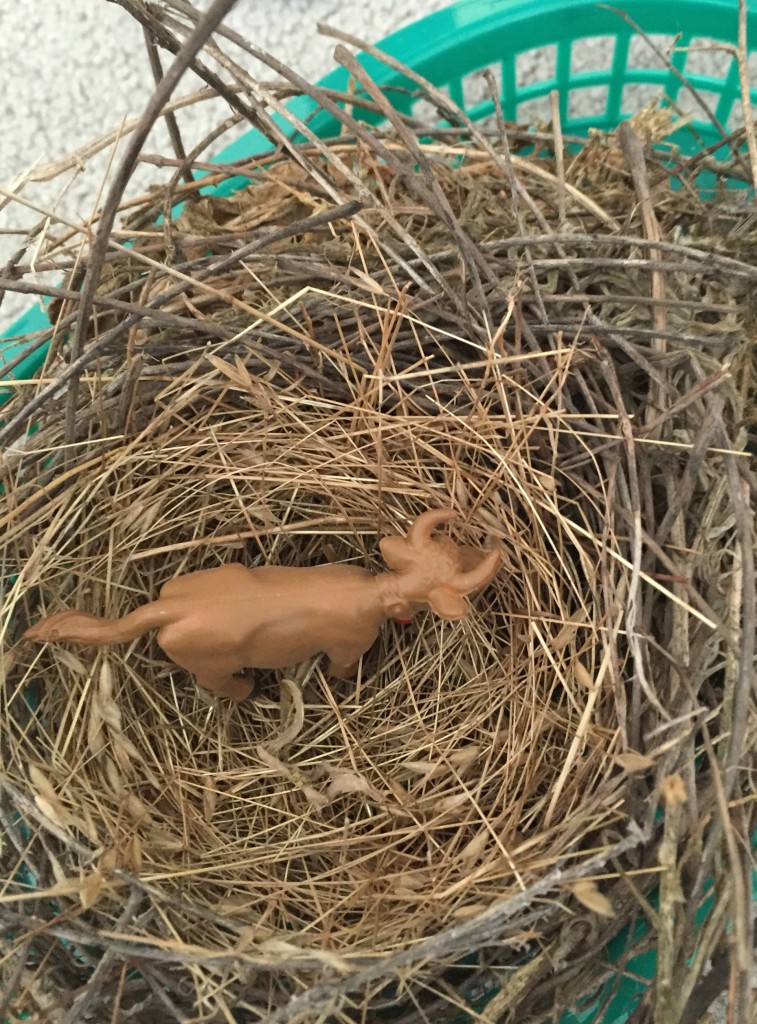 And of course the cow ended up in the birds nest!